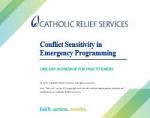 October 10, 2017
Tools for Field Staff
›
Manuals
This PowerPoint presentation accompanies the CRS training module on conducting a one-day workshop on Conflict Sensitivity in Emergency Programming. The 19 slides cover these...
More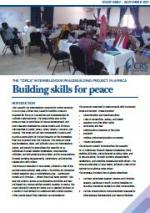 October 10, 2017
Tools for Field Staff
›
Learning Briefs
This 6-page brief summarizes the key findings from the final evaluation of a CRS-led peacebuilding project in Africa. Called "CIRCA," the Capacity for Interreligious Community...
More