Internships
Catholic Relief Services is committed to offering opportunities for learning and growth in the field of international relief and development. CRS interns will gain professional experience, build relevant knowledge and skills, and satisfy academic requirements. Our internships are ideal for individuals who aspire to build their practical knowledge and experience in the non-profit sector of international relief and development.
As a result of COVID-19, our headquarter's office remains closed for the foreseeable future, and therefore, the Domestic Summer Hire program is cancelled for summer 2020.
OVERSEAS INTERNSHIPS
CRS offers overseas internship opportunities that are relevant and strategic for students studying international development or related fields. Through the CRS Internship program, students are afforded opportunities to broaden their skills in a variety of technical areas. High-performing overseas interns have become successful candidates for CRS' International Development Fellows Program and for regular positions with CRS.
CRS interns can tailor their work to specific skills or sectors. They often work alongside experienced managers in programming and operations to gain practical skills and experience in:
Project management
Project design
Proposal development
Monitoring, evaluation, accountability and learning
Budget and resource management
Supply chain, logistics, and more
In addition, CRS interns often deepen their sector-specific knowledge by supporting research, studies and program activities in:
Agriculture/livelihoods
Health, WASH, psycho-social support
Peacebuilding
Education, youth
Natural resource management
Migration, and more
Melissa Chedid representing CRS...
My internship with the CRS Lebanon office based in Cyprus was a unique opportunity to develop my understanding of the needs of asylum-seekers and migrants arriving to the island. I built partnership skills by working in close collaboration with Caritas Cyprus. I later applied for and was accepted into the CRS Fellows program in Egypt and am now a program manager with CRS Iraq. I am so grateful that CRS provided me with the chance to develop both my technical and relational skills; without this internship opportunity I wouldn't be where I am today!
U.S. BASED INTERNSHIPS
U.S. based internships offer opportunities to learn about international relief and development from sector experts. Interns work with our technical teams (health, agriculture, education, emergency response, etc.) as well as our core operations teams (human resources, finance, marketing, communications, logistics, and information technology). U.S. based internships are hosted at the CRS headquarters in Baltimore or at regional CRS offices.
Internships at CRS HQ are diverse in scope and nature. Some recent internships have focused on:
Providing technical support to the IT and Media teams
Developing internal communications on anti-trafficking
Supporting advocacy work in Washington, D.C.
CANDIDATE PROFILE
We welcome as a part of our staff and as partners people of all faiths and secular traditions who share our values and our commitment to serving those in need. We seek interns who have the interest, skills and knowledge to support and advance our work overseas and in the U.S. Our best interns:
are organized and proactive
thrive in a team environment
have strong interpersonal/written communication skills
can produce high quality, accurate work in an efficient and timely manner
are proficient in MS Outlook, Word, Excel and Powerpoint
The specific requirements for each internship will be included in the job description (for U.S. based internships) or scope of work (for overseas internships). Some general guidance on required and preferred qualifications is provided below.
Required Qualifications:
Current undergraduate or graduate student
Legal authorization to work in the U.S. (for U.S. based internships only)  
Strong written and spoken English
Preferred Qualifications:
Knowledge/experience in CRS' programming areas (health, agriculture, education, peacebuilding, shelter, etc.) and/or business development, monitoring and evaluation, etc.
Knowledge/experience in non-profit administration and operations (human resources, finance, supply chain, IT, etc.)
Experience working in developing countries
Professional proficiency in a second language
APPLICATION PROCESS
The key steps for applying to an overseas or U.S. based internship are outlined below.
OVERSEAS INTERNSHIPS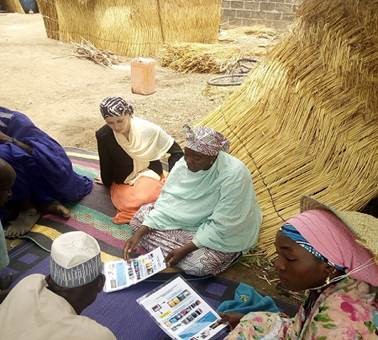 Send your resume and letter of interest to

[email protected]

. The cover letter should discuss the desired focus of your internship (e.g. proposal development, agriculture research, monitoring & evaluation) as well as your relevant skills. Candidates who are flexible on region and work are most likely to gain an internship opportunity with CRS. 
Answer a few prescreen questions (via video interview platform)
Interview with a CRS country program (CRS will propose internship placements based on agency needs and the intern's skills) 
Review and amend the scope of work provided by the CRS country program
U.S. BASED INTERNSHIPS
Apply to specific internship oppportunities, posted on the CRS Career Site
Interview for an internship position
Provide professional references
PARTNERSHIP OPPORTUNITIES
OPPORTUNITIES FOR UNIVERSITIES AND COLLEGES
We recognize that more and more universities are looking to ensure that their students graduate with a global perspective. At CRS, we share that passion and commitment to help students learn about the challenges facing developing countries and how we can most effectively partner with communities to secure a better future. Learning is at the core of our internships and CRS partners with several universities and colleges to place students in learning opportunities that are profound and support professional development and career planning.  If your university or faculty would like to create a more formal partnership with CRS, contact us at [email protected].
OPPORTUNITIES FOR PEACE CORPS VOLUNTEERS
Like CRS, the U.S. Peace Corps seeks to tackle the most pressing challenges facing communities in developing countries. With a focus on service and practical experience working with communities and their leaders, 3rd year Peace Corps volunteers often seek further opportunities to leverage their experience and impact in the countries where they have served. Overseas internships are usually organized between the local Peace Corps office and the local CRS office, with the position financially supported by the local Peace Corps office. To learn more about these internships, contact us at [email protected]
LEARN MORE
I sent my resume and letter of interest to

[email protected]

. When will I hear back?
Requests for internships are reviewed on a rolling basis. Candidates whose skills and experience align with the needs expressed by the CRS country programs are usually contacted within 3-4 weeks. They will then begin to move through the steps described in the application section above. Candidates are encouraged to contact CRS 3-4 months in advance of their desired internship start date.
When are internships available and how long do they last?
Overseas internships can take place at any time of the year (fall, spring, and summer semesters). The average internship length is 3 months. However, CRS welcomes longer-term internships and often hosts students for 5-6 months.
Are overseas interns paid?
No. CRS' overseas internships are unpaid. The intern must cover all costs related to international travel, visa, housing in-country and living expenses. Prospective interns are encouraged to pursue funding opportunities through their university, scholarship programs, or other partner networks.
CRS provides transportation for all work-related business in-country, and assistance locating housing. In some locations, CRS may be able to offer housing in a CRS guest house.
What happens after I am selected for an internship?
To formalize your internship arrangement with CRS, you will be asked to sign an Internship Agreement. You will also be required Review and sign the Internship Agreement, and provide other required documentation and overseas insurance from your university before travelling overseas.
How many students typically intern with CRS overseas each year?
In recent years, CRS has offered 20-25 overseas internships annually.
Can international students intern overseas with CRS?
Yes. International students are encouraged to seek internship opportunities with CRS overseas. U.S. work authorization is not necessary for students interning with CRS overseas. However, visas or work authorization may be required for the country of assignment.
Where are overseas interns based?
CRS proposes internship placements based on agency needs and the intern's skills and experience. Intern placements may be available in all regions of the world where CRS works. The majority of CRS' recent overseas interns have worked in Sub-Saharan Africa, Latin America, and Asia.
Could I be placed in a high-security setting as an intern?
No. CRS works in many challenging environments around the world but does not place interns in high-security settings. If the security situation in your country of assignment were to change during the internship, CRS would facilitate your safe departure. All interns receive a thorough orientation on safety and security upon arrival in country and are required to follow CRS' local safety and security policies.
I have applied to an internship opportunity online. When will I hear back?
When are internships available?
U.S. based internships with CRS align with the academic calendar. CRS offers internships during the spring and fall semesters.
Are U.S. based interns paid?
Yes. U.S. based interns are paid an hourly wage, which is based on the State's minimum wage. Interns are hired as short term, temporary employees. As a short-term temporary staff, CRS cannot offer medical or health insurance. However, interns are eligible for sick leave.
Can international students intern in the U.S. with CRS?
Yes. International students can be hired as interns for CRS if they have U.S. work authorization (i.e., CPT or OPT at the time of application).