About Agriculture
Pathway to Prosperity
Catholic Relief Services helps millions of smallholder farmers worldwide recover from natural disasters and civil strife, build resilient farming systems, and grow them into agro-enterprises that engage successfully with markets. Our Pathway to Prosperity approach helps farmers build sustainable livelihoods through a phase-by-phase process. We currently have 108 agriculture projects in 46 countries. Please click the image below for details into the Pathway to Prosperity process.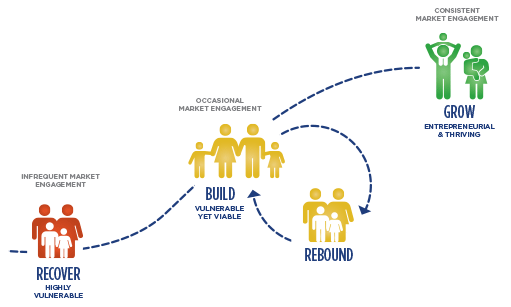 Learn more about Pathway to Propersity
CRS Agriculture and Livelihoods Theory of Change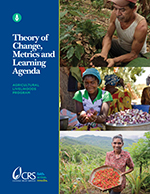 CRS' agricultural Theory of Change explains how and why a desired change is expected to happen through a project, and how the change is measured. CRS developed this Theory of Change to help teams design and implement projects that focus on a more consistent set of assumptions, and analyze progress using a defined set of metrics.
Building Resilience
CRS has a deep history of building resilience by helping individuals to address the challenges of recurrent shocks and chronic stresses. CRS' Integral Human Development (IHD) Framework places people at the center of development, promoting a holistic approach to wellbeing that includes multiple human assets, as well as the ways in which people interact with the institutions and systems that impact their lives. Learn more.
Savings and Lending Groups
An integral part of our agricultural development programs is to help farmers organize into savings groups where they can pool their money and borrow from each other. This enables them to buy seeds, equipment and other assets they need to build successful businesses. To date, savings groups organized by CRS save approximately $14 million each year through more than 187,000 groups in 59 countries, with 4.1 million members since 2006, benefitting more than 20 million people worldwide.
Learn more about Savings and Lending Groups
Farmer-to-Farmer
CRS also implements an agricultural development volunteer program funded by USAID, Farmer to Farmer (F2F).  The program sends US citizens with skillsets applicable to agriculture to Benin, Ethiopia, Nepal, Rwanda, Timor Leste, and Uganda to help local farmers, schools, agribusinesses and universities. The project runs from 2019-2023, and will benefit 211 host organizations and train over 46,000 people, 18,400 of whom will be women. As of May 2020, CRS has sent volunteers on 123 assignments.  During the 2013-2018 phase of the program, CRS sent volunteers on 500 assignments to help 163 host organizations, reaching 43,133 direct beneficiaries in Ethiopia, Kenya, Tanzania, and Uganda. 
Learn more about Farmer-to-Farmer
US Department of Agriculture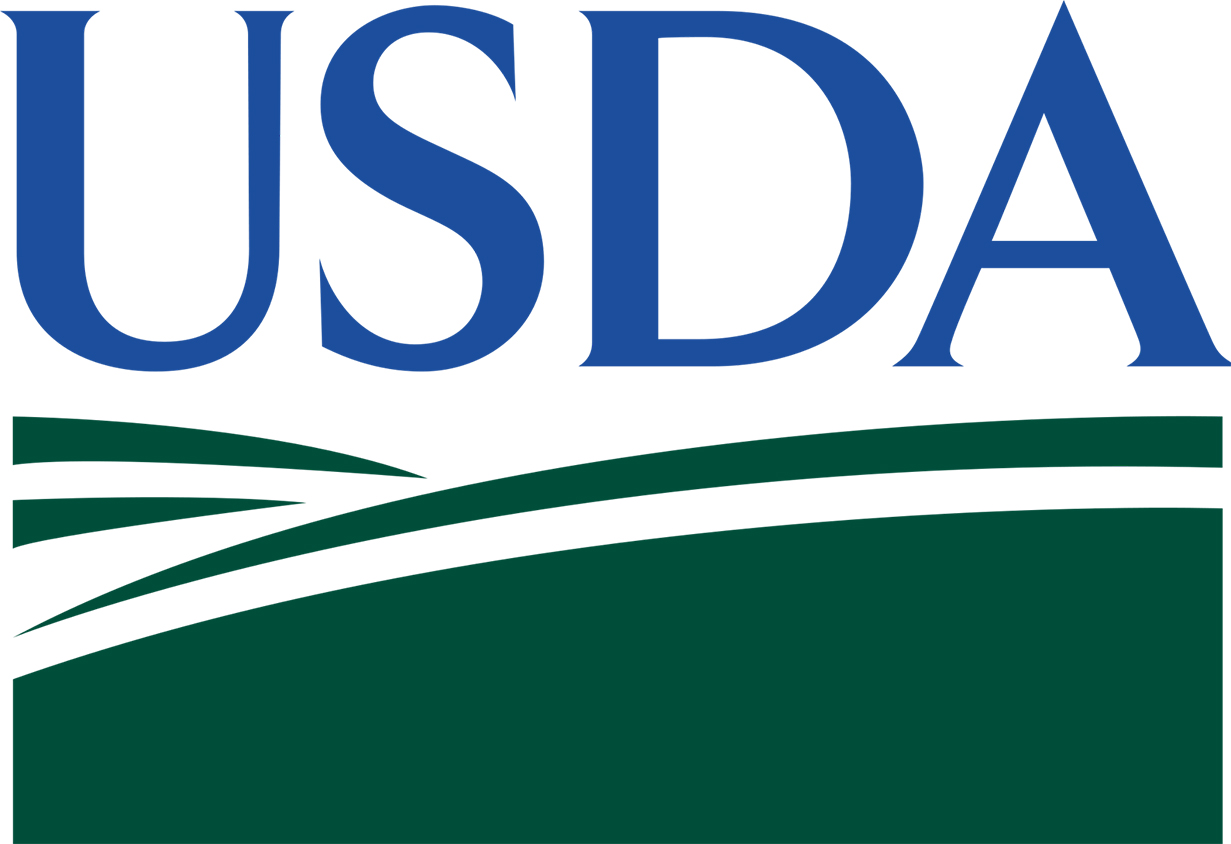 Through funding from the United States Department of Agriculture McGovern-Dole International Food for Education and Child Nutrition and Food for Progress Programs, Catholic Relief Services leads effective education and agricultural development projects to build strong, resilient futures among the world's most vulnerable people. Together, through school feeding, quality education, and improved livelihoods of smallholder farming families, USDA and CRS are committed to building opportunities and ending hunger among those we serve.
Our impact
Our agricultural development programs help communities rebound when disaster strikes and build their long-term resilience. We start by providing the building blocks of a better harvest—better seeds and farming techniques, new skills, improved infrastructure and conservation techniques. Then we help farmers build the core skills they need to bring their goods to market and, eventually, increase sales by connecting to private-sector businesses. A harvest that yields food and income is the key to fighting poverty and hunger in much of the developing world. 
Capacity at a Glance
Experience:  30+ years 
Investment: $86.7 million for agriculture and livelihoods programming in 2019
Impact by the Numbers: Support to 5.3 million beneficiaries through 108 projects in 46 countries
Learn more about how we work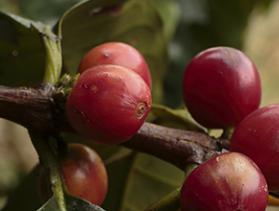 Rescuing Colombia's 'Golden' Coffee Beans
Nariño, in southwest Colombia near the border with Ecuador, is known for two things: coffee and violence....Read more
Strengthening Value Chains in Niger
With improved crop storage, market connection and strong value chains, CRS helped raise farm incomes in Niger.Read more
Manuals

When Disaster Strikes

A Guide to Assessing Seed System Security

This guide presents a seven-step method for assessing the security of farmers' seed systems in situations of acute or chronic stress. It offers guidance to help practitioners determine what seed-related assistance is needed. More

Papers/Reports

Watershed Development in Malawi

A Study from the Wellness and Agriculture for Life Advancement (WALA) Program

This study documents the approach and community perceptions of the CRS-led and USAID-funded Wellness and Agriculture for Life Advancement (WALA) program's watershed work in Southern Malawi. The report looks at three main themes: behavior change, technological diffusion, and impact. More
Donation Form
Join Footsteps in Faith today!
Bring lasting change to children and their famlilies. Become a regular donor and for just 80 cents a day, you can make a difference!