Junior Professionals Program for West African Women
The Junior Professionals Program is an opportunity for qualified, professional women in West Africa to transform their passion for international relief and development work into a career with Catholic Relief Services. Over a 12-month period, each Junior Professional will build core skills while working alongside experienced staff and supporting critical programs. Junior Professionals will benefit from strong mentoring and regional networking as they prepare for positions of greater responsibility with CRS.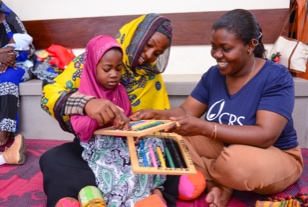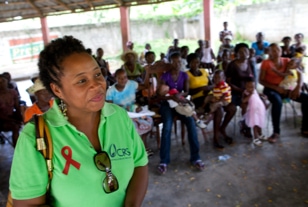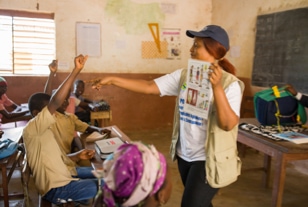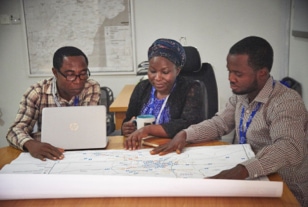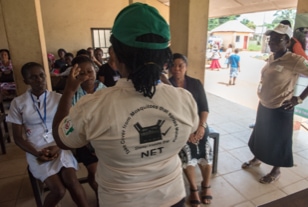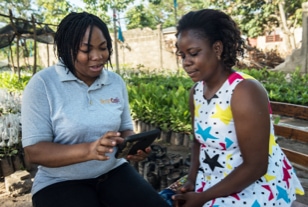 Unique Program Offerings
Learning & Professional Development
Practical training: Through hands-on experience and extensive training, Junior Professionals will grow and develop their skills in project design; program management; monitoring, evaluation, accountability and learning; partnership building; and operations.

Mentorship: Each Junior Professional will be paired with a mentor who will be actively involved in providing guidance, feedback and career coaching.
Customized professional experience: In addition to the core training, Junior Professionals will build their skills in a specific area related to their professional development goals, and strategically position themselves for onward positions with CRS. 

Regional networking: All Junior Professionals will be part of the regional community of practice that will share successes, challenges, and lessons learned from their work.
Meaningful Work
Make a Difference
Working together, CRS and the Junior Professionals will make great strides to end poverty and promote peace and self-reliance in West Africa. Junior Professionals will contribute to strategic and sustainable development projects in sectors like health, agriculture, education, emergency response, and peacebuilding.
Junior Professionals will help strengthen local governments' and organizations' ability to address the challenges in their communities and countries while advancing their learning objectives. This includes:
Participating in project design
Supporting real-time project assessments and data collection
Developing and implementing monitoring and accountability frameworks
Writing reports and proposals
Organizing learning events
Supporting operations (Human Resources, Finance, Supply Chain)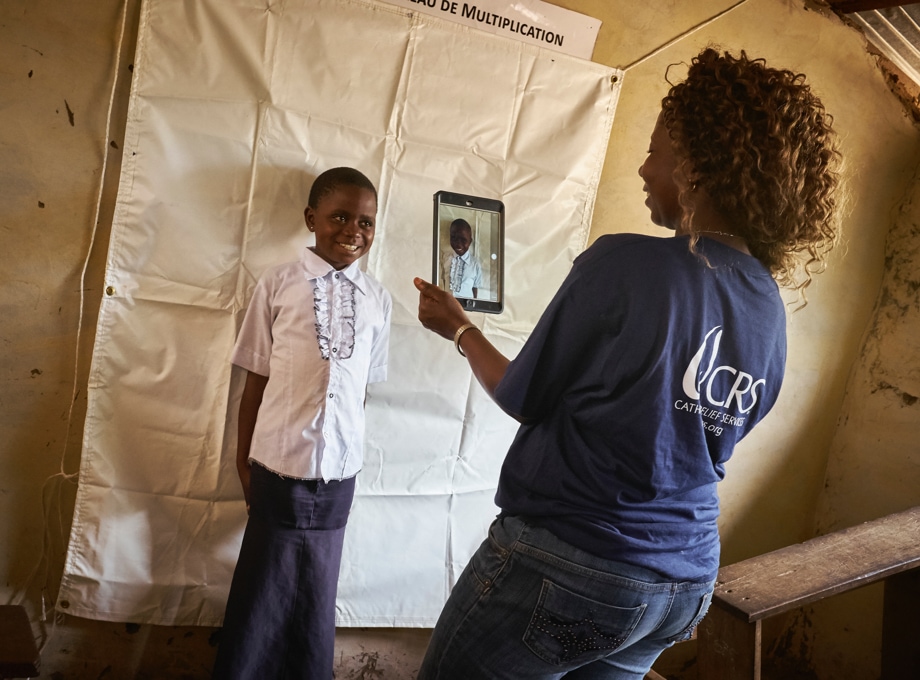 Learn more about our holistic approach and programming areas.
Participating Countries
West Africa
The Junior Professionals Program is currently available in Senegal, Liberia, Gambia, Guinea, Ghana, Burkina Faso, Niger, Mali and Sierra Leone. Follow the links below to learn about CRS' history and current work in each location.
Eligibility Requirements
Candidate Profile
We seek diverse and aligned candidates and welcome people of all faiths and secular traditions who share our values and our commitment to serving those in need.
Required Qualifications:
Graduate degree (Master level or higher) in related field (e.g. Economic Development, Agriculture, Health, Business, Administration, Finance, Human Resources, Supply Chain)
Received graduate degree within 18 months of program start date (Oct. 2022)
Six months of relevant work experience (e.g. internship, practicum, volunteer or paid work)
Excellent speaking and writing skills in the official business language of the country (French or English)
Citizen of a participating country (see above)
Excels in collaborative multicultural environment
Willingness to travel (up to 10-15% of the time)
Preferred Qualifications:
Strong analytical, problem-solving and research skills
Agile, proactive, resourceful, and results-oriented
Strong presentation and facilitation skills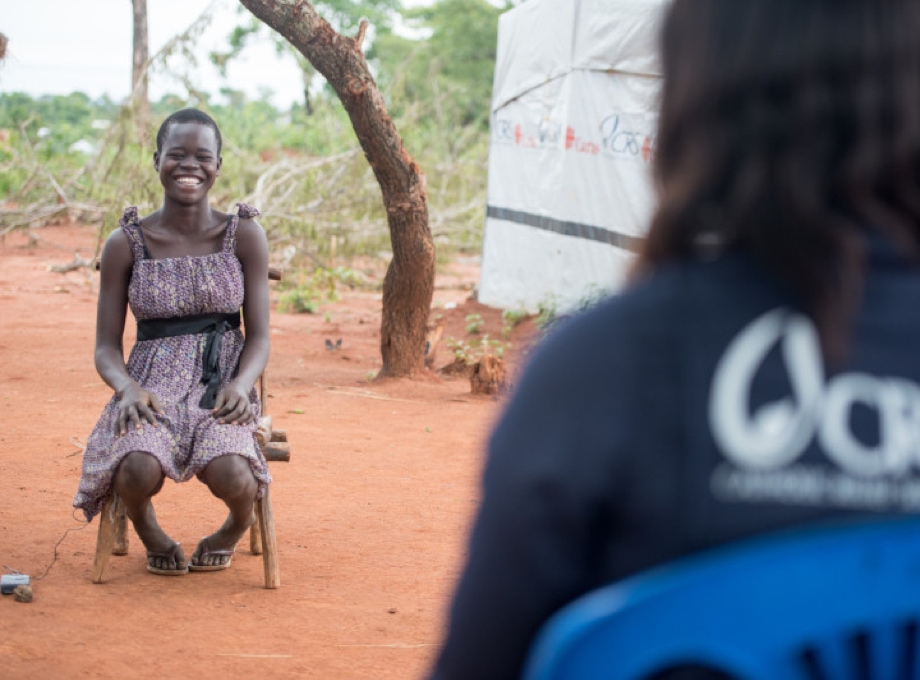 Application & Selection
Application Process
All applicants to the Junior Professionals Program must apply online, following the three simple steps outlined below. Interested candidates are encouraged to review the eligibility requirements and FAQs for important guidance.

Prepare a motivation letter

Prepare your resume or CV

Complete the online application
Apply
The online application will open in February 2022 for these countries.
Selection Process & Timing
The Junior Professionals application closed on April 30, 2021. Shortlisted candidates will be invited to an interview in July. Due to the high volume of applications, only candidates who are invited to the next stage of the selection process will be contacted.
The annual Junior Professionals Program application will open in February 2022.
Future Opportunities
Advance Your Career
CRS prides itself on growing and supporting female professionals. The Junior Professionals Program, with its emphasis on training, mentorship and hands-on experience, is an extension of that commitment. Participants who successfully complete the program will be equipped to apply for onward positions in program management, program quality, business development, monitoring, evaluation, accountability and learning, or operations. Hover over the pictures below to hear from some of the talented women who advance CRS' mission each day.
Engage With Us
Let's Talk
We encourage you to join us for a webinar on the Junior Professionals Program. Our webinars are an opportunity for you to informally exchange with our team—learn more about CRS and the Junior Professionals Program, ask your questions, etc. We offer webinars on the dates and times listed below. Choose a session that works for you and join by simply clicking on this link or calling +1 443-290-6516, conference ID: 455 565 613#
Information Sessions
February 16, 2022
11:00am–12:00pm GMT
March 03, 2022
2:00pm–3:00pm GMT
March 22, 2022
12:00pm–1:00pm GMT
April 04, 2022
4:00pm–5:00pm GMT
April 22, 2022
9:00am–10:00am GMT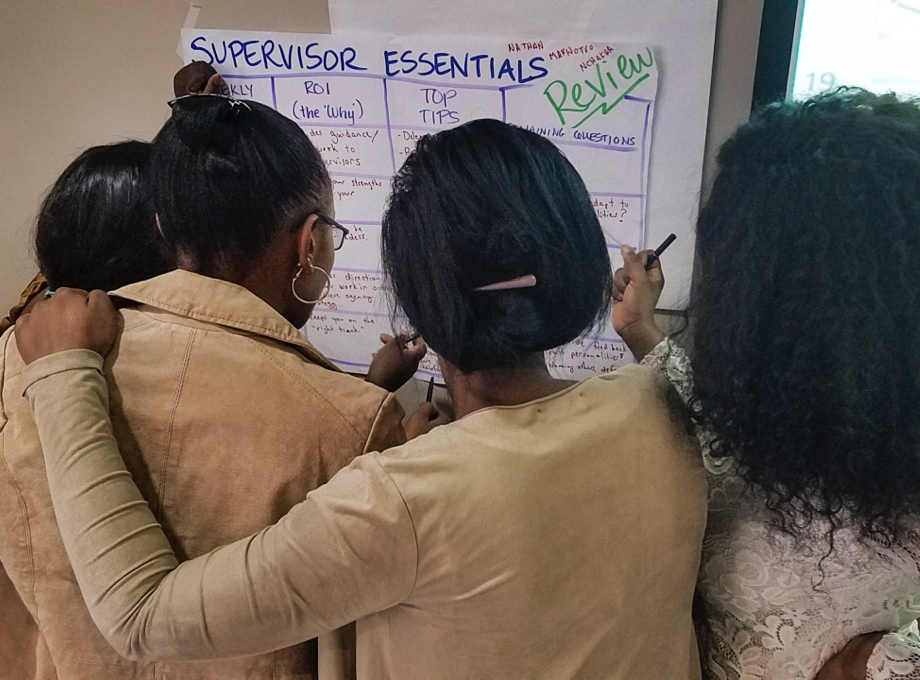 Learn More
Frequently Asked Questions
We are glad you are interested in learning more about the Junior Professionals Program. In our FAQs, we strive to answer questions you may have around the application and selection process, career opportunities, and more. For additional information, please join an information session or email us at [email protected].
More Opportunities
Equal Opportunity/Affirmative Action Employer
CRS is proud to be an equal opportunity/affirmative action employer. Selection and hiring decisions are made without regard to sex, gender identity, race, age, disability, religion, national origin, color, veteran status or any other protected area.
We are committed to working with and providing reasonable accommodation to individuals with disabilities. If, due to a medical condition or disability, you need a reasonable accommodation for any part of the employment process, please email [email protected].