CRS Church Engagement
Photo by Karen Kasmauski for CRS
Our Services
CRS' Church Engagement team supports bishops, clergy, seminarians, dioceses, and national partners as they put their faith into action as prophetic advocates for the global common good. With our colleagues from the Movement, Volunteer Engagement and  Hispanic Engagement teams, the CRS Church Engagement team builds relationships and engages bishops, clergy, religious, Catholic organizations, apostolic movements, dioceses, universities, publishers, and Catholics throughout the U.S. to engage in social justice and act in solidarity through the lens of Catholic Social Teaching in the light of the Gospel call.
Tools, resources and capacity-building opportunities:
Contacts List
Through the engagement and accompaniment of Bishops, Clergy, appointed CRS Diocesan Directors, CRS Diocesan Contacts and other Partners, we help deepen church engagement and increase knowledge about CRS' mission, and our work overseas responding to the call of the Gospel. By promoting the work of CRS in the world, learning of key issues affecting our brothers and sisters overseas through our CRS campaigns, and offering the opportunity for a deeper engagement in CRS chapters, CRS High School Clubs, and community giving opportunities we offer the accompaniment, formation, and tools necessary to create a movement of passionate individuals that work for the common good.
CRS Campaigns — resources and tools to pray, learn, take action and inspire your community to support our sisters and brothers most in need around the world.
Action Center: Resources and Tools — resources and tools to help you advocate effectively
CRS Chapters  — Ask us how you can become part of a CRS Chapter, through which you can take meaningful actions on behalf of our most vulnerable sisters and brothers around the world.
Community Giving - CRS fundraising options to discover ways you and your community can make a difference
CRS Rice Bowl — Through CRS Rice Bowl, faith communities in dioceses throughout the United States put their faith into action through prayer, fasting and almsgiving.
Global Fellows Program
Six Global Fellows visit a CRS project in Madagascar that helped 348,000 people in the diocese of Moramanga to resolve issues causing wide spread soil erosion and air pollution affecting nearby rice patties and agricultural lands.
Photo by Susan Walters/CRS
Catholic Relief Services Global Fellows are a network of priests and deacons who have a love for the global Church and for proclaiming Jesus' commandment to love our neighbor. They engage Catholics in the United States by witnessing CRS' lifesaving work and sharing their experiences with their communities. CRS Global Fellows commit to three speaking engagements per year, which can be fulfilled within or outside of their parishes and dioceses.
For more information contact us at [email protected]
Request a Speaker
To request a speaker click this link and fill out the speaker form. Someone from the clergy office will be in contact with you regarding the details.
Church Engagement Team Members
CRS Mission and Mobilization
The CRS Mission and Mobilization Church Engagement (CE) Team, collaborates with CRS Mission and Mobilization Offices, CRS Hispanic Engagement (HE), an others to engage bishops, dioceses, clergy, parishes, seminaries, universities, Catholic high schools, and all national partners as they engage their leadership, ministries, and networks in CRS' movement building work that promotes and fulfils our Vision 2030 strategy:  "In their Own Hands: CRS 2030 Strategy". This work supports the advancing of integral human development and placing the dignity of the human person at the center of all we do.  For instance, the National Council of Catholic Women and their partnership with CRS and their works of mercy efforts and community giving that has raised more than $7,000,000 over the years for projects like Water for Life and the Madonna Plans.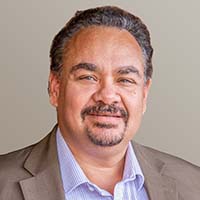 Roberto Navarro: Senior Director Church Engagement
 Roberto Navarro works with USCCB/bishops to promote CRS chapters, campaigns and be advocates for the vulnerable. He also collaborates with the USCCB and other national ministry leaders to engage them in our campaigns and ensure that CRS concerns are heard.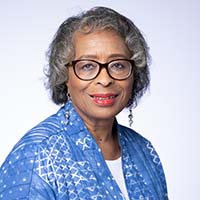 Jacklyn Ireland: Diocesan Support Advisor
 Jacklyn Ireland works with 93 dioceses sharing information about chapters, campaigns and CRS Rice Bowl. She also provides several diocesan communications offices with our monthly blurbs which have been sent out diocesan wide.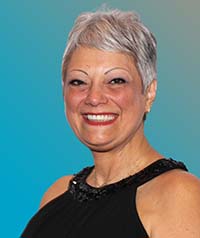 Vivi Iglesias: National Partnership Advisor
Vivi Iglesias works with all national partners to include CRS campaigns, notes and information into their various resources and communication outlets. She also invites them to take action through campaign advocacy and the development of resources in collaboration with CRS in the area of solidarity work and campaign issues.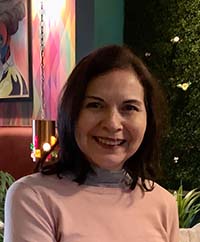 Lucia Guyer:  Bilingual Office Coordinator 
Lucia supports all areas of Church Engagement.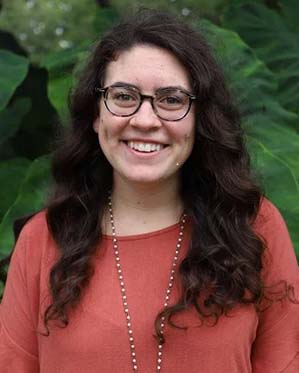 Frances Casey: Clergy Outreach Advisor
Frances Casey engages seminarians, priests and deacons in CRS campaigns and chapters. She works with seminary partners across the country to support the integration of Catholic Social Teaching in their formation. She also encourages Global Fellows to integrate CRS campaigns into their parishes and communities.