About ICT4D
Information and communications technology for development, commonly known as ICT4D, is the practice of using technology to achieve development and humanitarian outcomes. CRS established its ICT4D team in over a decade ago and it has since grown into a leader in the effective and responsible use of technology and data to advance programmatic quality, impact, and reach. Today, the use of technology is embedded into the majority of all projects implemented by CRS and its partners, enabling adaptive management of projects, communication with program participants, and assistance to reach those in need. We also continue to innovate, working closely with programmatic teams to identify new ways in which technology can add value to the agency's work. 
Key areas of focus for CRS's ICT4D practice include:
Health
Resilience
Agriculture
Emergency response
Cash and asset transfers
Monitoring & Evaluation
Accountability
CRS also organises the ICT4D Conference, the largest annual event bringing together ICT4D practitioners for knowledge exchange and networking. 
To learn more about how ICT4D impacts CRS' work around the world, click here!
Impact of ICT4D-enabled programs
Leveraging technology in programming has a number of benefits, including increasing the efficiency, transparency, and reach of interventions. It can also enable improved targeting of people in need, and strengthen the capacity of program participants to use technology and data for their own benefit.
CRS's work in digitalizing mass health campaigns has improved campaign transparency and accountability through enabling insights into frontline staff activities and identifying anomalous events in near real-time, as well as through enabling faster, more streamlined payments to staff using digital means. We have also been able to leverage data to optimize distribution sites and processes, and identify underserved and at risk communities to achieve higher campaign coverage. To date, CRS has supported the digitalization of mass health campaigns in over a dozen countries primarily located
in West and Central Africa. In Nigeria alone, over 65.5 million bednets were distributed in 2020-22.  
The ICT4D team also supports cash and asset transfers to people in need, through its Cash and Asset Transfer (CAT) platform. The platform allows of the efficient and transparent distribution of cash to program participants through a number of different modalities depending on contextual needs. In 2022, some $12 million was distributed using the platform in 10 countries. As part of CRS's response to the Ukraine Crisis, the CAT platform was used to accurately and rapidly distribute emergency multi-purpose cash payments to host families of Ukrainian refugees in Moldova, providing over $700,000 to more than 1,600 Moldovan households over 6 months.
As part of the agency's work on resilience, CRS has developed a Monthly Interval Resilience Analysis (MIRA) approach that is used for measuring household resilience and well-being for stronger food security and resilience programming. In support of this work, the ICT4D team together with Cornell University has developed machine learning algorithms that allow projects staff to predict households at risk of food shortages one to two months in advance. This early warning information is regularly shared with local village development committees to help them plan and target responses. To date, the MIRA approach has been used in Malawi, Madagascar, DRC, and Ethiopia.
Capacity at a Glance
Experience: 10+ Years of ICT4D Support for CRS Programs
Scale: In 2023, CRS and partners implemented close to 400 ICT4D-enabled projects across more than 80 countries
Extra: The majority of all projects at CRS are ICT4D-enabled. The Bureau for Humanitarian Assistance (BHA), USAID, the Global Fund, the Office for Food for Peace and USDA/McGovern-Dole are the largest funders of ICT4D-enabled programming at CRS. 
Learn more about how we work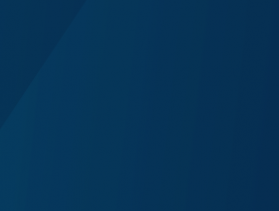 Digital Technology Improves Health Campaigns in Benin
Moving from paper forms to phones allows better record keeping and more effective distribution of health care.Read more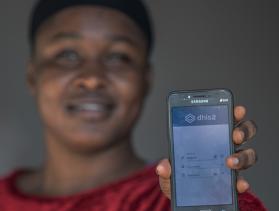 CRS to Ramp Up Data Science Capabilities to Reach More People
Partnership with Element22 will improve CRS data systems and data architecture.
 More
Learning Briefs

The Incalculable Value of Digital Health Campaigns: Perspectives from Benin

Digital tools can improve access to higher quality data that can be used to improve campaign coverage. Catholic Relief Services is a leader in health campaign digitization in Africa. More

Case Studies

Digital Response in the COVID-19 Environment

The COVID-19 pandemic elevated the use of digital technology in programming from an opportunity to a fundamental need. The social distancing required to stave off the virus has made technology an essential means for the continuation of service delivery. As such, many CRS country programs, together More

Case Studies

Monthly Interval Resilience Analysis (MIRA)

Measuring Resilience and Well-Being for Stronger Food Security and Resilience Programming

The Monthly Interval Resilience Analysis (MIRA) is CRS' high frequency resilience monitoring approach and is used for measuring resilience and well-being for stronger food security and resilience programming. More
Donation Form
Join Footsteps in Faith today!
Bring lasting change to children and their famlilies. Become a regular donor and for just 80 cents a day, you can make a difference!