Charitable Gift Annuities
Beginning July 1, 2020, Annuity rates will decrease.
A Catholic Relief Services Charitable Gift Annuity (CGA) is a way for you to make a charitable gift that helps CRS serve poor and vulnerable people overseas, and guarantees a fixed lifetime income for you and/or someone you designate part of which is tax free.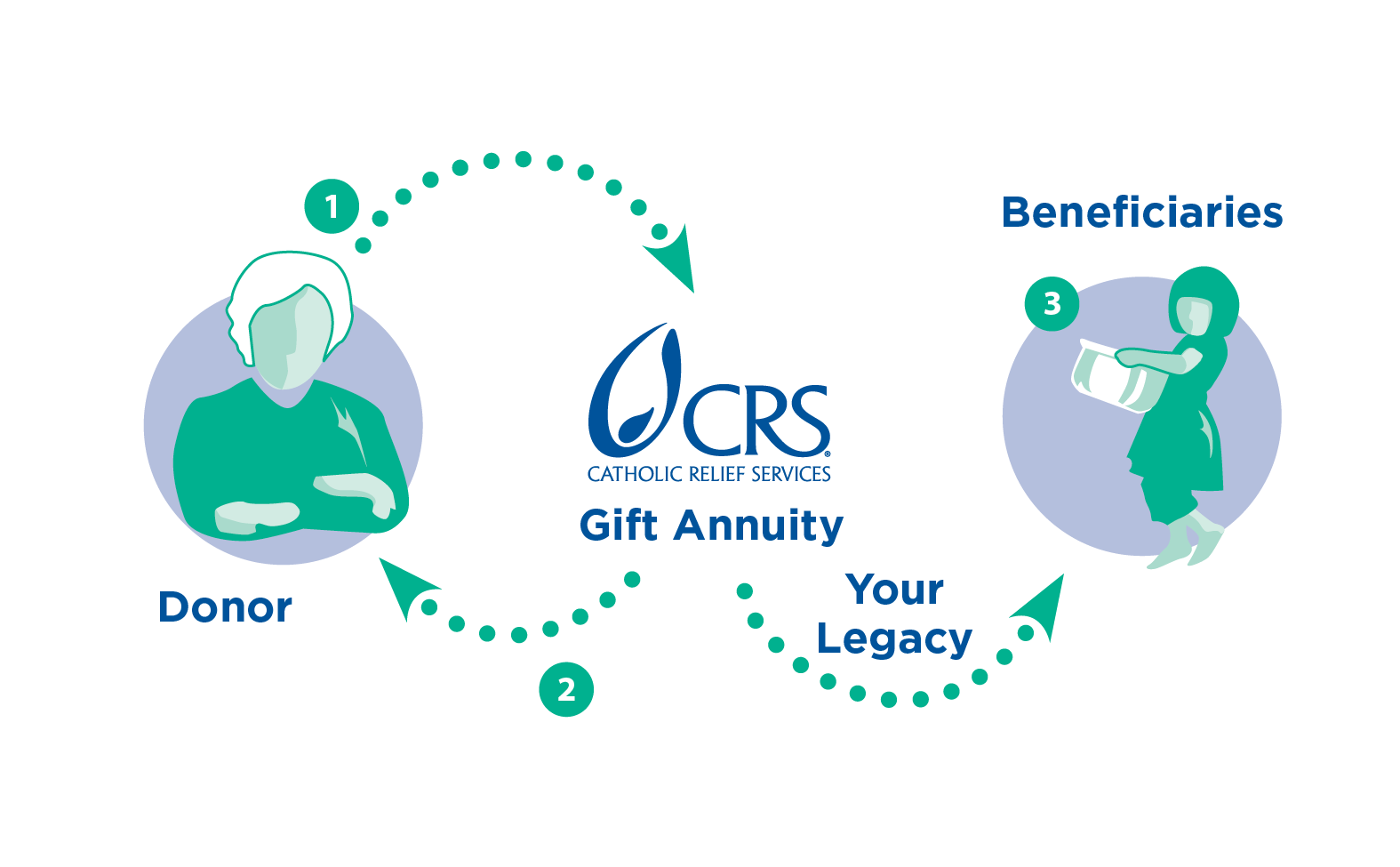 How Does It Work?
You donate cash, stocks or mutual funds to CRS and ask us to establish a gift annuity*.
Once we finalize the gift annuity agreement, CRS will begin paying a fixed, guaranteed amount of lifetime income to you and/or anyone you name based on your selected payment schedule.
After your lifetime and/or that of your selected beneficiary, CRS will use the remaining principal from your gift to continue our lifesaving work overseas.
* A minimum contribution of $5,000.00 is required.
What Are the Benefits?
Donor pays no management fees for the life of the annuity.
You are entitled to a charitable tax deduction when you itemize your federal income taxes for the year in which you make your gift.
A portion of your annuity payment will be tax free.
You can receive your annuity payments monthly, quarterly, semi-annually or annually.   
Favorable treatment of capital gains taxes if you fund your annuity with appreciated securities
You may choose from three types of Charitable Gift Annuity: Immediate Pay, Deferred Pay, or Flexible Deferred Pay
Do Charitable Gift Annuities Have a Place in Retirement Planning?
Absolutely! A gift annuity can add income, diversification and reliability to a retirement plan. Please discuss with your financial advisor and contact us if you have any questions:
Planned Giving Team
[email protected]
800-235-2772 at prompt, select option for Planned Giving