Celebrate Women!
Michael Castofas for CRS
Download your May wallpaper today!
This month, we honor the women in our lives on Mother's Day! This month we are celebrating the many women around the world we have seen come through incredible adversity.
Women farmers grow food to help their communities overcome the global food crisis. In Ethiopia, CRS is working in drought-stricken regions to reduce poverty, vulnerability and food insecurity. Our programming provides high-yield, drought-tolerant seeds to ensure crop production is resilient and capable of thriving—even in harsh conditions.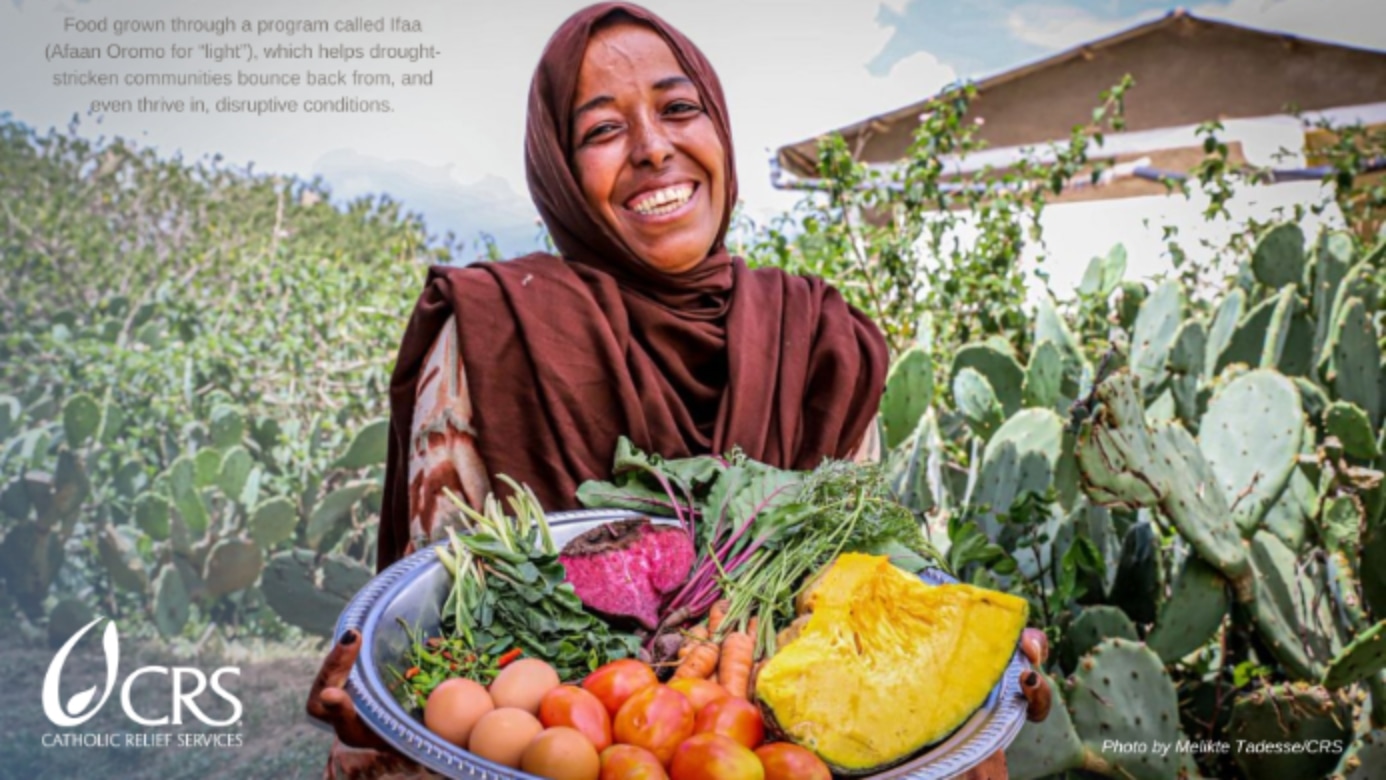 Download Wallpaper Desktop Wallpaper Phone Wallpaper
Women help communities recover from disasters both human-made and natural.
After Russia launched a military operation against Ukraine in 2022, millions of people were forced to flee their homes. Many made their way to the Polish-Ukrainian border. There, CRS's partners were able to open more than 60 relief centers to provide accommodation, children's activities, food, bedding and hygiene kits to more than half a million people in need.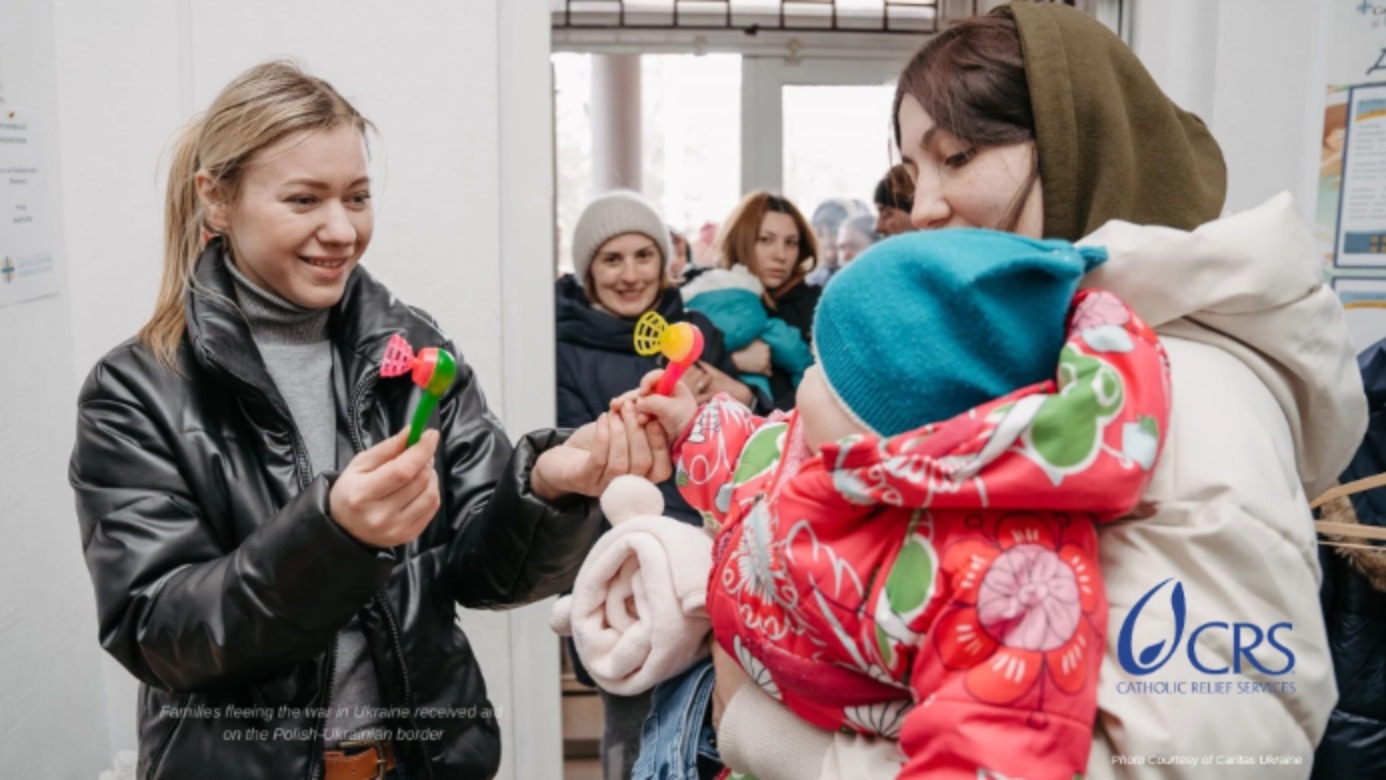 Download Wallpaper Desktop Wallpaper
In Guatemala, a young family was very excited to welcome members of the CRS team to their home. They dressed up for the occasion in traditional clothes from the region. The visit was part of recovery efforts following Tropical Storm Julia. In coordination with Caritas Quiché, CRS supported a four-month intervention to assist 515 highly vulnerable families—approximately 2,575 individuals. This project reduced food insecurity and ensured basic needs were met in the immediate weeks following the storm.
Download Wallpaper Desktop Wallpaper Phone Wallpaper