Alejandro Bermudez
Family Prayer Card
It was pure faith and perseverance that drove Alejandro Bermudez to build ACI Group, one of the largest and most far-reaching Catholic news agency in the world.
It took more than 30 years.
Alejandro started as an intern, just out of school, working for the Spanish-language Catholic news agency, ACI Group, in his native Peru, when the news was still sent through the mail. From that humble start, he advanced until becoming its director in the early 1990s.
At that time, the internet was just taking off. Alejandro quickly recognized the opportunity that new information technologies could offer the agency.
He decided to distribute news via email. As technology developed, ACI Prensa established itself as an online platform, eventually consolidating to become the ACI Group, a Catholic news agency that distributes content in five languages around the world.
There were plenty of challenges along the way.
While Alejandro worked day and night to build an international presence, bills piled up and funding was hard to come by. Meanwhile, Peru faced a social, political and economic crisis.
"There have been extreme moments—in my work especially—but also with the social situation in Peru," says Alejandro. "They took me to a place that literally, from a human perspective, I have never been."
Alejandro pushed on, confident in the mission of providing news, information and guidance to the global community of Catholics and he believes his faith in God paved the way.
Perseverance inspired by Saint Joseph
Alejandro inherited his fighting spirit and his work ethic from his family. And through his devotion to Saint Joseph, he learned to be industrious and steadfast, understanding that achieving a dream requires not only time and effort but also a lot of patience.
Faith has always been the driving force in Alejandro's life, which he attributes to the constant presence of God's grace. That faith led him to dedicate his life to Christ and become a consecrated layperson.
Although his father was not Catholic and had other expectations for him, in the final years of his life, he converted to Catholicism and became Alejandro's best friend in the faith.
After his consecration, Alejandro decided to study journalism with the goal of using the media to take the Gospel to the world.
His faith has also allowed him to find his way in times of hardship, particularly in Peru, where he struggled to keep the agency going.
But he never gave up. During the agency's financial crisis, he did not lose faith. It was around that time that an unsolicited check arrived from a donor in the United States, keeping him afloat.
By the 2000s, Alejandro had successfully solidified ACI Prensa as one of the largest Catholic news agency in Spanish worldwide. Just two years later, he expanded to Portuguese with the creation of ACI Digital.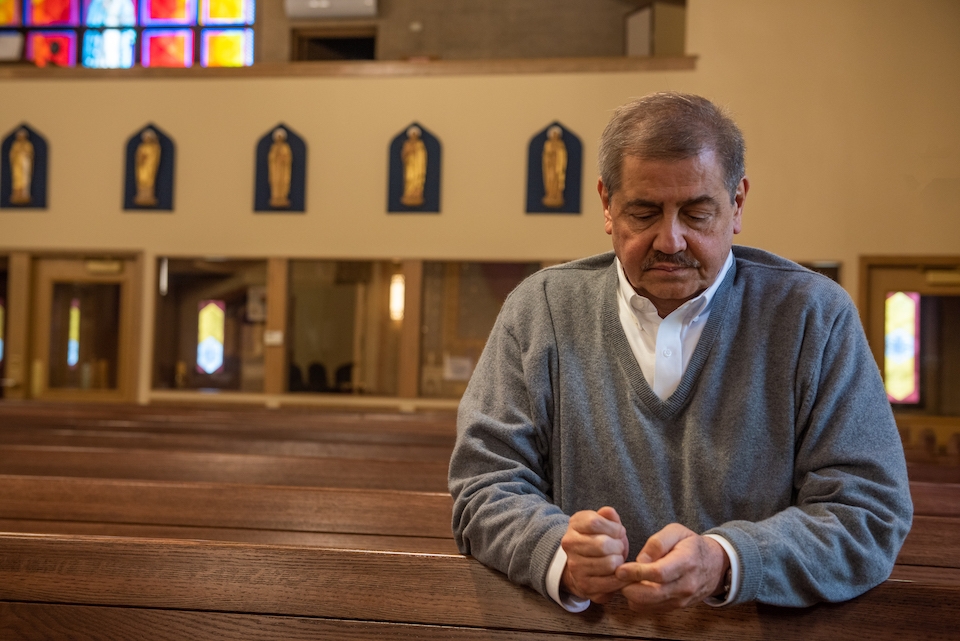 Hispanic entrepreneurship without bounds
Creating an English-language news agency was the decisive next step toward achieving his goal of taking the message of Jesus Christ to the world, not only for the English-speaking countries of the Western Hemisphere, but also for English-speaking communities in Asia and Africa.
Guided by the entrepreneurial spirit that defines him, Alejandro took the plunge and settled in Denver in 2004 to create the Catholic News Agency, a global English-language Catholic news service.
Continuing his expansion efforts, Alejandro took another stride in 2015 to connect with Catholic communities around the world by establishing ACI Stampa and CNA Deutsch agencies, which serve Italian and German-speaking audiences.
Following that, he led the acquisition of ACI Group by global television network, EWTN, which was looking for an opportunity to expand its international digital presence.
Alejandro continued in his role as director of the ACI Group until December 2022, becoming one of the most prominent Hispanic voices in the Catholic Church.
This recognition allowed him to connect with the Hispanic community in the United States. He is frequently contacted from across the country to share his testimony of faith and lead deep reflections on our mission as God's people.
What makes him most proud to be Latino is "our strong faith, our love for family and our joy." But above all, he is proud to be part of the community in whose hands the future of the Church in the United States rests.
"There is a reason why God in his plan made so many Latinos of Catholic origin migrate to the United States, not only to preserve our values, but also to share them," says Alejandro. "The Lord has brought us here for that mission and I feel very blessed to be part of it."
Alejandro's ministry, like the mission of Catholic Relief Services, has transcended all bounds. As part of Hispanic Heritage Month, we celebrate his faith and perseverance—characteristics that have always pushed the Latino community to move forward with hope, despite difficulties, to seize opportunities.