Two CRS employees — Marc Bavois and Dina Brick — won Practitioner of the Year awards from The Small Enterprise Evaluation Project (SEEP) collaborative learning network recently at the annual SEEP conference.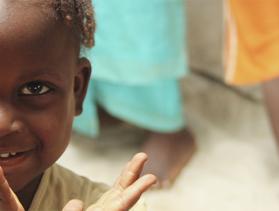 "Whatever you did for one of these least brothers of mine, you did for me."
—Jesus
You've helped CRS provide lifesaving support to 85 million people. We did it together in Jesus' name. These CRS projects depend on the gifts of generous people like you:...