In leafy Nairobi, one might be forgiven for not realizing the country is going through a massive drought. "Nairobi," after all, is a local Maasai word meaning 'a place of cool waters.'"
...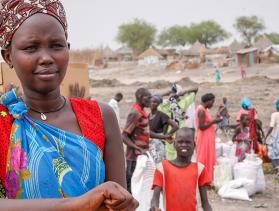 Abul Mayen and her 2 children struggle for sustenance amid the threat of famine and violence in Africa.
For 2 months, humanitarian groups have been warning that famine is a near certainty in Somalia. But by the time it's officially declared, many thousands of people will have already died.