With their generous Ugandan hosts, refugees began rebuilding what they'd lost when they fled a deadly conflict.
You are part of so many great stories! Watch this video and see how you've made a difference in 2019.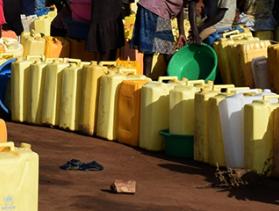 Catholic Relief Services provides critical water, sanitation and hygiene support to the growing number of South Sudanese refugees in northern Uganda.