Sustaining Vulnerable Rwandan's During Pandemic
Photo by Maggie Andresen for CRS
Blandine Mukamana, a mother of three, watched with concern as her precious stock of vegetables—food she relies on for income and to feed her family—rapidly depleted. As the primary breadwinner in the family, lockdowns in Kigali during COVID-19 meant that she couldn't go out and earn a living.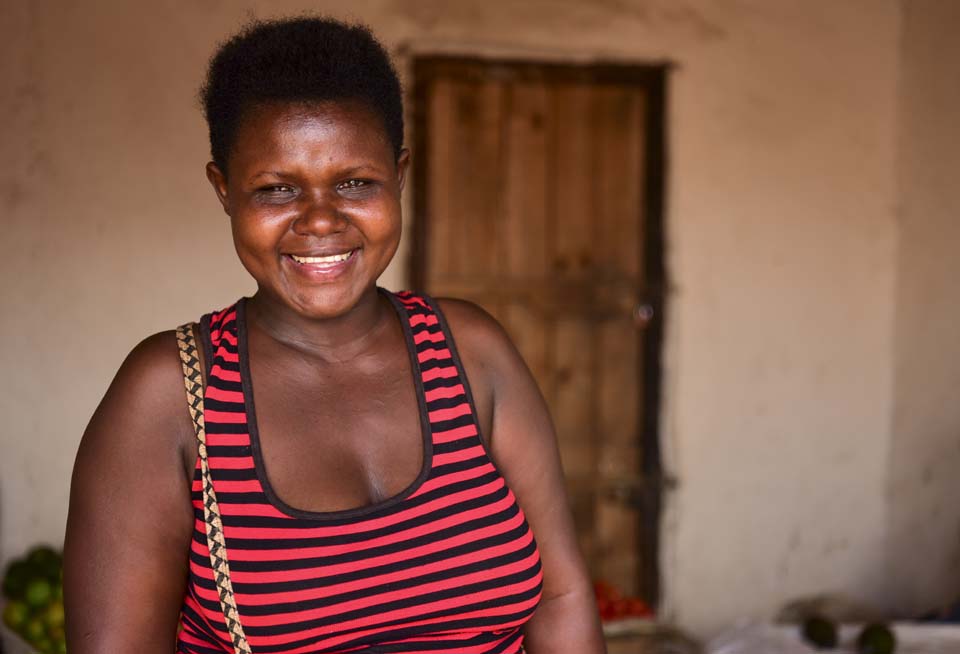 Since the start of the lockdown, it's been difficult for Blandine Mukamana to look after her family in Kicukiro district's Nyartovu village. Blandine has long been the primary income generator of her family.
Photo by Maggie Andresen for CRS
"The children have been at home all the time. It was difficult to get enough food for them for all of their meals," says Blandine. "The children's father is also unemployed because of the lockdown. Usually he is a day laborer. Already his work is unstable, but the lockdown has made it worse."
The Rwandan government responded quickly as this new coronavirus spread around the world. The first case of COVID-19 was recorded in the country in mid-March and a lockdown was soon initiated, limiting the movements of all people within the country to stem the virus. The rapid actions were successful in achieving the goal of stopping further spread of the virus and likely saved many lives in this small nation of 12 million people. COVID-19 has disrupted lives in Rwanda as it has in every other country.
Vulnerable communities there are struggling to provide essential food to their families. Many Rwandans are coping with this crisis by reducing their food intake, taking on debt and resorting to begging, particularly in the urban districts surrounding the capital, Kigali. Many here rely on day labor, unreliable work that requires going out each day to search for cash-in-hand jobs. Measures to reduce the threat of the pandemic have reduced access to job opportunities and deprived workers of income. Blandine is one of them.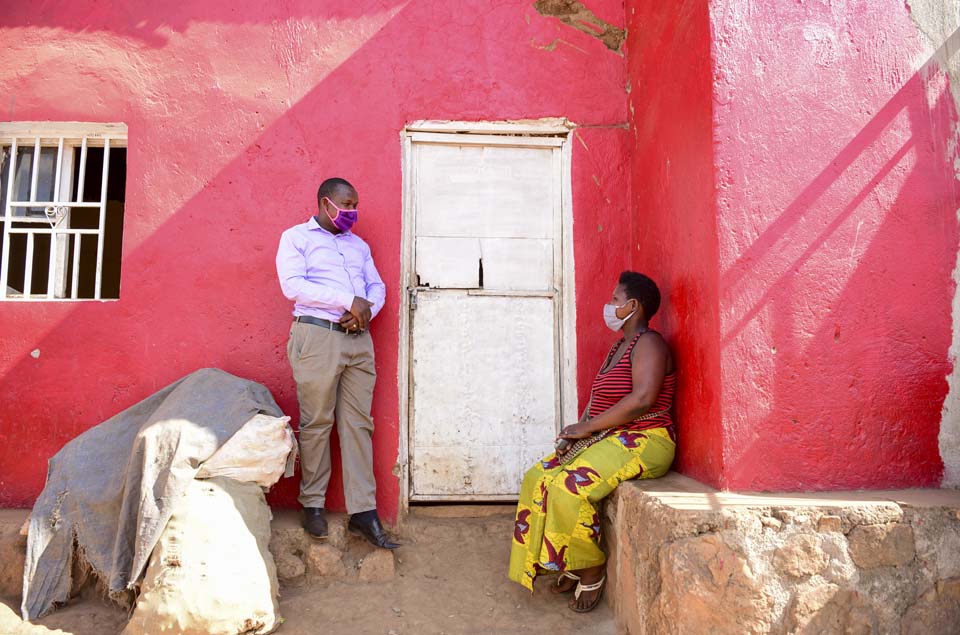 Alexis Dushimimana, program coordinator of CRS Rwanda's Gikuriro project, speaks to Blandine Mukamana, whose family's food supply and income was diminished by measures to protect Rwandans from the spread of COVID-19.
Photo by Maggie Andresen for CRS
"When Covid-19 came, our first feeling was that the pandemic was trouble," says Alexis Dushimimana, program coordinator for CRS Rwanda's Gikuriro project. "Without a vaccine, without any medication, we thought we were going to lose lives. Next, we thought about livelihoods, and that many people would fall into poverty."
"We used to go without food sometimes, and sometimes we couldn't get things like porridge for the children," Blandine says, speaking of the hardship they experienced in the first two months of the lockdown.
Catholic Relief Services has provided an unconditional cash transfer to 9,000 families who were struggling because of the lockdown, including some that are part of the Gikuriro project run by CRS. The transfers are helping promote economic resiliency for households and businesses after the COVID-19 lockdown stalled income generation for many families. Automated voice messages accompanied the cash transfers, encouraging people to spend the money on nutritious food and providing advice on household joint decision making on budgeting to get through the difficult period.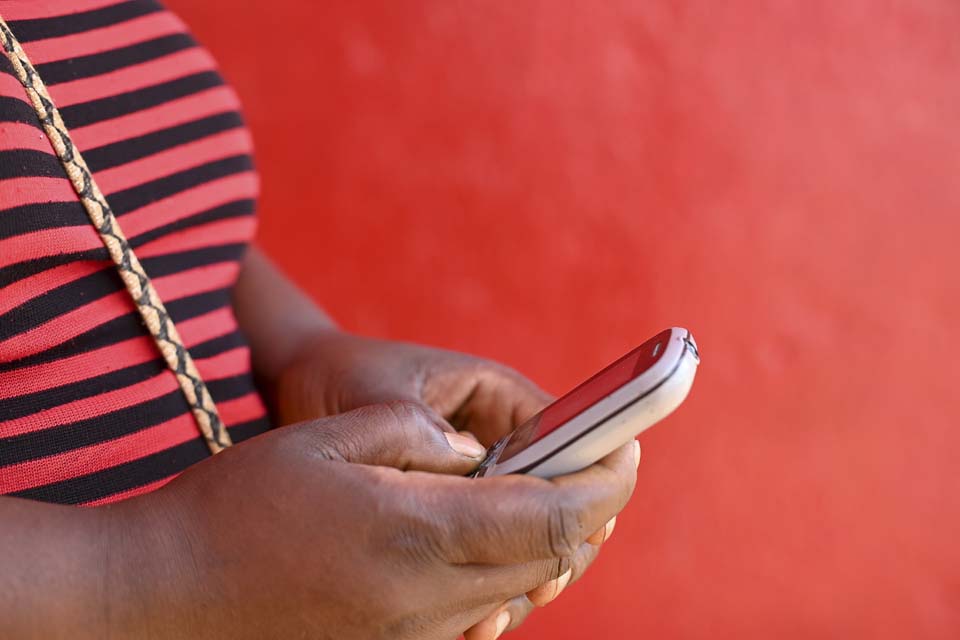 CRS Rwanda provides grants to 9,000 families to promote household and business economic resiliency after the COVID-19 lockdown stalled income generation for many families.
Photo by Maggie Andresen for CRS
"Participants were chosen for the cash transfer based on their vulnerability in five categories of need," says Alexis Dushimimana. "Families with malnourished children, families with pregnant mothers, poor families, those with children under age 5 without enough food, and those with children under age 5 relying on day labor."
"I am hopeful that after getting more stock I will be able to get more profit from my business and sustain my family with food and other needs," says Blandine.