Surviving Drought in Afghanistan—With Potatoes
Photo by Stefanie Glinski for CRS
"The best we can do is to be prepared and that's exactly what we've done, together with CRS."

 
If it hadn't been for the potatoes, Naseran village would have had trouble surviving last year's drought.
With a changing climate and absent rains, at least 22 out of Afghanistan's 34 provinces were affected by the disaster—the worst of its kind in a decade. Ghor, a high-altitude province where Naseran village is located, was one of them.
Home to 72 families, it is nestled between bare mountains, far away from markets and paved roads. Its houses made of clay, decorated inside with thick carpets and pillows, line the rugged hills. Families have always depended on farming and livestock, but droughts have made their work progressively more difficult.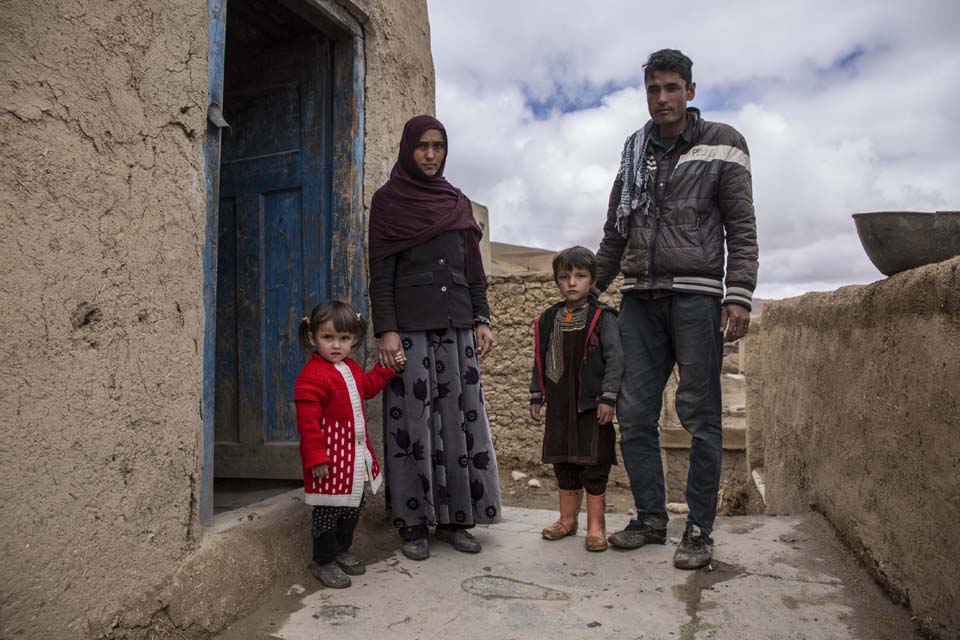 CRS taught the community in Naseran village how to build potato pits. Years later, they continue to store their potatoes while keeping them fresh.
Photo by Stefanie Glinski for CRS
As the community waited for the rains that didn't come and saw the ground water depleted to a dangerous level, many of the crops died.
Throughout Afghanistan, 13.5 million people continue to be severely food insecure, fueled by both drought and conflict. But while much of the harvest in Naseran failed, hunger didn't overcome the villagers.
Tahir Hassani, a 30-year-old farmer points to his potato pit, a small underground dug-out cave behind his house, fitted with a wooden gutter.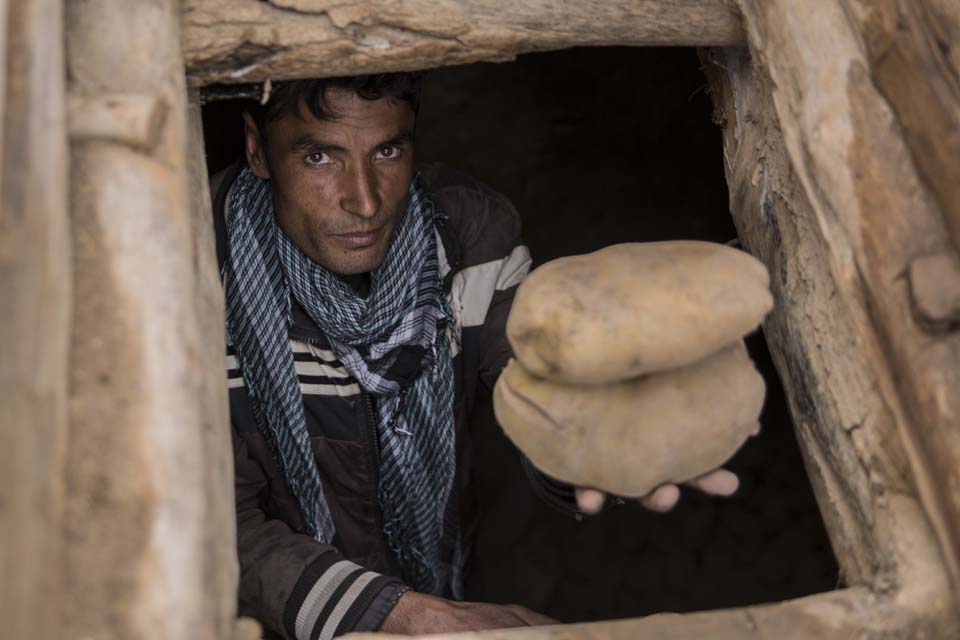 Long-term potato storage helps Afghan villagers survive severe drought and crop loss.
Photo by Stefanie Glinski for CRS


"I've been able to store potatoes here for a whole year," he says with a proud smile. "A lot of our wheat failed, but we just ended up eating potatoes."
Besides the potatoes, the family also grew vegetables in a small-scale kitchen garden. "It's diversified our diets. We used to mainly eat bread and sometimes meat. What we have now is better for our children as well," Tahir says.
He still remembers meeting a team from CRS ten years ago, during a similarly severe drought. "They did a food distribution here and, since then, they've been teaching us different farming and animal-keeping techniques to make sure that we'll be okay during tough times."
Tahir, who lives with his wife and two toddler children, says that while his family has been able to survive without going hungry, he's ready for the upcoming planting season.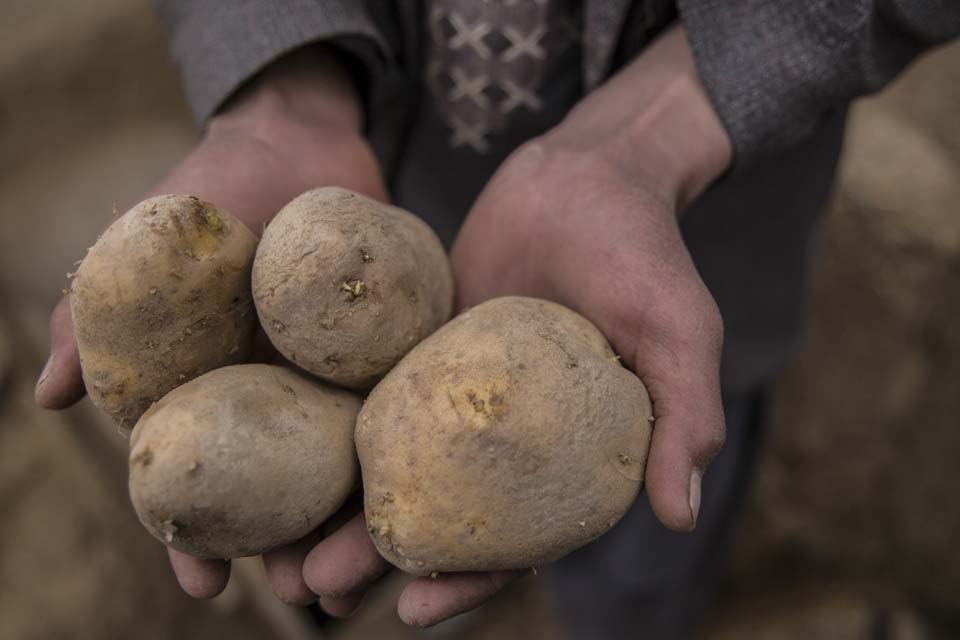 Long-term potato storage helps Afghan villagers survive severe drought and crop loss. 
Photo by Stefanie Glinski for CRS
"We learned how to store some of the seeds from last year's harvest, even though it was little. This year, it's what I'm planting," Tahir explains, showing off some of the seeds: carrots, potatoes, wheat and beans.
"Droughts will come to Afghanistan. They always have. Here in the mountains, the weather is unpredictable. Sometimes we have water shortages, other times floods. It's not easy. The best we can do is to be prepared and that's exactly what we've done, together with CRS."