Savings Groups Fuel Business Growth in Chad
Photo by Jennifer Lazuta / CRS
It's just before 10am at the Koundoul market, some 25km outside of Chad's capital city, N'Djamena, and Claudine Nenodji has nearly sold out of her daily stock of homemade beignets – fried donuts made from bean or millet powder.
"Business has been good lately," she says, handing a few remaining beignets to a young girl who is running late for school.
These beignets are the main source of income for Claudine, a 40-year-old mother of six.
Up until a few years ago, she used to make the beignets using ingredients that she bought each day in small quantities. Her profit was quite low.
Then, in 2021, she joined the 'Hanoune' ('Charity') Savings and Internal Lending Community (SILC) group, which was formed as part of Catholic Relief Services' (CRS) SILC programming in Chad.
This 30-member group meets each week to contribute small amounts of money to the savings and loan funds, giving them access to small, low-interest-rate loans. Now in their second cycle, the group saved more than USD$2,700 last year.
Claudine is able to take out small loans every few months and uses the money to buy the raw ingredients – bean and millet powder and oil – in bulk, which lowers her input costs.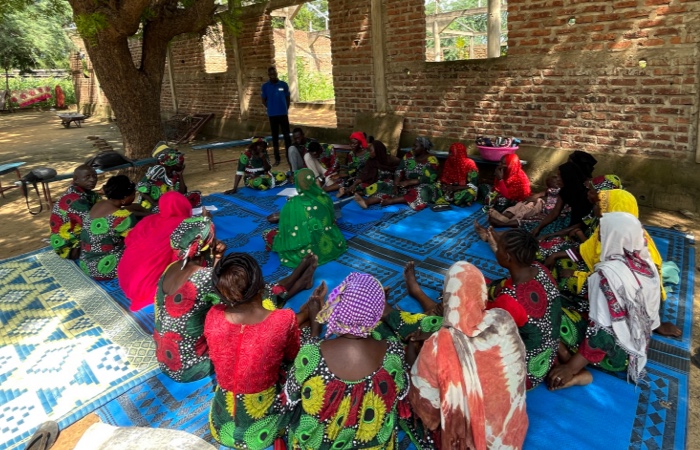 "Before, I used to sell just enough to live," she said. "I barely made any profit because the millet powder was expensive in small quantities. But now, I can buy it in large quantities. It is cheaper and I still sell my beignets for the same price, so the profit is higher. I can also make more beignets on market days. I use this money to care for my family and pay school fees."
Claudine, who has dreamed of becoming a seamstress since she was a young girl, is now also saving up money to pay the tuition for a trade school.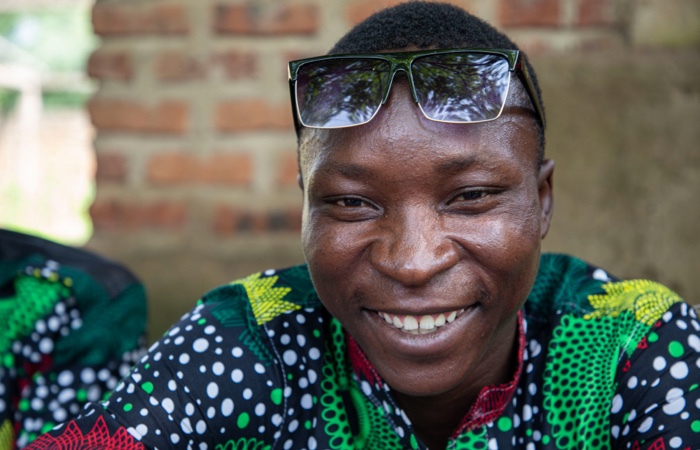 The treasurer of her group, Roger Ngardigium, who is a fisherman, says that before CRS came to his village, he had never heard of SILC groups. But he is so grateful to be a part of one.
"The idea was interesting to me and the group is working really well," he says. "I use my loans to buy fishing line, so that I can catch more fish. With the extra money, I am able to feed my family and also repair my fishing boat. I don't need access to a bank loan because of this group. The banks really are not easy for lowly fishermen like me. But thanks to SILC, my life is slowly improving."
---
The CRS Savings and Internal Lending Communities (SILC) and Social Cohesion (SC) project aims to increase the economic resources and social cohesion of communities affected by poverty and conflict in Chad. CRS has been working with local Caritas partners in Chad since 2010 to implement the SILC methodology and added a complementary social cohesion component in 2017 to increase solidarity in conflict-affected communities. Funded by CRS, the project now works in four dioceses – N'Djamena, Gore, Doba, and Lai.