Saving Lives, Changing Lives in Zimbabwe
Photo by Dooshima Tsee/CRS
Two years ago, someone saw in Francine Tawanda* not what she did, but what she needed. What she did wasn't good. But she was unaware of other options. What she needed wasn't much. But what she received transformed her world and Francine along with it.
At 22 years old, Francine felt like her life was over. She had just been arrested. She knew she was going to jail, and she felt all her options for turning her life around had disappeared.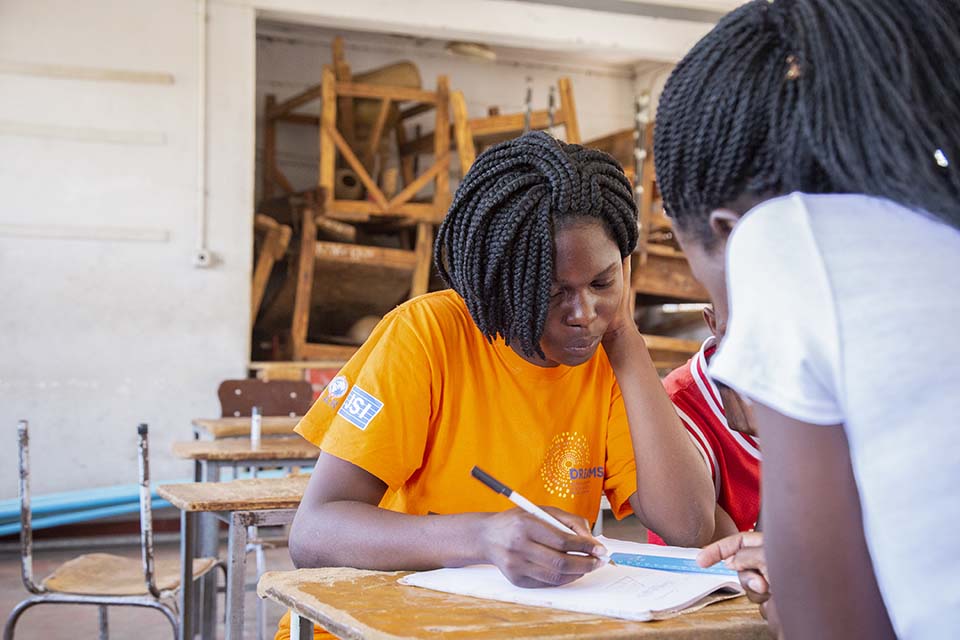 Francine Tawanda, 24 years old, studying for her exams in Gweru, Zimbabwe.
Photo by Dooshima Tsee/CRS
She dropped out of school when she was 13 years old after her father died. Her mother was ill with HIV and could not provide for her. The stigma and discrimination linked to HIV weighed on her, but it was not her only burden..
"My mom could not afford the bus fare for me to go to school, let alone the school fees," Francine says. "I was left on my own a lot, so I just roamed about with other children on the street." A lot of people in the community would not talk to Francine or let their children play with her because they knew her mom was HIV positive.
Then, she got involved with a bad crowd, taking drugs and turning to prostitution to pay for her survival. It was during this time that her daughter was born. Through all of this, Francine had a burning desire to learn and dreamed of returning to school. When she was lucid, she would pick up any books or newspapers she found and read them.
Second chance
Then she was arrested and served a six-month sentence. Fortunately, when she got out Catholic Relief Services was there to help. Through a partnership program with the U.S. Agency for International Development, the CRS Pathways project helped Francine go back to school.
In 2003, USAID launched the President's Emergency Plan for AIDS Relief, or PEPFAR, to address the global HIVcrisis. CRS was a lead partner in the effort. Then, in 2014, PEPFAR announced a new partnership program, DREAMS, to help girls who are vulnerable to HIV become "Determined, Resilient, Empowered, AIDS-free, Mentored, and Safe." Today, because of the DREAMS partnership, the CRS Pathways project can give adolescent girls and young women like Francine a second chance.
With education subsidies that cover school and exam fees and even school supplies—paid directly to the school—Francine is assured she will be able to finish high school. Helping young girls like Francine stay in school reduces the risk that they or their children will get HIV. This reduces the impact the disease has on families and controls the spread of the disease in communities.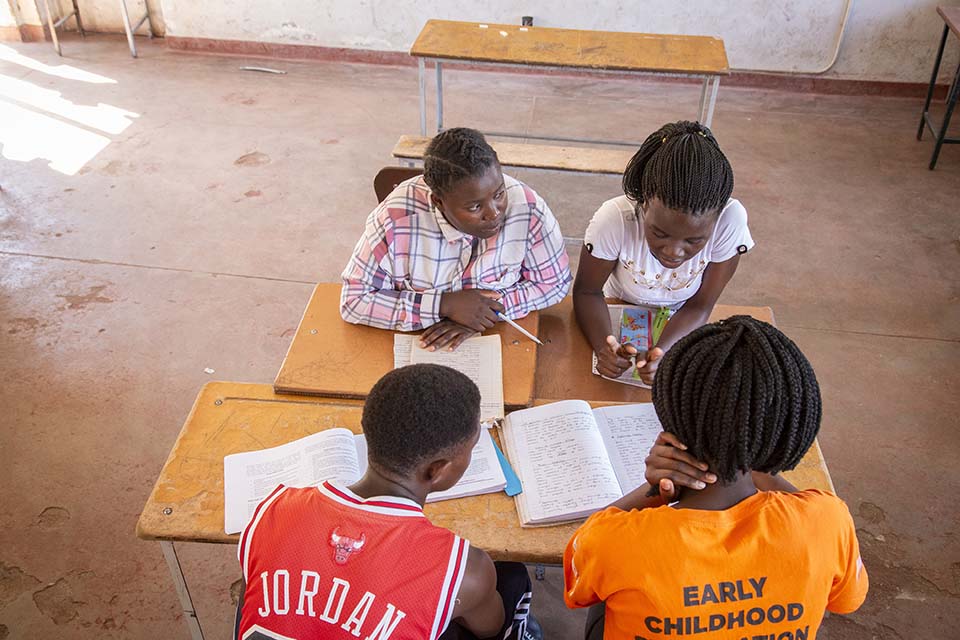 Francine is now a peer educator with the DREAMS project.
Photo by Dooshima Tsee/CRS
"Education is very important because if I had that before, maybe I wouldn't have made the wrong choices that I did. Young women are being abused out there because they have no knowledge," Francine says.
"When I decided to stop living on the street, it was difficult. But the counseling I received helps me know how to cope. I keep busy. I read my books and I earn a little money from braiding hair," Francine says.
Becoming a role model
Francine is now a peer educator with DREAMS, helping other young women learn they have options too. She has even become a role model for many who feel as though she understands them. She helps them talk through issues they struggle with and tells them how the decisions they make have consequences.
"I talk to the young girls I meet about life. I tell them it is never too late to start again. For instance, now I am in school with people who are 16 years old, though I am 24. I have been through a lot. I have been to jail. I have been involved in prostitution. I have abused drugs. But now I am clean, and some young girls even want to be like me," she says.
Today, Francine has dreams and aspirations for the future. She hopes for things that she once thought were beyond her reach.
"I hope to be a social worker when I finish school, because someone helped me. Someone picked me up from the dust, and now I am somebody. So, I really want to also do that for other girls out there." Francine says, adding, "Now I can stand proud. I can hope for a better future for my daughter. I always thought of dreams as being nightmares, but the dreams we are having here, they are sweet dreams."
Through the Pathways project, with support from PEPFAR's DREAMS partnership program, CRS has paid school fees for more than 8,300 teenage girls and young women in Zimbabwe.
*Names have been changed