Refugee Livelihood Support and Solutions in Liberia
Photo by Boakai B. Koilor/CRS
During civil conflict in the Democratic Republic of the Congo, Bijoux Enzenga fled her home after her husband was taken by soldiers. She and her daughters sought refuge in Liberia on the advice of an acquaintance who promised them a better life there. Upon arriving, though, Bijoux quickly realized that she would struggle to make ends meet.
Bijoux was cleaning houses and doing other small jobs when she heard about a program led by Catholic Relief Services that helped refugees from Liberia.  The program, which is funded by the United Nations High Commissioner for Refugees, focused on small business development. Bijoux was hopeful and determined to enroll.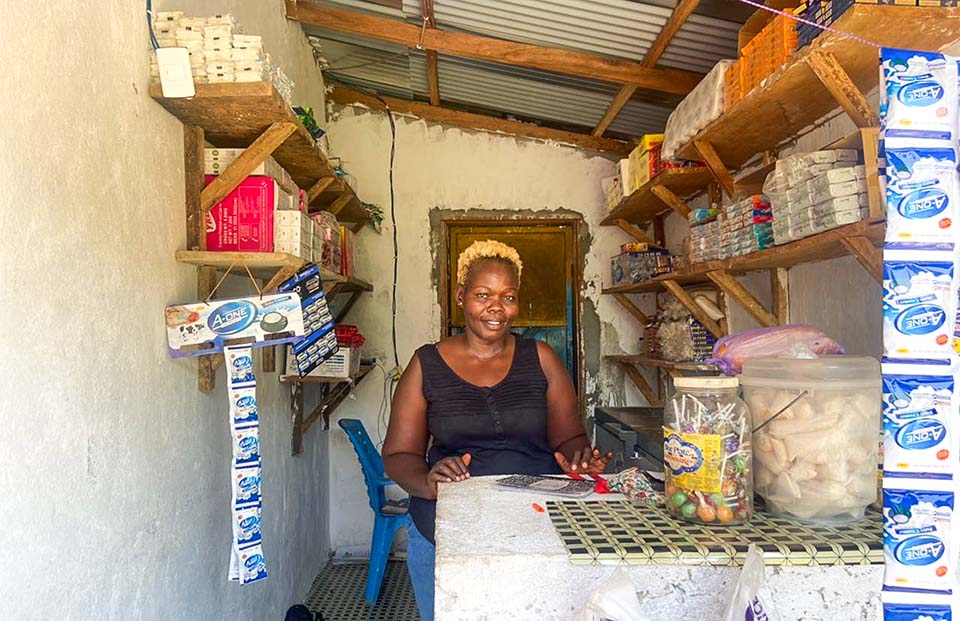 Bijoux Enzenga acquired the skills to establish her own business in Liberia, where she participated in CRS' UNHCR-funded business development program.
Photo by Boakai B. Koilor/CRS


"The program was a blessing that came our way, she says. "I learned a lot through the business skills training."

Through the program, Bijoux received business and life skills training, access to business grants and supportive supervision. This provided her valuable business mentorship and the resources needed to start her own business and regain her independence.

"Through personal coaching, I taught Bijoux how to save and reinvest profit," said Olivia Wilson, CRS Liberia project officer for the program.
With her new business skills and financial assistance from the business grant, she launched her own business. Today, she supports herself and her daughters.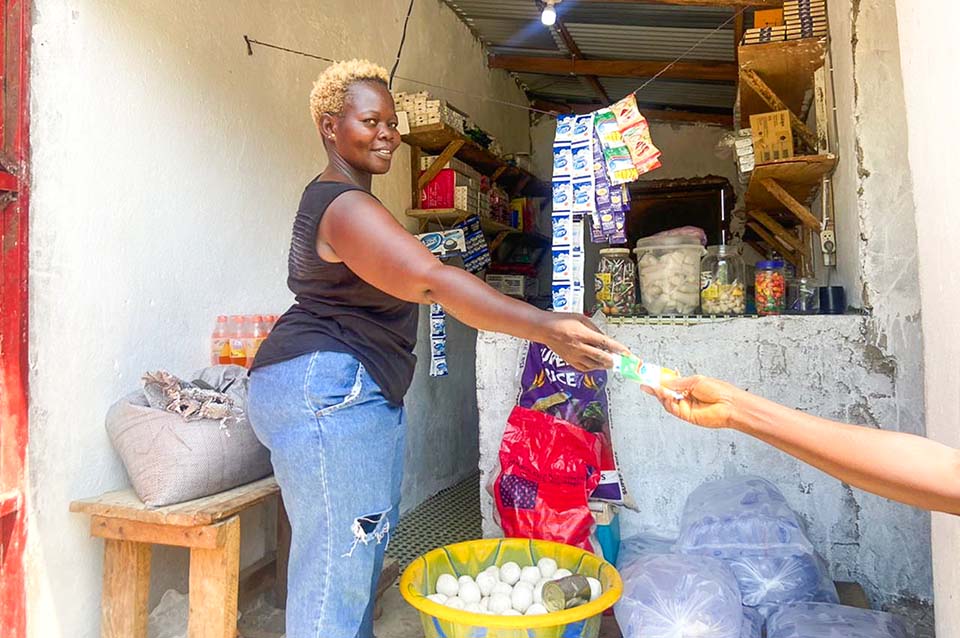 Bijoux Enzenga works in the shop she started after participating in a CRS business development program. The shop helps Bijoux provide for her family.
Photo by Boakai B. Koilor/CRS
"I started the business with the money that was given to us through this program," Bijoux says. "My daughters are now in school. This brings me happiness to hear from the teacher that my daughters are doing well in school."

Approximately 300 participants benefited from the program. However, there are still hundreds of vulnerable refugees, asylum seekers and host community members in need of assistance that could transform their lives.

"Many of our participants' lives have been improving," says Olivia. "There is more to be done for many vulnerable refugees, asylum seekers, and host community members in Liberia."
Bijoux's journey shows how lives can be transformed through support and opportunity.
"I am proud that I can have a shop for myself," she says.