Pope Francis and Climate Change: Nurturing Our Human Roots
Photo by Jennifer Hardy/CRS
"Humanity still has the ability to work together in building our common home," Pope Francis writes in "Laudato Si'," his encyclical on the environment. He challenges us to unite as one human family to find solutions to mitigate climate change.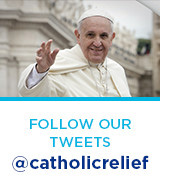 "The urgent challenge to protect our common home includes a concern to bring the whole human family together to seek a sustainable and integral development, for we know that things can change," he writes. 
He is now following up that request with a trip to the United States. Climate change and, more specifically, how it affects the poor will be topics of conversation in many places he visits. One stop will be the World Meeting of Families, a gathering that gives Catholic families the opportunity to pray, learn and celebrate the gift of family.
Addressing climate change, serving the poor and celebrating families are key elements of CRS' work. Last year, we served 85 million people in more than 100 countries. We work in the poorest corners of the world to help communities thrive. The pope's visit reminds us that our roots are in the people we serve.
Message of responsibility
At the U.N. Climate Summit in 2014, Pope Francis told world leaders they had an ethical responsibility to act as a united community. He is expected to continue that theme in an address to the U.N. General Assembly, pushing for faster and effective climate change negotiations ahead of this fall's U.N. Conference on Climate Change in Paris.
In his encyclical, Pope Francis focuses his attention on the poor and on our responsibility to care for the earth. "The warming caused by huge consumption on the part of some rich countries has repercussions on the poorest areas of the world, especially Africa, where a rise in temperature, together with drought, has proved devastating for farming," he writes.
CRS has witnessed these harmful conditions and is responding. We're helping farmers adopt climate-smart agricultural approaches so they can continue to grow food as rainfall patterns and temperatures fluctuate. These approaches include crop diversification and soil management.
'I Am Climate Change'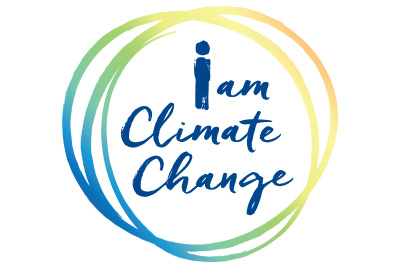 In New York, Pope Francis will visit a Catholic school in East Harlem. His message will be simple: Young people are an important part of our society, and what we do today will affect them in the future.
We too see the potential and power of young people—and their ability to impact the environment. So while we help communities in developing countries adapt to climate change, we also work with colleges and universities across the United States to educate students about its effects. On campuses, students are rallying, writing and advocating for change with elected leaders. They are standing in solidarity with people in developing countries.
One human family
After many stops along the way for prayer and fellowship with Catholics and non-Catholics, Pope Francis will end his trip in Philadelphia.
He will attend the World Meeting of Families, stressing community and support, ideals at the very heart of CRS' work. Although individual families differ, we are all one human family deeply rooted on one Earth.  Caring for our planet—and each other—is essential for survival.
While Pope Francis' encyclical challenges us to do more—daily—to protect our environment, his words also bring hope:
"Human beings are capable of doing the worst, but are also able to rise above themselves, choosing again what is good, and making a new start, despite their mental and social conditioning."
Read more about our work addressing climate change, and stand in solidarity with the people we are privileged to serve.
MORE RESOURCES:
Learn: Get more information about Pope Francis' visit to the U.S.
Act: Download the Pope Prayer Book.
Learn: Read Laudato Si'
Learn: Explore Pope Francis' Encyclical on the Environment.
Learn: Find out what World Meeting of Families means to your family.
Act: Pack meals for the hungry with CRS' Helping Hands program.
Video: CST 101: Care for God's Creation
Learn: Find out more about  CRS' work with the environment.
Act: Make a difference with CRS' I Am Climate Change campaign.
Advocate: Follow Pope Francis' call to take action on climate change.
Learn: CRS President Carolyn Woo Remarks on Pope Francis' Encyclical
Learn: Find out how CRS is serving those most in need during the Syrian refugee crisis.
Act: European Refugee Crisis: 7 Things You Can Do to Help
Learn: Refugee Crisis: Delivering Aid, Experience, Commitment
Learn: Get the latest headlines from our Media Center.