Nicaraguan Youth Builds Beekeeping Career
Photo by Katlyn Holland/CRS
It is a hot day—over 90 degrees—in Somoto, Nicaragua, when Rusbel Huetes pulls on her mesh and rubber beekeeping suit. Her slight frame and soft-spoken manner make her seem like an unlikely candidate for a job which requires heavy lifting and walking long distances under the baking sun of the Dry Corridor.
"My father came home one day and told me that he had enrolled me in a beekeeping course," Rusbel reminisces, stoking a small fire in the smoker she will use to keep the bees from stinging her as she tends the hives. "At the time, I felt a little annoyed and asked him why he makes decisions for us."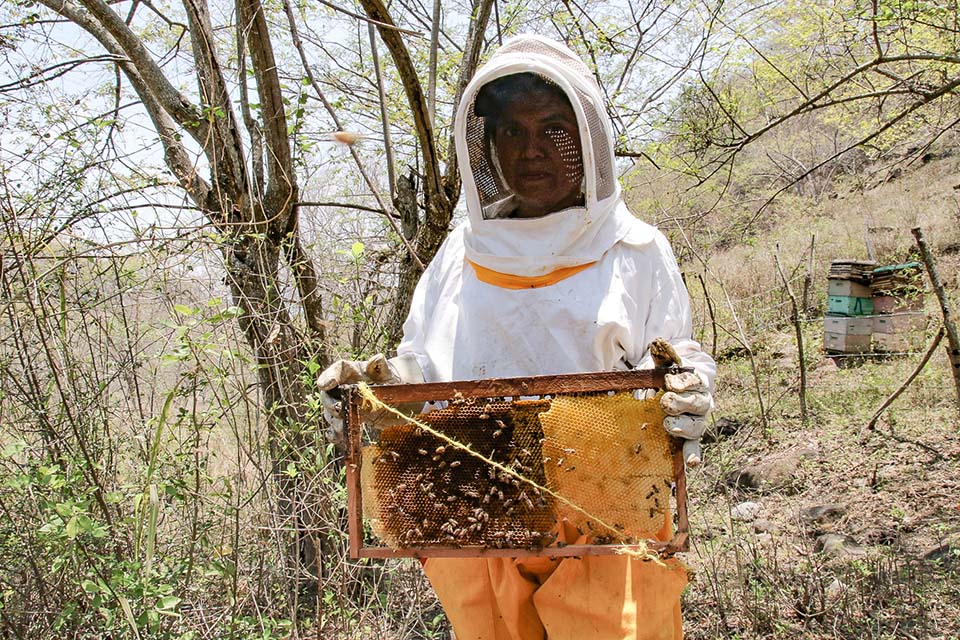 YouthBuild graduate Rusbel Huetes tends to her beehives in Somoto, Nicaragua.
Photo by Katlyn Holland/CRS
Rusbel worried that beekeeping was dangerous and seen as a job traditionally filled by men.
"Whenever they came to a community and said, 'Such a course is coming,' women always looked for courses that were more about cooking and men, beekeeping," she says.
The beekeeping course Rusbel's father enrolled her in was part of the ongoing YouthBuild program provided by Catholic Relief Services. Despite her initial trepidation, she could see that the course was a good opportunity.
One of four sisters, Rusbel knew that her family's resources were stretched thin. Her father was out of work. Passing the time helping her mother with the housework, she dreamt of being able to study and start a career of her own. It was a dream that seemed out of reach to many rural youth in Rusbel's community.
"Many people in the cities have the opportunity to study," Rusbel says, "but in the rural communities it is rare." Before programs like YouthBuild became available, migration was very common in Somoto, which is just a stone's throw from the Honduran border.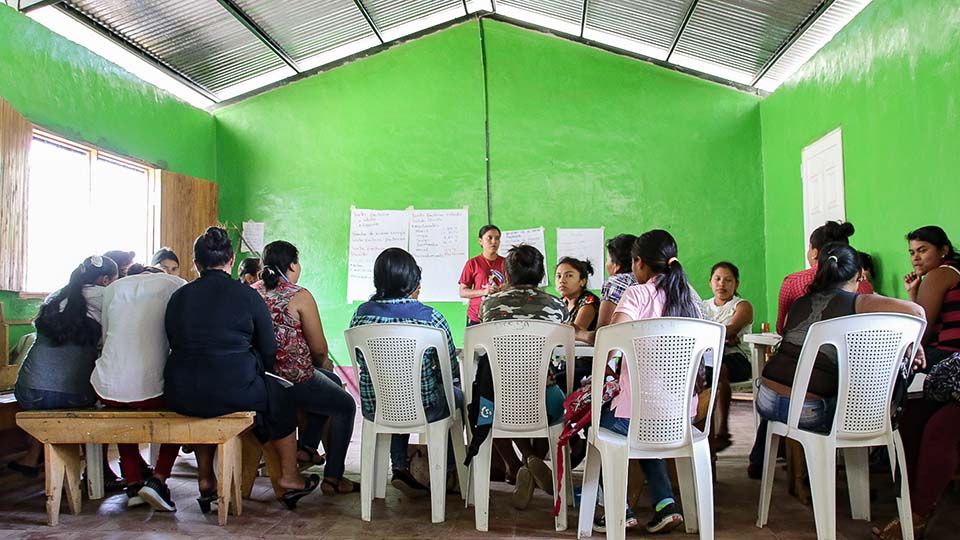 YouthBuild graduate Rusbel Huetes teaches a group of women about beekeeping in Somoto, Nicaragua.
Photo by Katlyn Holland/CRS
Rusbel said that in the past, many young people would leave their community in search of employment and a better life. Today, this has changed as youth growing up in Somoto witness the success of YouthBuild graduates and see new potential in their hometowns. The program "gives us the opportunity to study, to work and to innovate through our businesses," she explains.
Embracing the opportunity to pursue a solid career without leaving her home and family behind, Rusbel started the course. Her first experience in the apiary changed her views on beekeeping.
"I felt that love for bees," she says, "especially when our facilitator, Juan Alberto, told us we are not destroying the environment with beekeeping, but rather we are helping with many of the things we know humanity has destroyed and contaminated."
Throughout the course, Rusbel continued to learn about the important role that bees play in protecting our environment. She also learned business and life skills as a part of the YouthBuild curriculum, which is designed to provide youth with all the tools they need to succeed in the workforce.
"That helped me a lot as a woman because it was a way for me to feel confident, I started to feel confident in myself and that I could achieve many of the goals I set for myself," she says.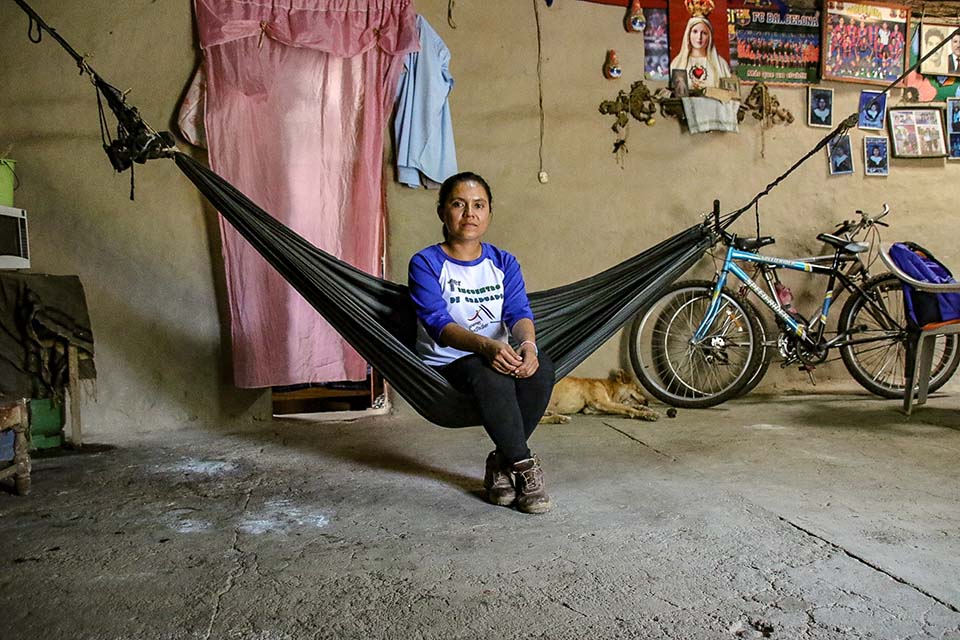 YouthBuild graduate Rusbel Huetes at her home in Somoto, Nicaragua.
Photo by Katlyn Holland/CRS
Rusbel has proved that with the right training, hard work and faith, women can thrive in this male-dominated field. During the course, she wrote and defended a business plan. Her defense was successful, and she was granted the seed money to purchase 10 beehives. Those hives proved to be very profitable.
Not only did Rusbel produce honey, she made and sold pollen, wax, and propolis products to diversify her income. Rusbel now has 20 active hives and is currently working to trap her 21st.
"If today I have 20 beehives, in the future I plan to have 50 beehives—and God will allow me to have them because everything can be done with God's help," she says. Watching Rusbel work, her passion for her craft is obvious. Paying no mind to the immense heat, she glides fluidly from hive to hive gingerly lifting the lids to inspect the buzzing colonies.
She laughs when she recalls the reaction of her family. "My sisters would come by and say, 'The bees have won you' or 'Those insects have bewitched you,'" she says. Now, Rusbel is working to help other women in the region to build their confidence and gain financial independence and security through beekeeping.
"In Uniles and La Carbonera, which are the communities in which I teach, I always say to women, 'Let's work like bees that are very organized, very united,'" she says.