Hurricane Matthew's Path of Destruction in Haiti
Photo by Marie Arago for Catholic Relief Services
The devastation caused by Hurricane Matthew is becoming more clear as officials and aid workers reach remote areas. As many as 900 people have died and thousands of homes have been destroyed.
In Roche a Bateau, a small beach town on Haiti's southwestern coast, CRS teams are distributing critically needed bottled water and food to 250 families.
"Everyone we talked to lost their house," says CRS' Robyn Fieser, who traveled with an emergency team to the area on October 9, five days after the hurricane. "People are stunned and dazed, and someone told me, 'I don't even recognize where I am.'"
What follows are scenes from the immediate aftermath of the hurricane and CRS' initial response.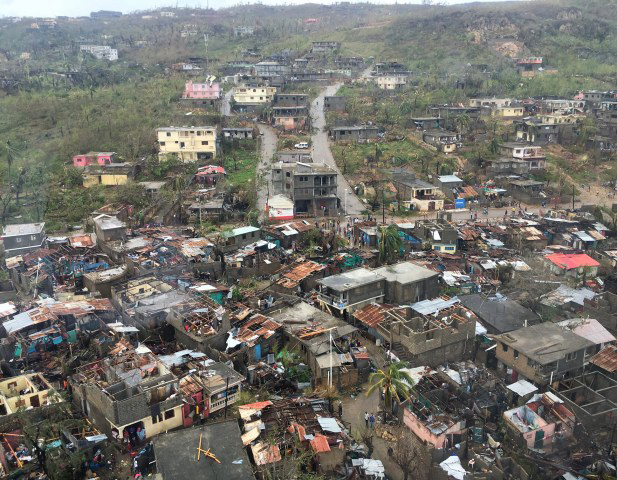 Scenes of destruction in Jeremie. Hurricane Matthew slammed into Haiti on October 4, 2016, with sustained winds of 145 mph, killing hundreds of people and destroying or damaging a large number of homes. Photo courtesy of Caritas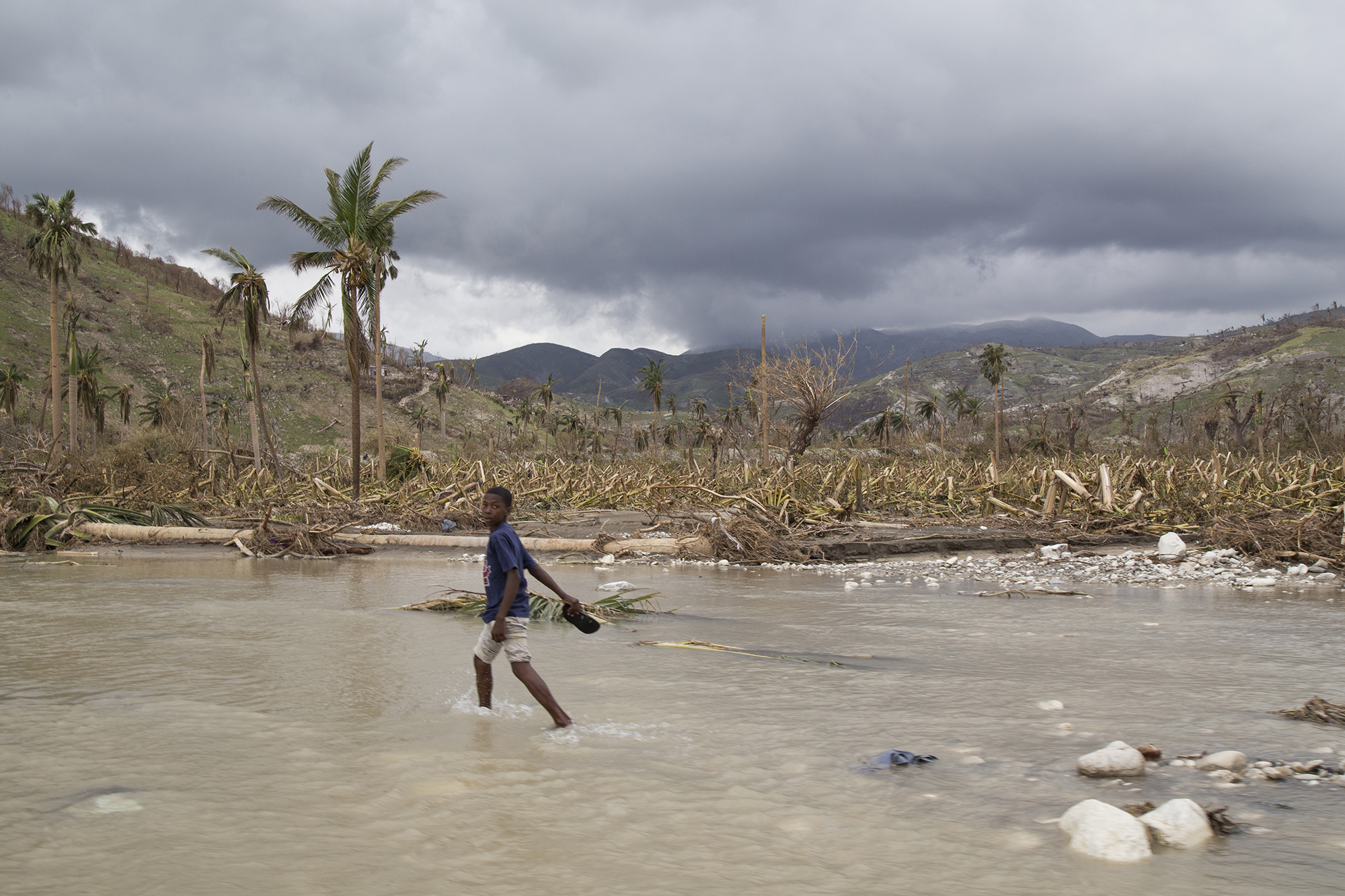 A boy walks through an area flooded by Hurricane Matthew on the southwestern coast of Haiti near the town of Port Salut. Trees in the surrounding landscape were stripped and largely flattened. Photo by Marie Arago for CRS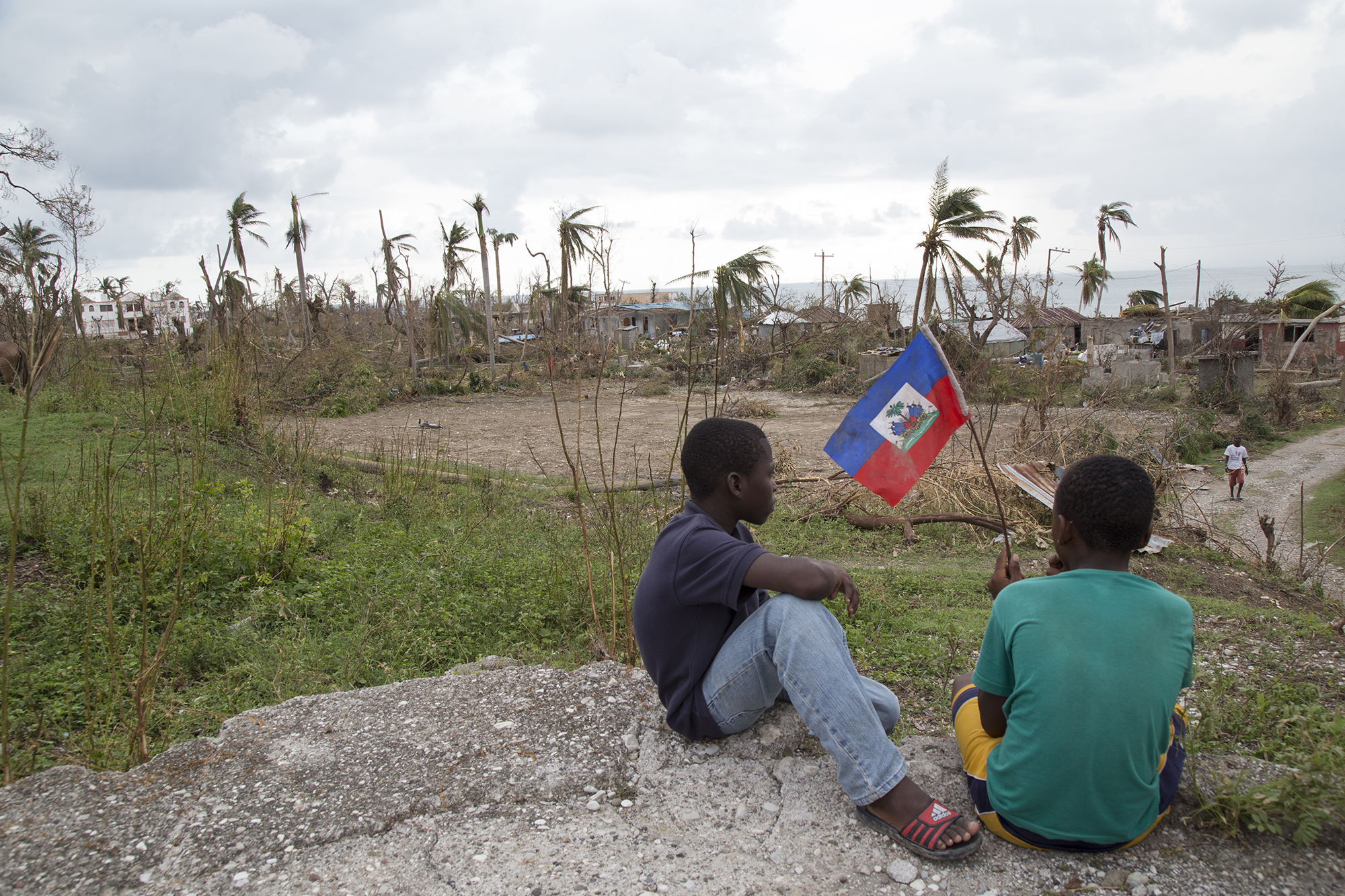 In Roche Bateau, two boys who lost their homes keep the Haitian colors flying. Very few homes remain standing in their town, roughly 30 miles south of where the hurricane's eye passed. Photo by Marie Arago for CRS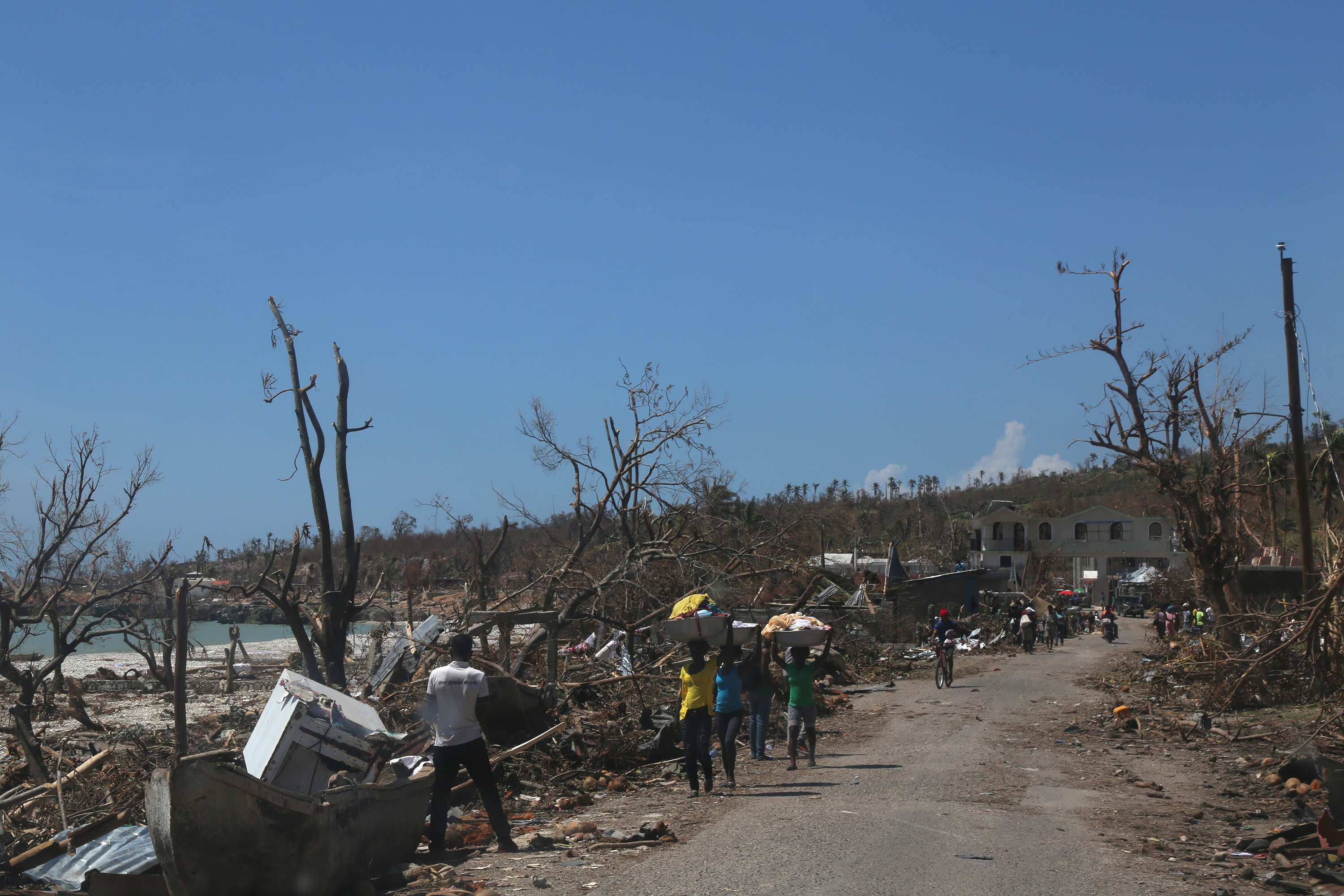 On this road in Port Salut, calm water and blue skies contrast with the felled trees, homes and buildings in Matthew's path of destruction. Photo by Marie Arago for CRS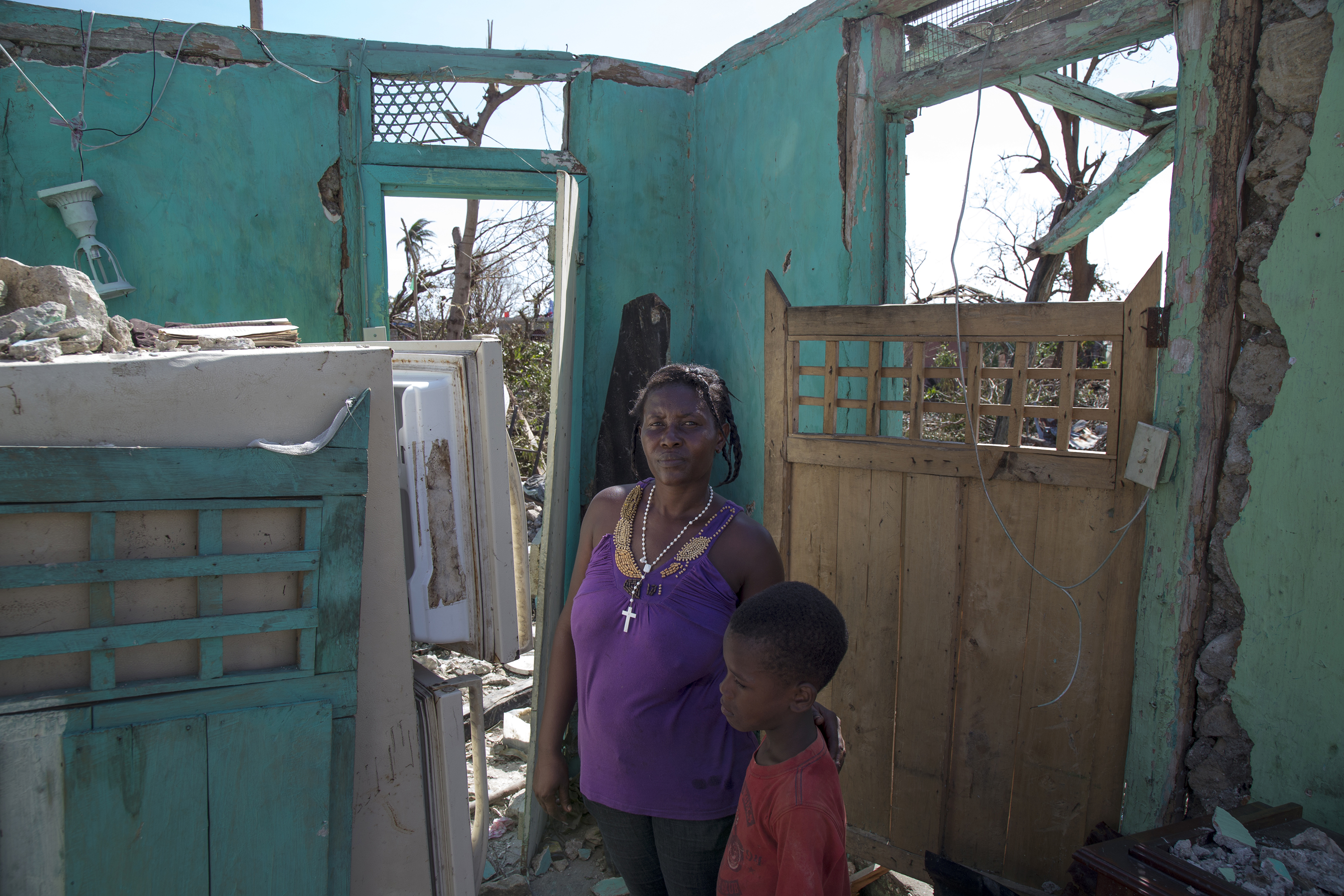 Gerda Milien stands with her son, Waldler Rochlen, in what remains of her home in Roche Bateau. Photo by Marie Arago for CRS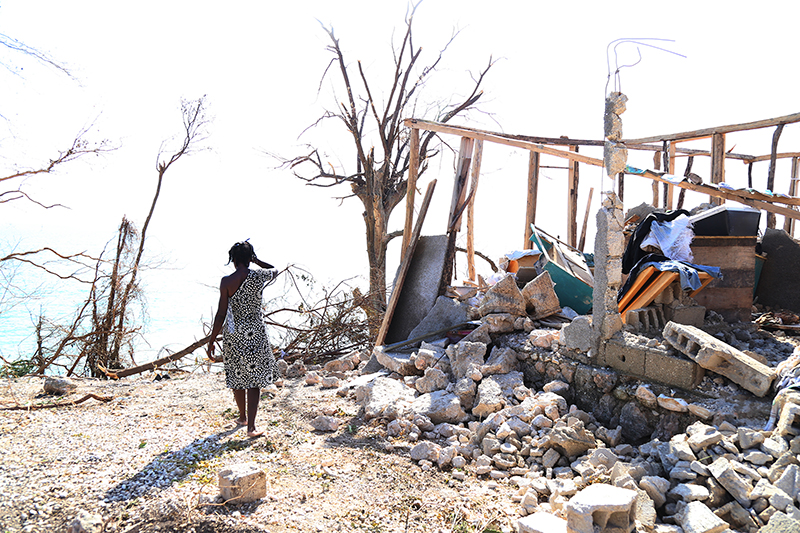 Not even cinder block homes were spared Matthew's destructive force. Mikai Edward stands next to the ruins of her home, which sheltered seven other family members. Photo by Marie Arago for CRS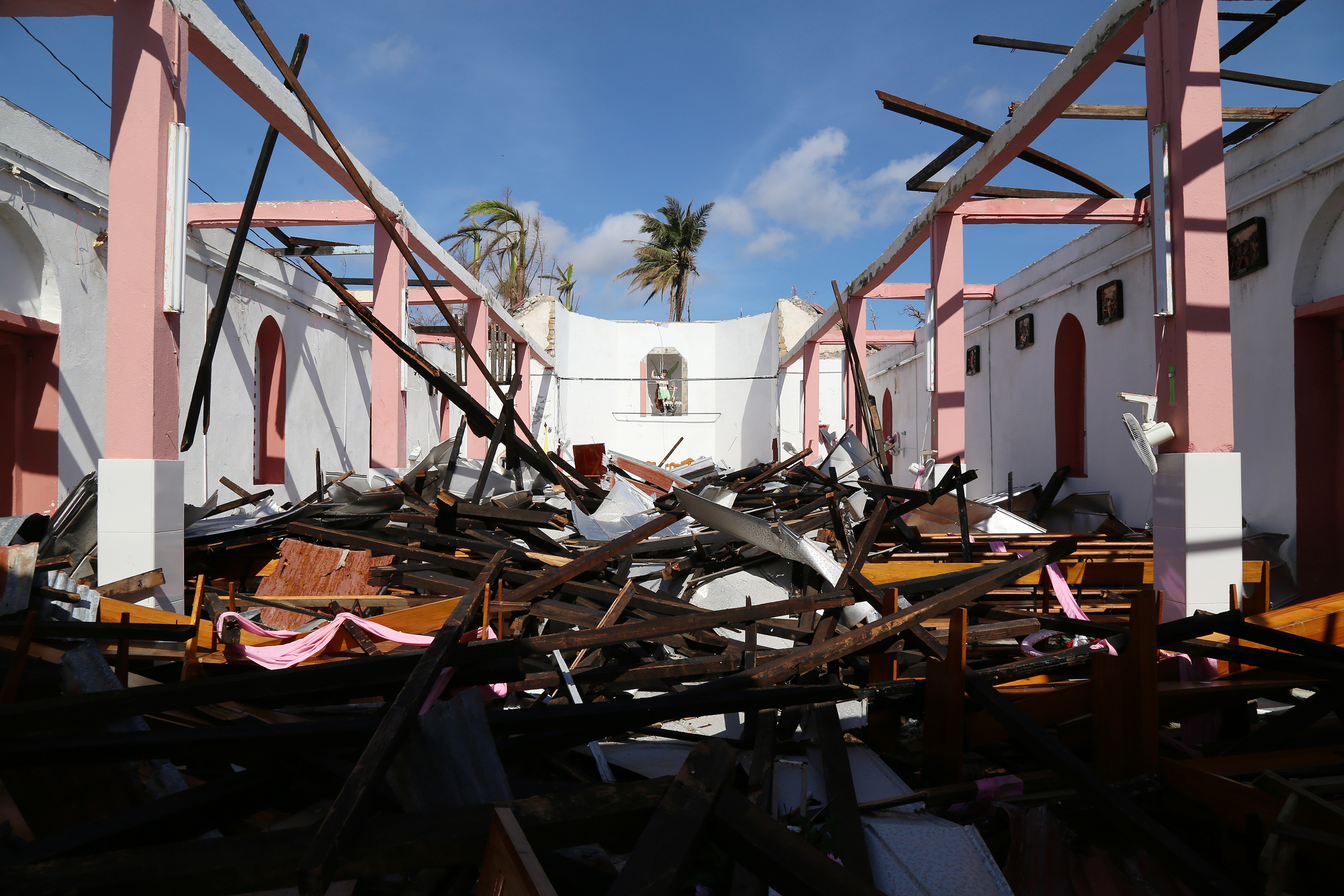 Only 19 homes remain in Roche Bateau. The Catholic church was also destroyed, leaving residents without a refuge for shelter and support. Photo by Marie Arago for CRS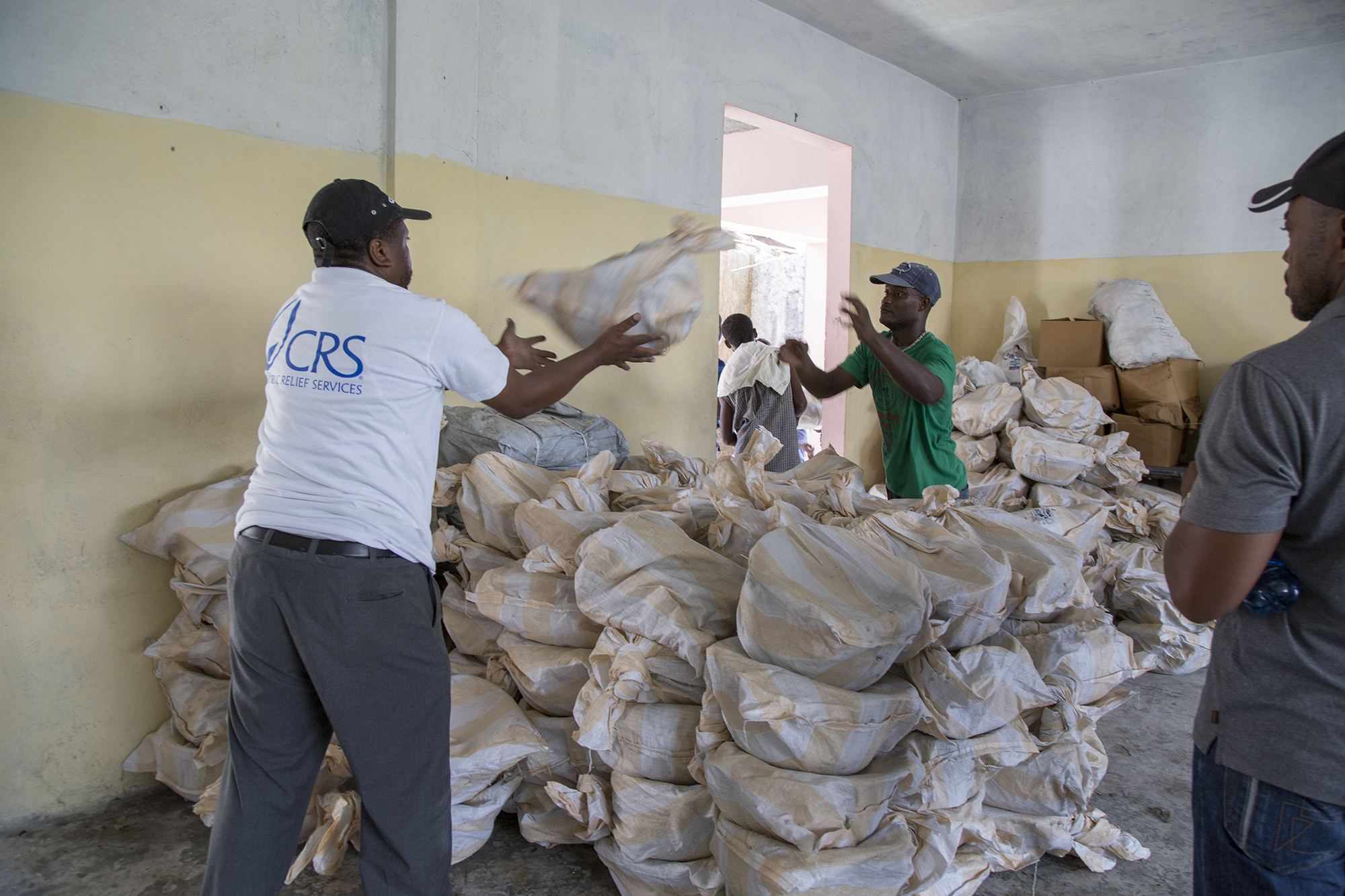 Despite serious damage to church buildings, Haiti's parishes are actively responding to the storm. CRS employees use a church dispensary in Port Salut as a hub for emergency supply distributions. Photo by Marie Arago for CRS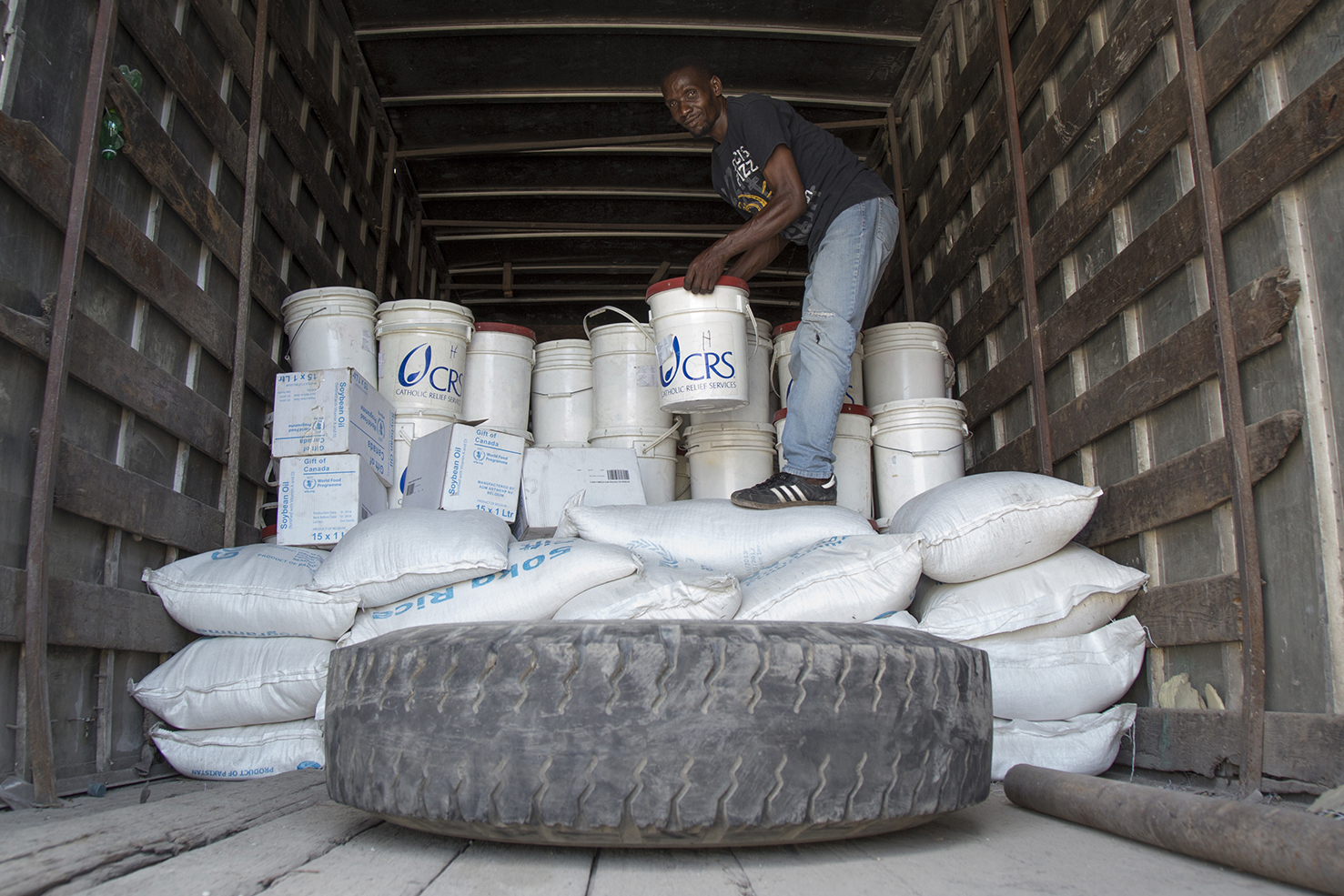 A CRS driver loads a truck with supplies for distribution to survivors of Hurricane Matthew at our office in Les Cayes. Photo by Marie Arago for CRS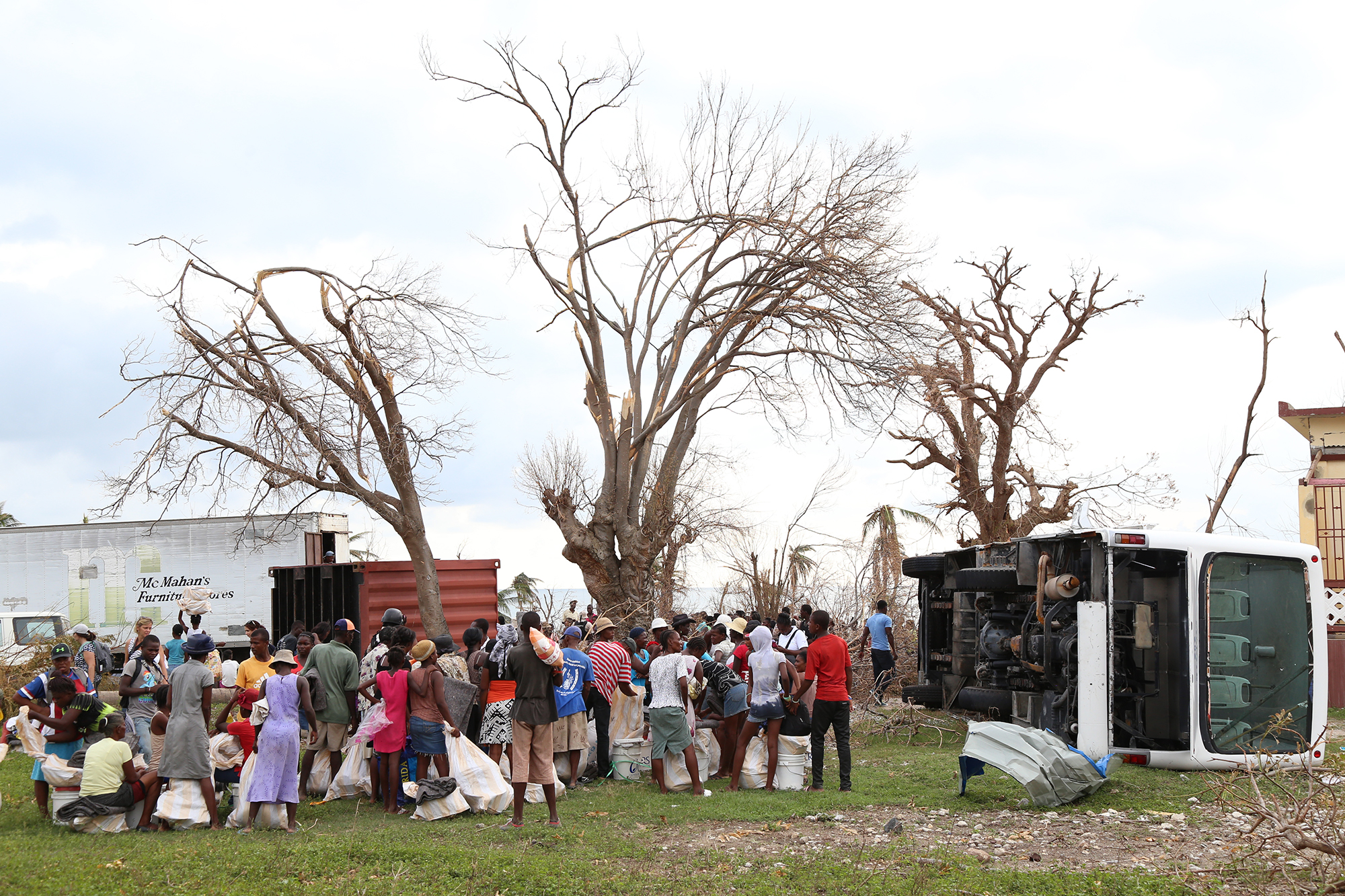 A CRS distribution of food, blankets, hygiene kits, cooking pots, and tarps and ropes for shelter, at the home of the priest in Roche Bateau. Photo by Marie Arago for CRS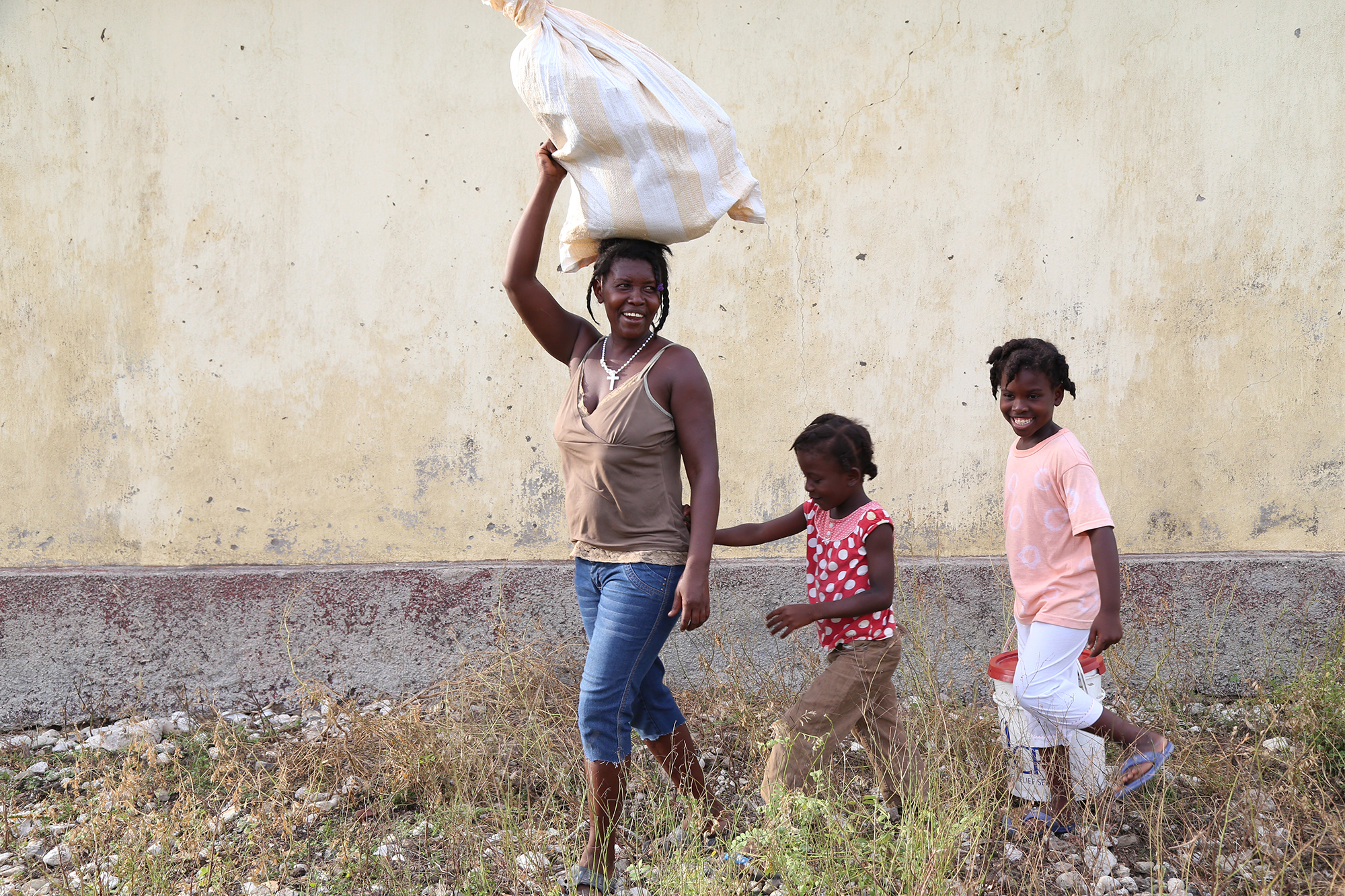 Gerda Milien returns home with two of her children after receiving supplies at the CRS distribution. Photo by Marie Arago for CRS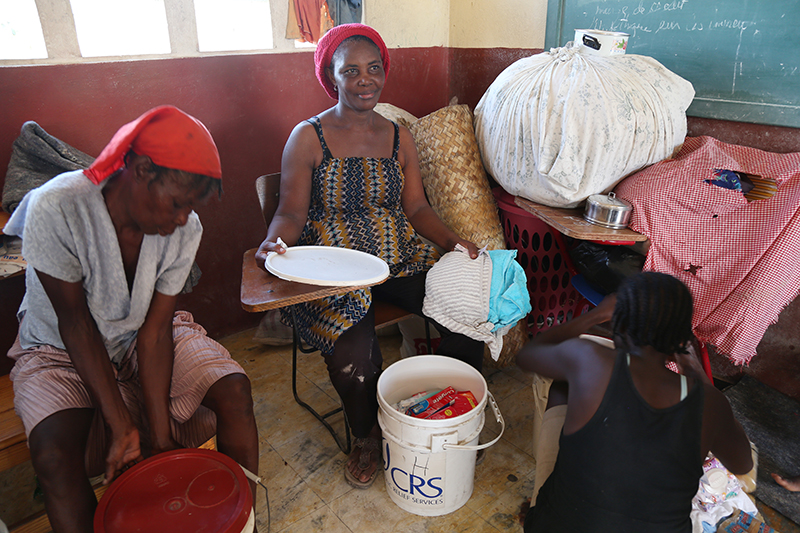 Fadette Joseph stays at a temporary shelter in Les Cayes where she was moved before Hurricane Matthew destroyed her home. She sorts through her hygiene kit distributed by CRS, which included diapers, towels, toothpaste and toothbrushes. Photo by Marie Arago for CRS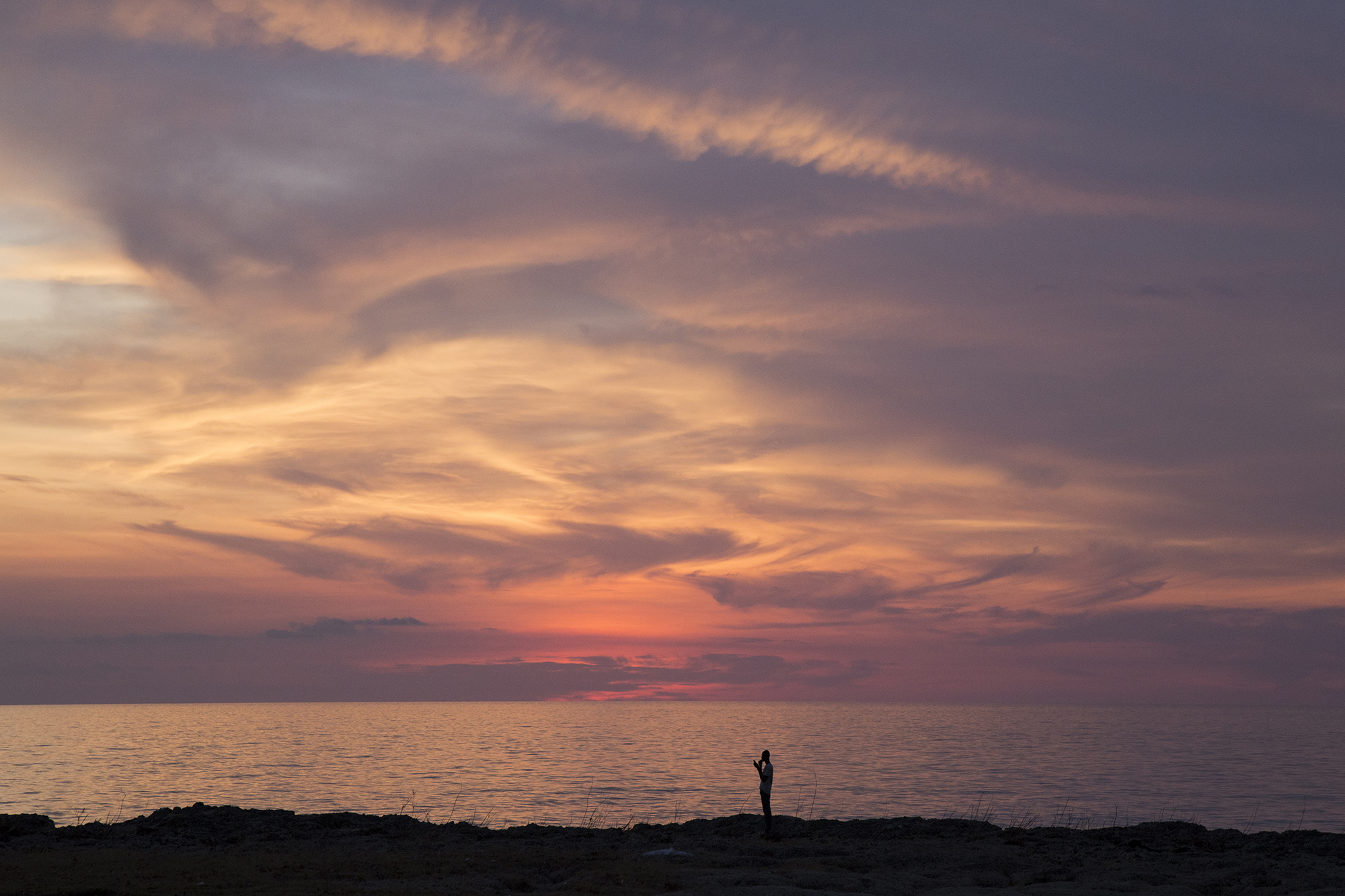 The calm after the storm belies the task ahead for many of the residents of Haiti's southern peninsula—a daily struggle for survival and recovery. Photo by Marie Arago for CRS