When a girl has to walk seven miles a day to fetch water, she faces a tough choice: go without school or go without water.
In 45 developing countries, women and girls bear the primary responsibility for water collection in the vast majority of households. Every day, in fact, women and children spend about 200 million hours hauling water from far-away sources for drinking, bathing and cooking.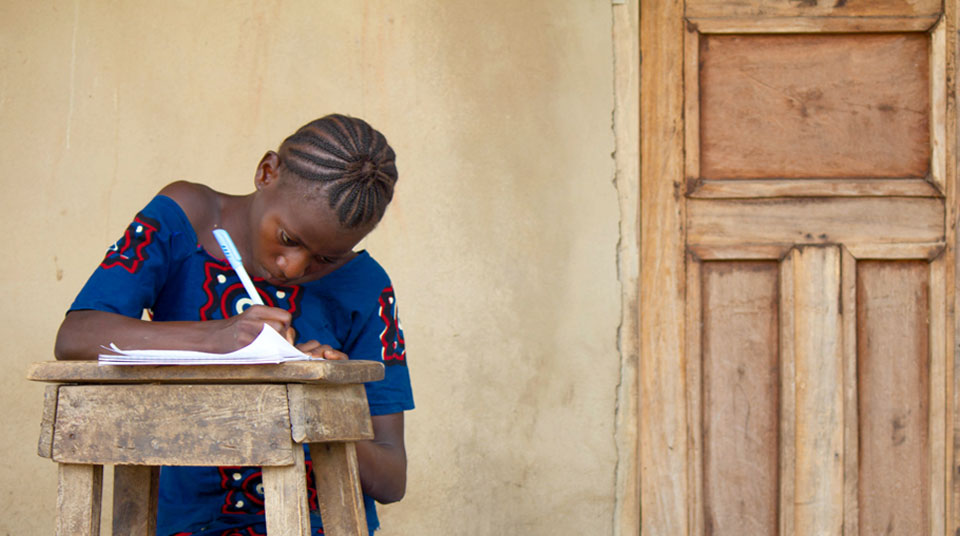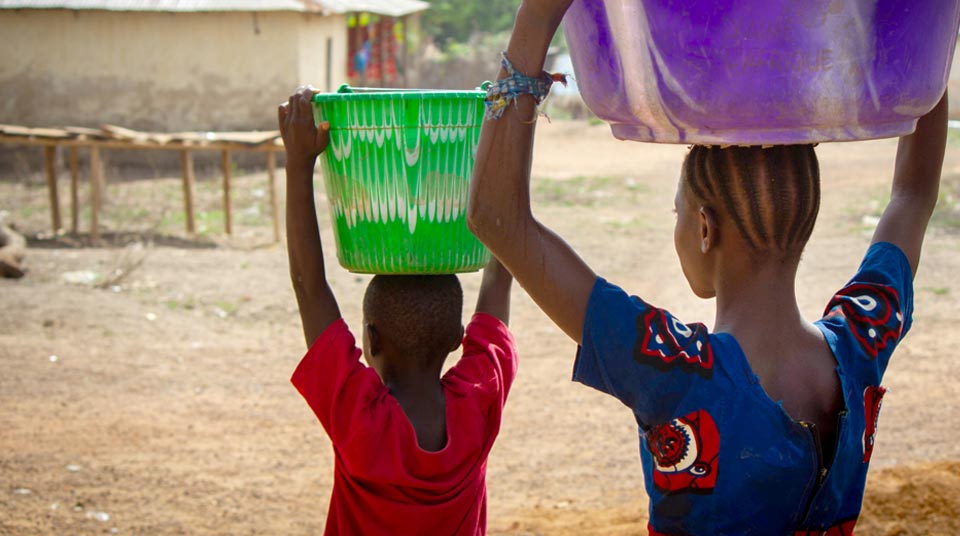 CRS water projects like the one at the Goradji school in Burkina Faso free children from the burden of drawing and transporting water. Children can spend time learning and playing—and women are empowered to grow vegetables, earn income and spend more time with their families.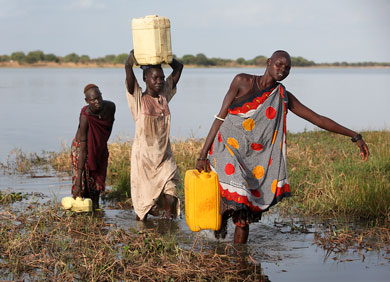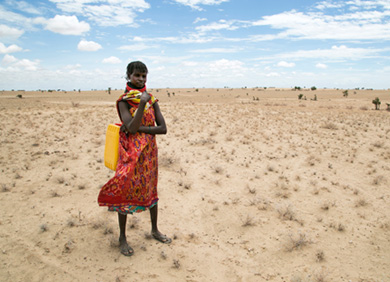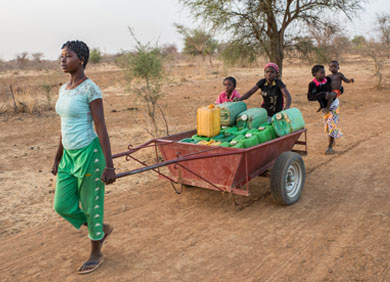 Put humanity first with water.
In Bolivia, a lake and a glacier disappear. To survive, thousands of people have to change how they live.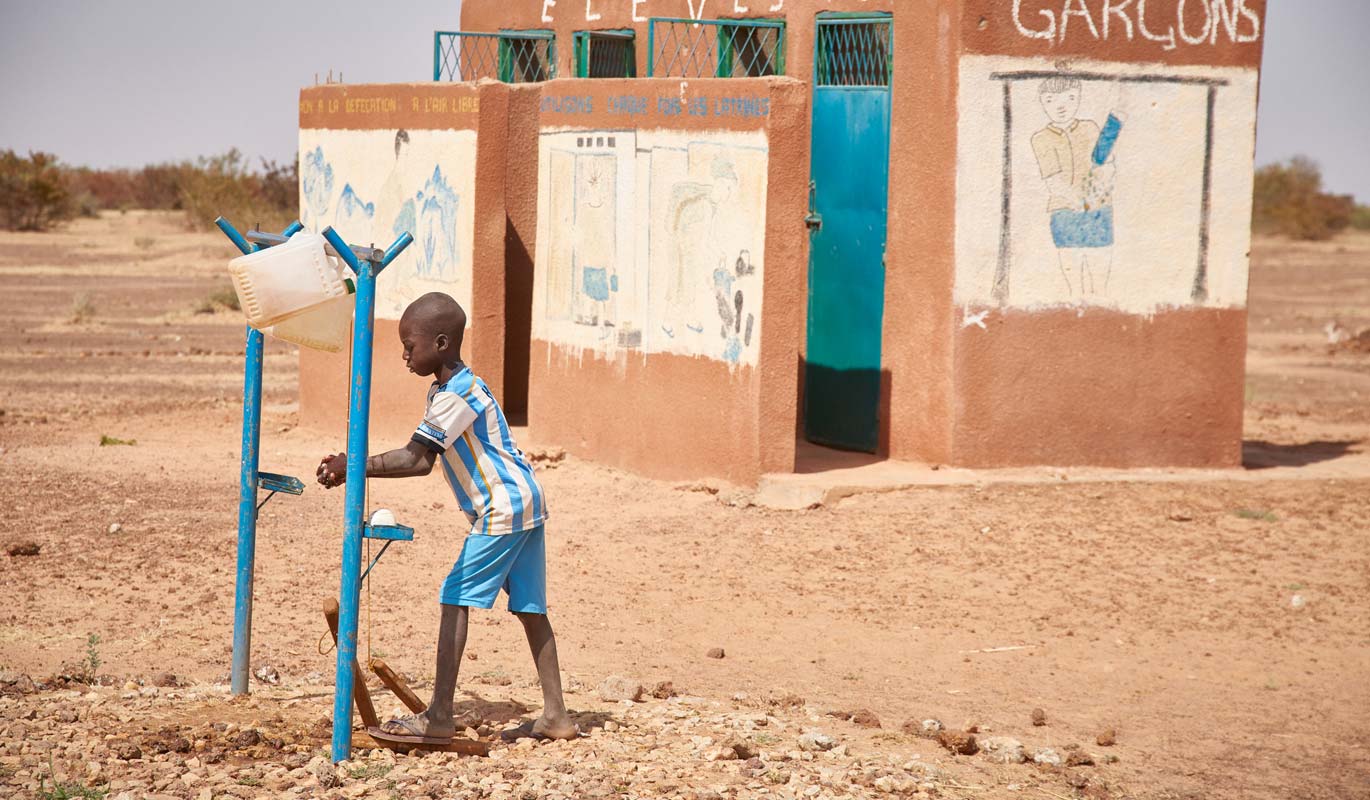 Washing hands: one of the simplest, most effective ways to save lives.
One in ten child deaths are due to illness from poor sanitation or unsafe water. That's more than AIDS, measles and malaria combined. And one third of the world's population does not have access to a latrine. Our WASH (Water Sanitation and Hygiene) program promotes hand-washing, bores wells, and introduces the first latrines many villages have ever known.
"If you don't wash your hands, you can get a stomach ache,"
– 4-year old Farhiya instructs fellow residents of a Somali refugee camp.
In crowded refugee camps, funding from Caritas International helps CRS build bathroom and handwashing facilities and train residents to teach new hygiene habits to both adults and children. In the chaotic aftermath of disasters like typhoons and earthquakes, CRS partners with Caritas to construct shelters and toilets as well as distribute emergency water treatment and hygiene kits.
How a $7 invention is changing lives in Ethiopia.
The story of the Arbor Loo, an inexpensive innovation that improves sanitation and enriches soil for fruitful harvests.
Put humanity first with water.