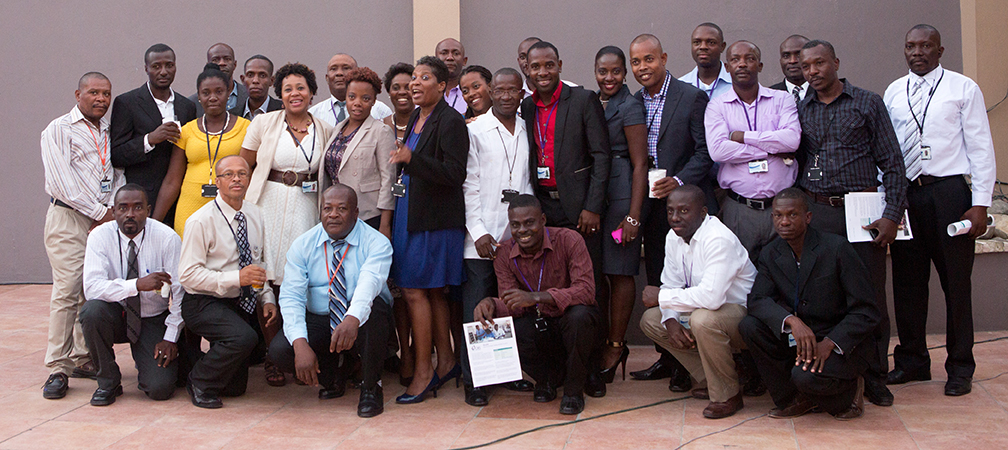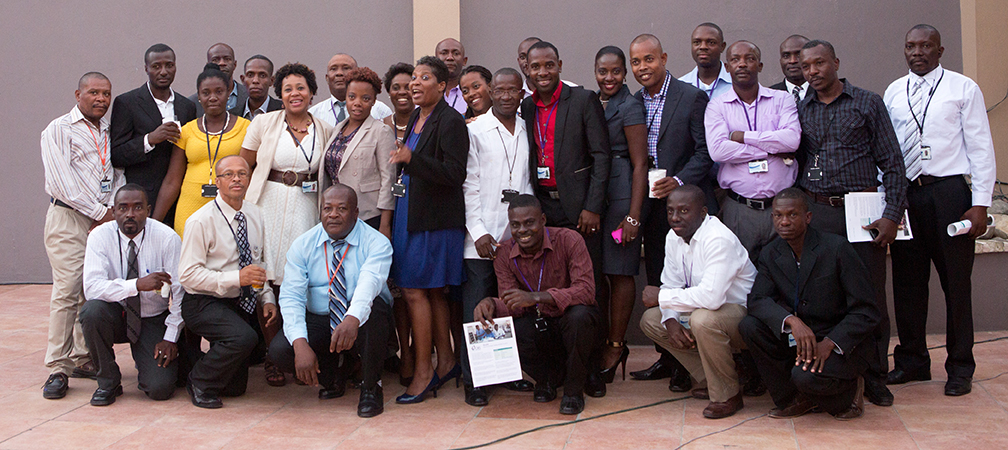 Haiti Relief: What You Help Make Possible
Allison Shelley for CRS
Help Support Our Emergency Response >
---
Thanks to the overwhelming generosity of supporters in the United States, Catholic Relief Services can ensure that help reaches those who need it most. As part of a plan that will span 5 years and beyond, CRS will spend more than $211 million to help the people of Haiti recover from their catastrophic loss.
CRS has received $211 million for Haiti relief and rebuilding. Of this, $133 million came from private donors, including $50 million received from special collections for Haiti in Catholic dioceses across the United States.
Breakdown of CRS Haiti Relief Spending

Activity

 

Inception-to-Date Expenses
(as of June 30, 2018)

Emergency Response*
 
$29,305,557
 
Health and Support to Hospitals
 
$39,355,315
 
Food Security and Livelihoods
 
$53,114,211
 
Shelter
 
$36,283,445
 
Water and Sanitation
 
$24,735,119
 
Education and Child Protection
 
$9,952,206
 
Church Partnership
 
$6,102,575
 
Supporting Services
 
$13,180,689
 
Total Earthquake Response
 
$212,029,117
 
---
These are preliminary numbers which have not been audited.
** Emergency Response includes expenditures in a number of sectors from the first days of the response.
Highlights of CRS work during the Haiti earthquake response
Emergency Response: Immediately following the earthquake, CRS provided 10 million meals to more than 1 million people in affected areas.
Using hand-powered rubble crushers supplied by CRS, communities removed almost 1.5 million cubic feet of rubble. Nearly 389,000 cubic feet of this rubble was recycled and used for foundations of more than 4,500 transitional shelters and 300 latrines.
Health and support to hospitals: Some 71,000 patients received medical treatment (including 1,000 surgeries). In partnership with the Catholic Church in Haiti, CRS rebuilt St. François de Sales, one of the country's oldest hospitals. The 200-bed teaching hospital is 1 of 7 faith-based hospitals CRS is working with to improve the quality of health care for Haitians.
CRS built cholera treatment units, medical incinerators, laboratories and storage facilities for seven partner hospitals. With partners, we provided soap, water purification tablets and hygiene guidance to 450,000 families. We distributed more than 41,000 cholera kits and sanitized 250,000 homes. We trained 2,264 community health workers and 905 civil protection committee members in cholera awareness and treatment. They, in turn, helped train nearly 3.1 million people in the community.
Food security and livelihoods: CRS is helping to revive the Haitian coffee industry. We have helped create a network of six coffee cooperatives, planted 265,000 new coffee trees and facilitated the sale of 43,000 pounds of coffee.
CRS created short-term employment for about 11,100 people (42 percent of them women) through cash-for-work activities to improve local infrastructure. Total working days were 217,630 and recipients received just above $2 million in total income. CRS provided 8,000 families with $40 vouchers that allowed them to purchase seeds from local venders to recover from crops lost in Hurricane Tomas in 2010.
Shelter: CRS helped 10,500 families resettle in Port-au-Prince, providing transitional shelter—sturdy earthquake- and storm-resistant buildings that enabled people to return to their neighborhoods. As part of community rebuilding efforts, CRS also supported clean water, sanitation, safety measures, house repairs and education.
CRS is the first nongovernmental organization in Haiti to work directly with Haitian banking institutions to develop a loan product with a reasonable interest rate that will enable low-income households to manage the reconstruction of their own homes.
Water and sanitation: CRS installed or repaired 2,397 sanitation facilities (sinks, latrines and related plumbing) in 12 camps and five neighborhoods in Port-au-Prince. CRS constructed 8,140 rainwater catchment units for transitional shelters, and installed 394 showers and 29 potable water tanks or inflatable water bladders in Port-au-Prince and surrounding areas.  CRS also constructed or repaired 3½ miles of drainage canal.
Education and child protection: CRS conducted a first-of-its-kind survey of all Catholic schools in the country. To improve the quality of education, CRS, in partnership with the Episcopal Commission for Catholic, is using that data to design programs aimed at improving quality education, including teacher training to more than 1,350 teachers, and early grade literacy programs for 5,000 students.
Church Partnership: CRS provided 10 Haitian dioceses with $1.1 million for 180 projects and $1.5 million in support to Church partners. CRS hosted more than 50 training sessions for U.S. dioceses on best practices for parish partnership and continues to provide resources to Catholic institutions works in Haiti.