Haiti, 6 Months After Hurricane Matthew
Photo by Oscar Leiva/Silverlight for CRS
Hurricane Matthew, the Category 4 storm that hit Haiti on October 4, 2016, destroyed homes, infrastructure, farmland and businesses. The hurricane affected 2.1 million people across the country, and more than half needed humanitarian assistance. Of those, 750,000 had urgent needs.
CRS has strong relationships with Church and government authorities, so we could respond quickly—reaching 10,000 people with distributions in the first 3 weeks. As more emergency supplies became available, we increased our reach and, within the first 3 months, assisted more than 200,000 people.
We are dedicated to working closely with communities as they rebuild and recover. We engage local vendors to supply small farmers with seeds and tools, and support training to help families, tradespeople, and engineers to build safer homes.
Recovering Farm Communities

 
Rebuilding Lives
All photos by Oscar Leiva/Silverlight for CRS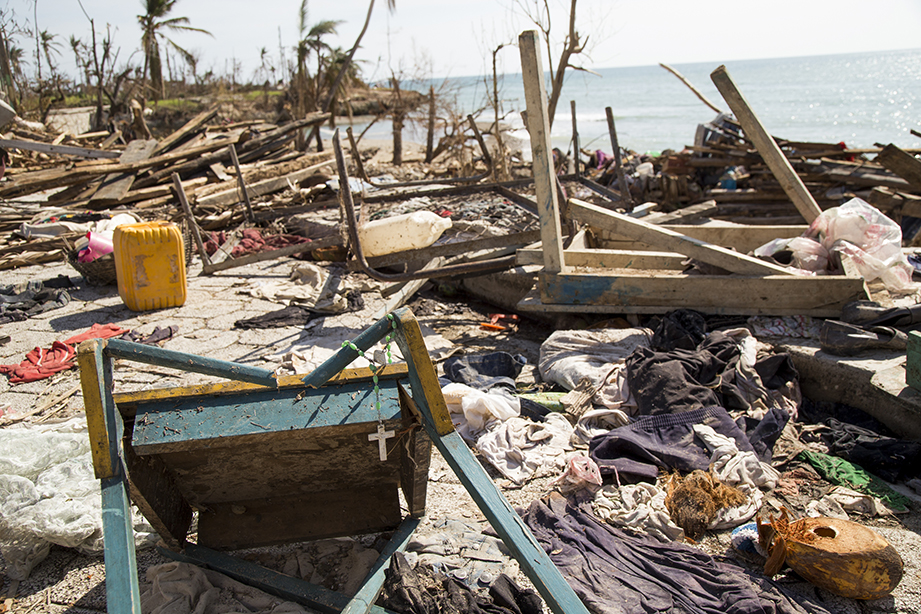 This was the scene 3 months ago, after Hurricane Matthew passed over the southwestern peninsula, destroying homes, businesses and up to 90% of crops in some parts of the South and Grand'Anse.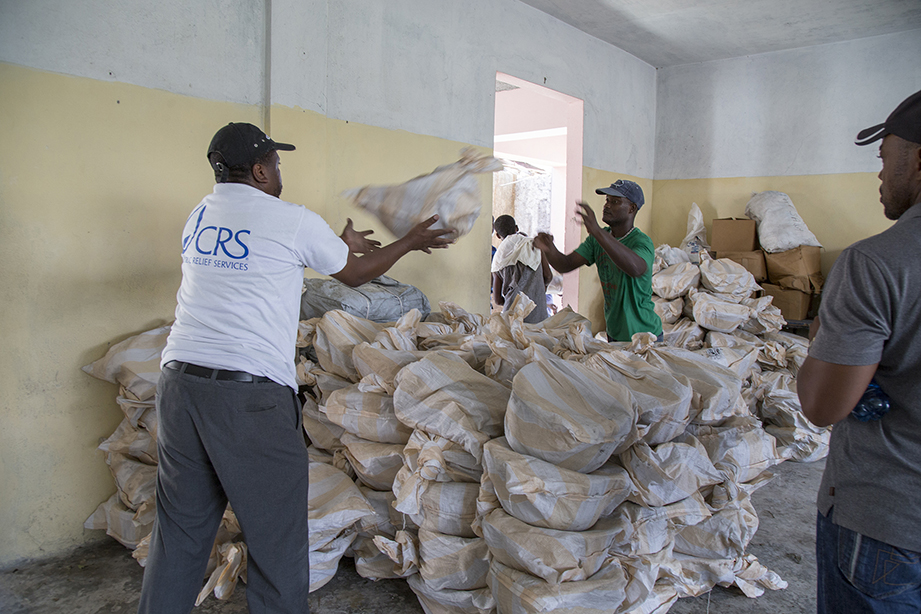 Within days CRS delivered food, water, and cooking and cleaning supplies to communities, as even the fruit from so many downed trees was almost gone.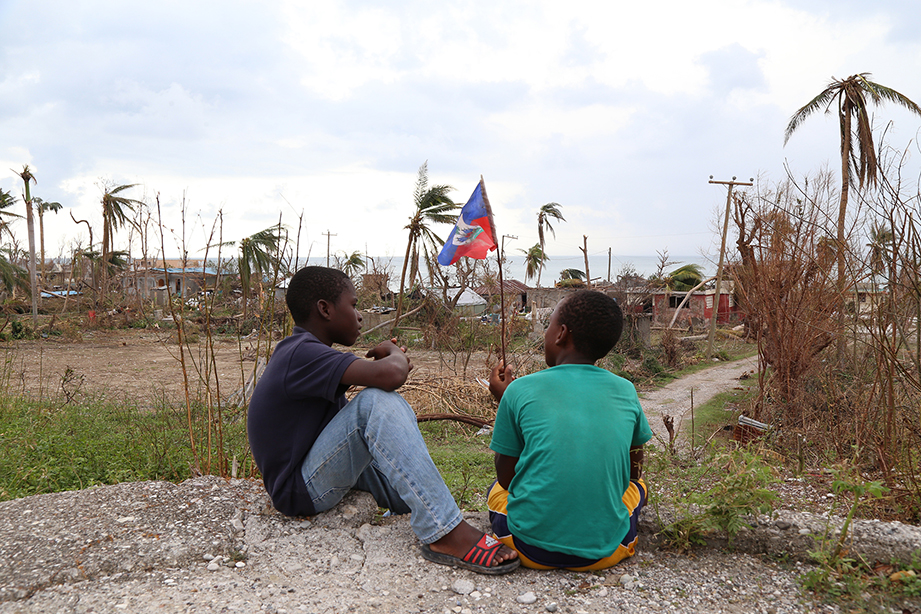 With the emergency phase behind them, communities are now trying to rebuild or repair their homes and revive their farms so they can put food on the table and send their children to school.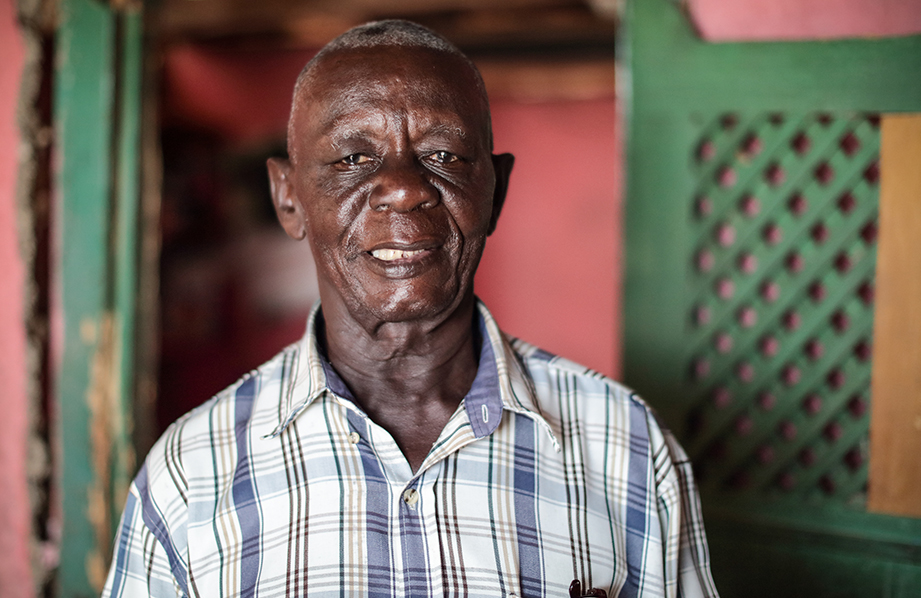 Gesner Laguerre has been growing cacao, the main ingredient in chocolate, for longer than he can remember. It allowed him to put his four sons, now grown, through school. But the hurricane destroyed most of his crops. CRS is helping him clear his fields.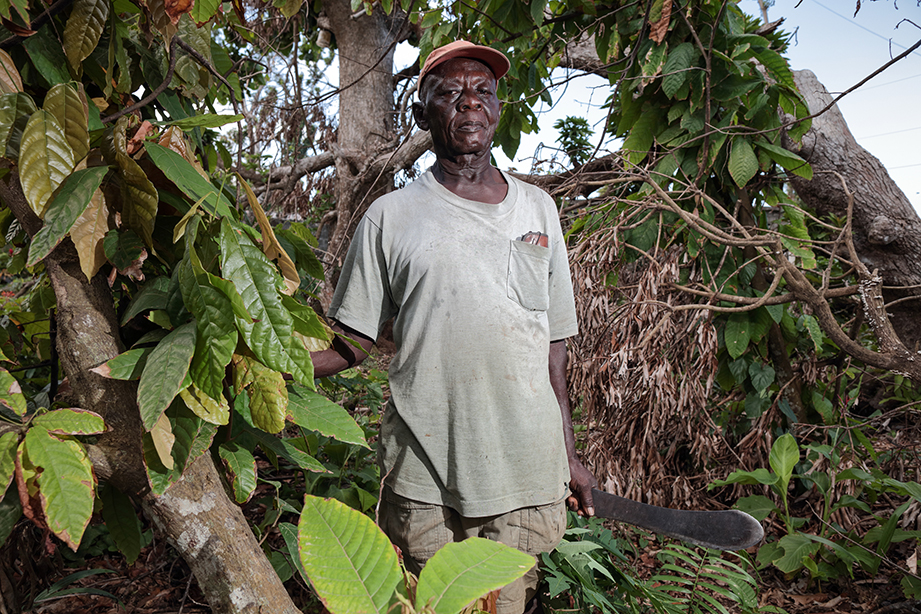 "Walking around and not being able to do anything is overwhelming because the things we rely on to live aren't there. No selling, no income for the family," he says.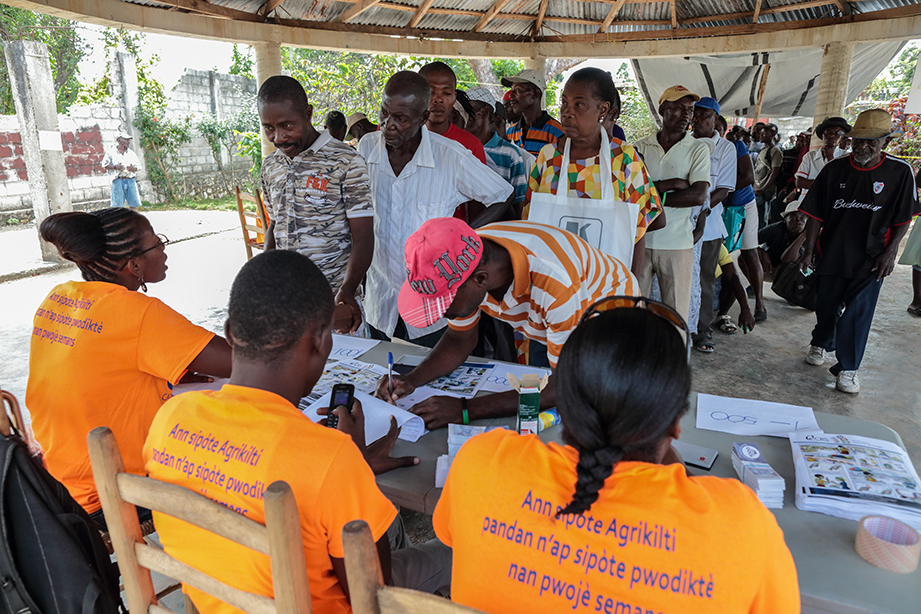 Hurricane Matthew wiped away crops and destroyed seeds for planting, creating food shortages with potential long-term effects. With no time to lose before the spring harvest, CRS has been distributing seeds and tools to help thousands of families replant.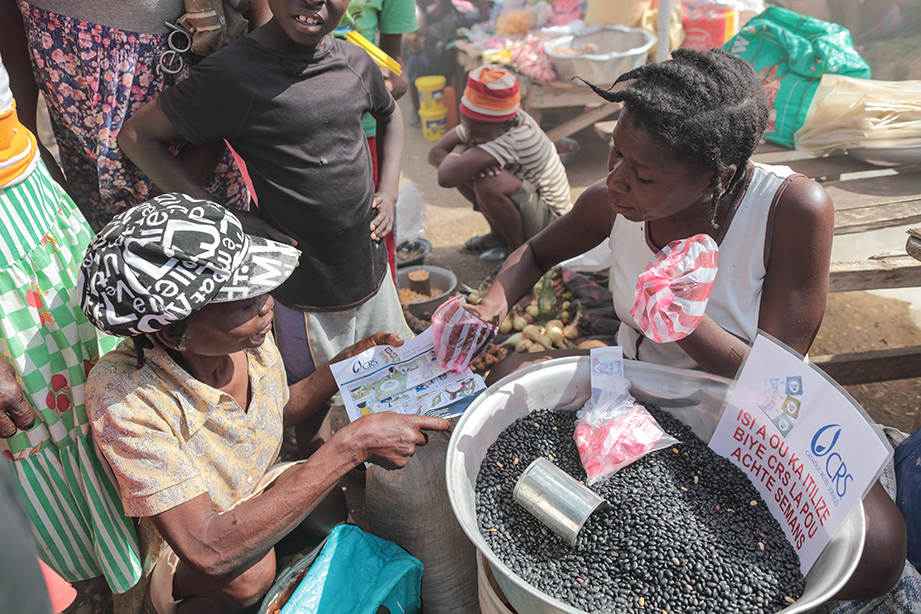 Farmers receive vouchers to buy seeds and tools from local merchants. This helps breathe new life into the economy.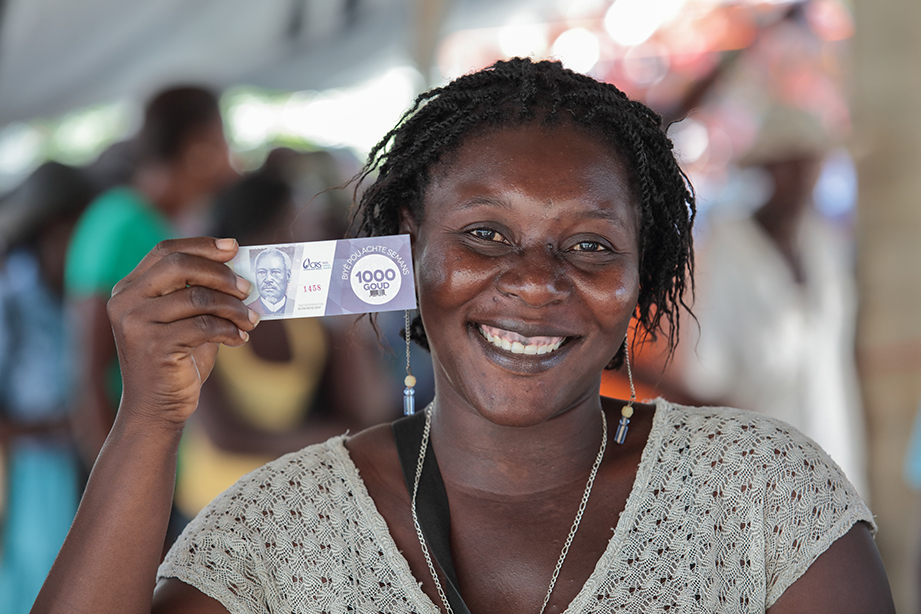 Zenada Levasseur and others received vouchers from CRS. She used hers to buy bean and corn seeds. "The vouchers are a great help. Our limited funds—with so many expenses for our family—can only take us so far, but with the vouchers we can keep our farm going," she says.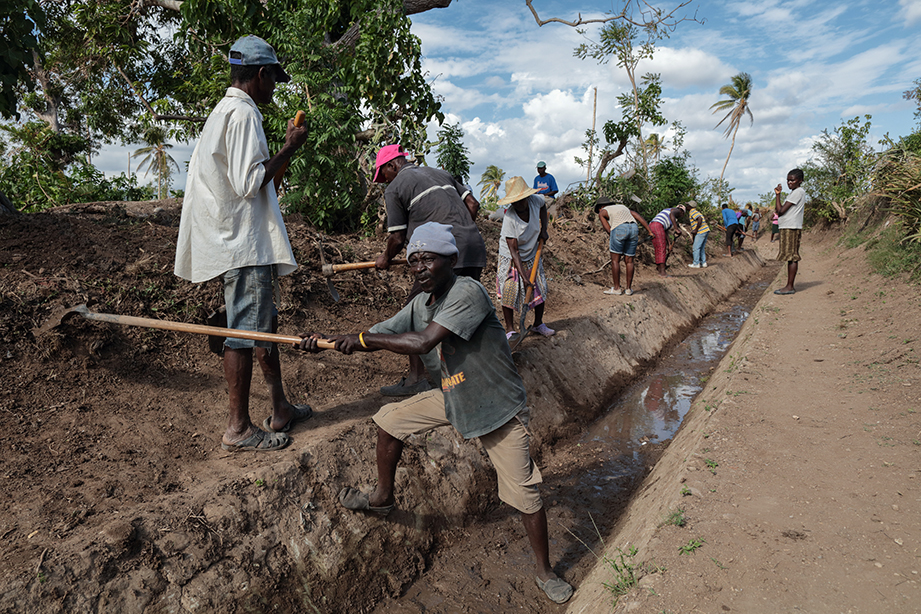 Some 200 community members are earning money through a cash-for-work project repairing an irrigation system damaged by flooding and clogged by debris from the storm.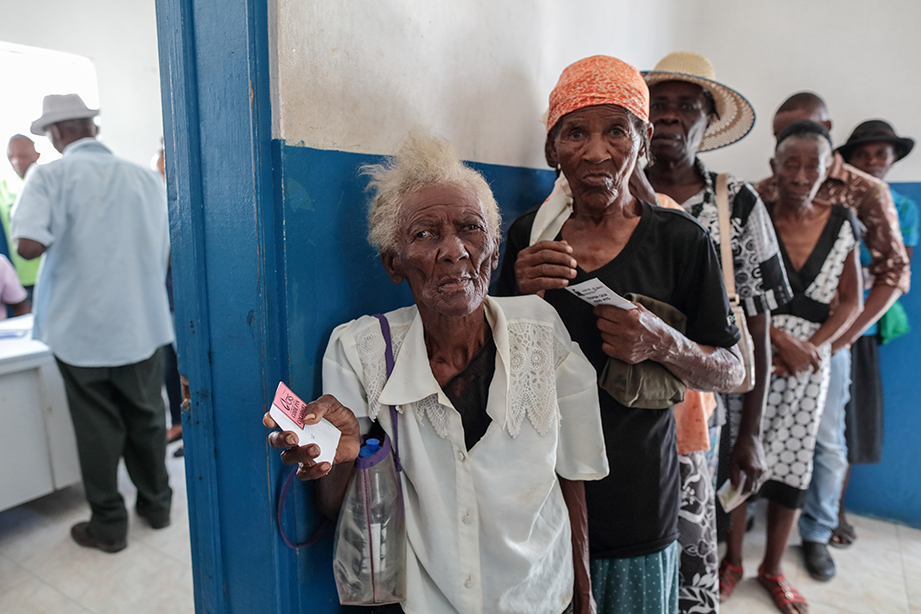 To help people make ends meet from now until the June harvest, a period known as the "lean season," CRS is providing cash to more than 30,000 families.
The $60 they receive allows them to buy what they need most—from food to school uniforms to medicine.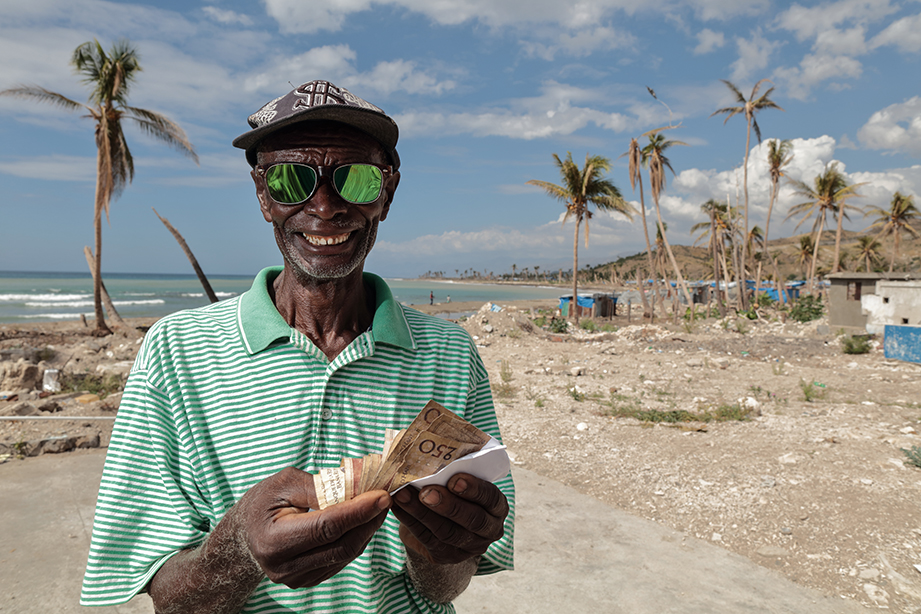 "I will buy food for my children because they are hungry," says Austin Joseph. The father of 12 grows yams and manioc and raises livestock to feed his family. Most of it was lost in the storm.