Gifts That Give Twice: 10 Ethical Trade Items That Will Warm the Heart
Photo Courtesy: SERRV
Give a gift that gives twice. 
Catholic Relief Services and our partner Serrv have worked together since 1995 to offer you high quality, ethically traded handcrafts and gourmet food made by struggling farmers and artisans. With every purchase, Serrv makes a generous contribution to the CRS Fair Trade Fund. When you purchase ethical trade products, you stand in solidarity with the poor and vulnerable, recognize the dignity of the work performed by artisans and farmers, and ensure that our brothers and sisters around the world earn fair wages.
Below are 10 ethical trade items that will warm the heart. There's something for everyone–including the CRS Ethical Trade Gift Card.
All images courtesy of Serrv.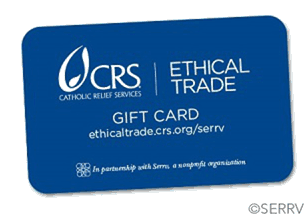 Gifts for the Family
This set of 3 sophisticated trays is made from renewable mango wood. The trays are hand carved in beautiful detail with a stylized tulip pattern, then carefully whitewashed in the recessed areas. Cutout handles provide convenient carrying options. $68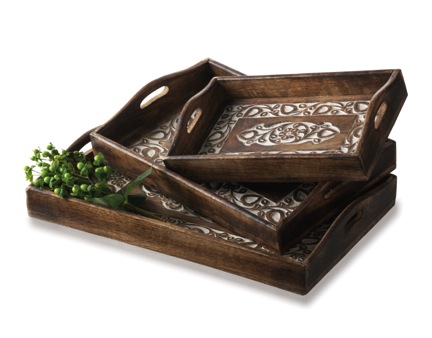 Artisans in northern India emboss these brass earrings with detailed patterns using traditional tools, then inlay with brilliant color. $8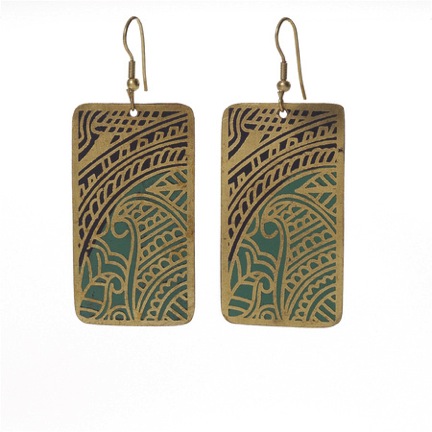 This tiny owl-shaped leather coin purse has a convenient snap opening. $6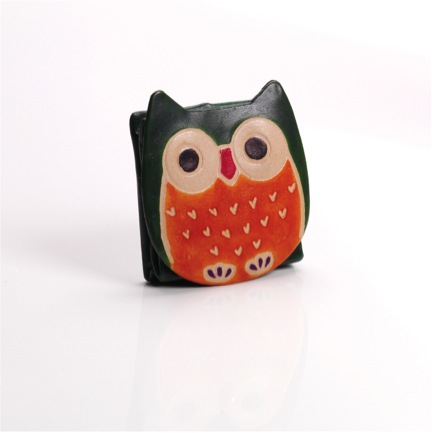 Eco-Friendly Gifts
Spell it out! Metal frame words are wrapped with recycled sari material to create colorful wall art with a great message. Colors and patterns may vary. $20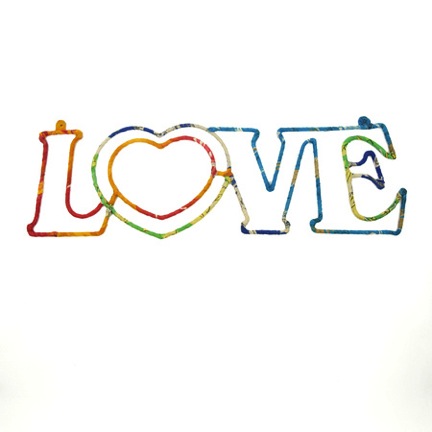 This fun, double-strand necklace is made with recycled elements, including coiled paper, glass beads and wooden discs. $16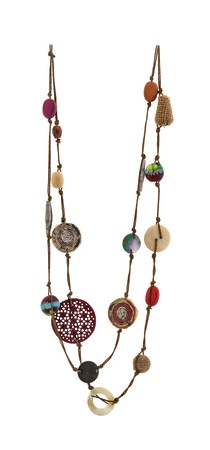 Gifts for Foodies
You'll savor this organic, ethical trade tea from Darjeeling and Kerala. The tea leaves are handpicked by farmers who have joined together to practice sustainable farming while earning a viable income. $4.50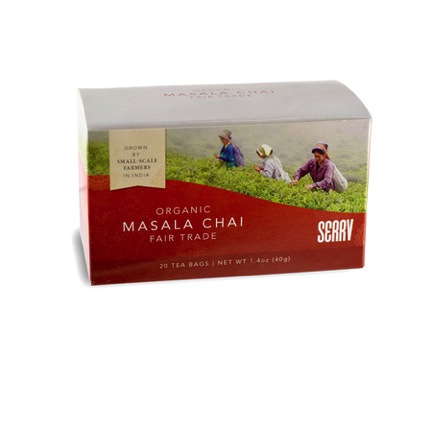 Bird of Peace Bread Warmer Gift Basket
Just add bread! This global gift basket includes organic extra virgin olive oil from Israel, honey and rooibos tea-infused balsamic vinegar from South Africa and a traditional Za'atar spice mixture with sea salt from Israel. All come ready to gift in a natural kaisa basket with terra-cotta warmer featuring a raised dove design from Bangladesh. $48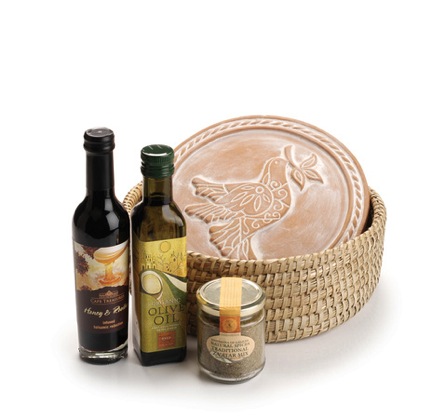 Seasonal Gifts
Divine Chocolate Advent Calendar
There's an ethical trade milk chocolate heart behind every day of this special calendar. Every purchase helps fund literacy and income-generating projects for women cocoa farmers in Ghana. $7.99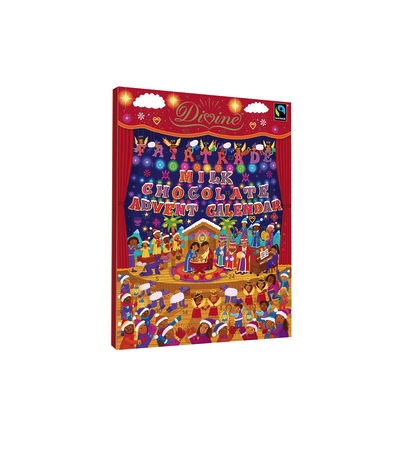 This is one of many nativity sets for sale through Servv. This cuddly, soft set of 8 figures is hand crocheted in Vietnam and includes a gift box. $38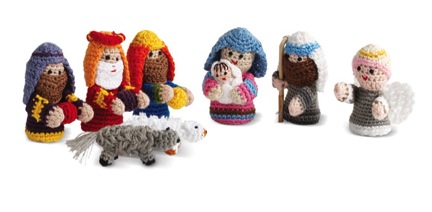 Star light, star bright! Your ethical trade purchase is a wish come true for the artisans from Bangladesh who create these stars from handmade silk paper with silver cord wrapping. $12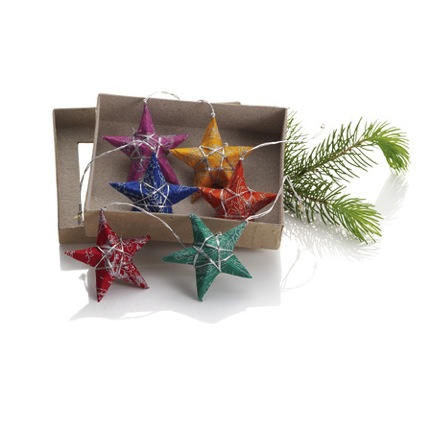 Click here to find ethical trade products for everyone on your holiday list.
Learn more about CRS Ethical Trade.