The first 1,000 days of life are unskippable
Lifting people out of poverty begins with the first 1,000 days of life.
A healthy start, from the womb, is what we are helping mothers like Evelina give their children: sound height and weight, strong immune systems, robust brain development and emotional maturity. Physically, cognitively and emotionally, her son Steven is preparing every day to grow into a successful adult and lead his community to the prosperous future every human being deserves.
The First
1,000

Days of Life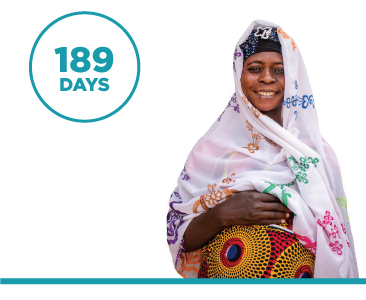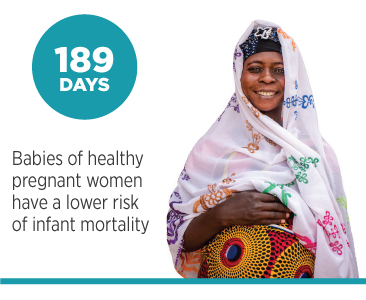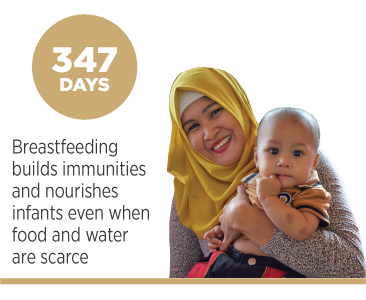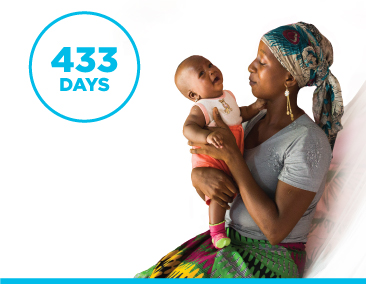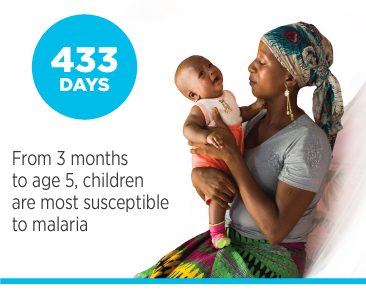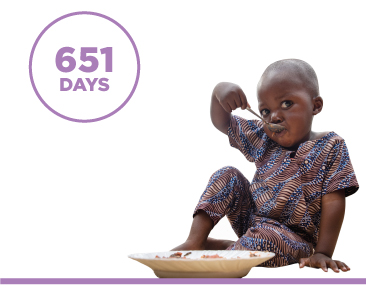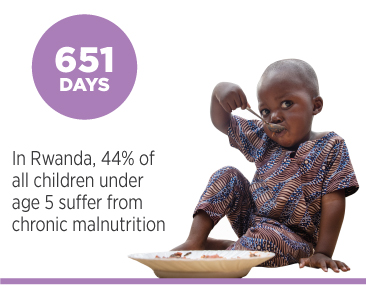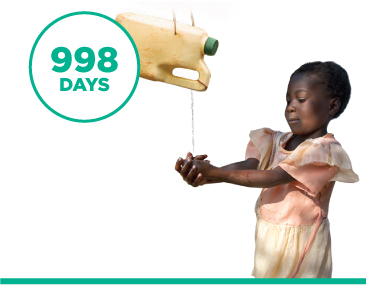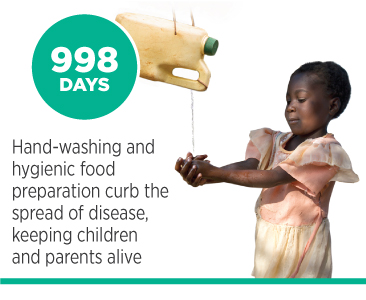 Below, track how nutrition and health care for mothers and children are unskippable, with effects that last a lifetime.

An app delivers prenatal care in rural India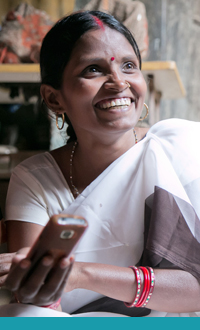 In Utter Pradesh, the most populous state in India and one with high maternal and infant death rates, a mobile phone app is providing women with prenatal and postnatal care. Given low literacy rates in Utter Pradesh, the app's audio and visual tools support both community health workers and expectant mothers. The women are learning more about pregnancy and delivery, receiving more prenatal visits, taking more recommended nutritional supplements and undergoing more appropriate medical tests. "These findings are a remarkable testament to the ability of mobile technology to improve health outcomes in areas where access to health care is limited," says Tony Castleman, CRS' regional representative for South Asia.
Mothers and children are unskippable.
Help us put humanity first.

Breastfeeding saves lives in Ethiopia
Teaching mothers like Kadija Abdelahi about exclusive breastfeeding – giving infants breast milk only for the first six months – is always important. But today, lactation consultants are helping mothers in the Horn of Africa nourish their children during climate- and conflict-related disasters that continue to create an alarming shortage of food. Trained community members guide new and expectant mothers through breastfeeding techniques that help every child reach his or her full potential, despite a challenging environment.
How medicine and insecticide-treated bed nets are crushing malaria across Africa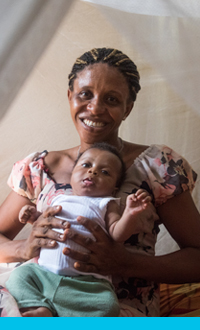 A mosquito bite can deliver the parasite that causes malaria—a disease that kills over 400,000 people every year, 90% of them in Sub-Saharan Africa and more than two-thirds of them under age 5. In The Gambia, Guinea, Mali and Niger, CRS is providing anti-malarial medication to children who are most at risk for severe illness and death from the disease: those ages 3 months to 5 years. The World Health Organization estimates that seasonal treatments can prevent 70% of deaths from malaria. The work CRS is doing, then, is saving tens of thousands of lives while making huge strides toward eliminating malaria entirely.
Seasonal treatments can prevent 70% of deaths from malaria.

Planting the seeds for a balanced diet in Rwanda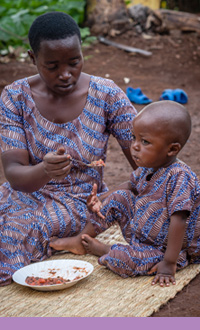 In Rwanda, 44% of all children under 5 suffer from the chronic malnutrition that leads to irreversible physical, psychological and mental damage. CRS works holistically to help mothers feed their children balanced diets and avoid disaster. Kitchen gardens, agricultural techniques and cooking demonstrations help change behaviors and diversify corn-based diets with peanuts, fruits, vegetables and milk. Community-based savings and lending groups help parents invest in seeds and tools, sustain their families' healthy diets and strengthen household income.
Standing up to the irreversible damage of malnutrition in Zambia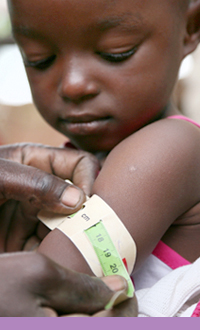 Juan Sheenan, Country Representative for CRS Zambia, sees the highest levels of stunting in the country's Eastern Province, with 10-year olds often the size of normal 3-year olds. Evelina and her son participate in monthly growth-monitoring visits that CRS helps communities implement. Steven is measured, weighed, checked for nutritional deficiencies and given supplements. Like so many mothers, Evelina has seen her child's health status improve and has become a vocal ambassador for the positive outcomes of a diverse diet.
When mothers go to the clinics for a couple of months and see the health status of their children change, they buy into it.
- Juan Sheenan, CRS Zambia
Mothers and children are unskippable.
Help us put humanity first.

Healthy new habits are changing lives around the world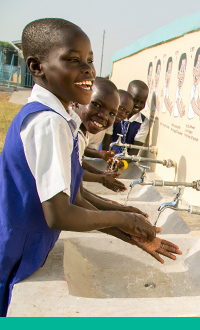 Good hygiene practices are fundamental to preventing diseases that can tear through families, villages and refugee camps, preying on the young and weak. Schools and community groups are teaching proper hand-washing with soap and water. Nutrition programs demonstrate proper food storage and utensil washing and drying. Meanwhile, CRS water programs drill boreholes in villages and camps to make clean water easily accessible to households. And we continue improving sanitation by building latrines – the first that people in many regions have ever seen.

80% to 90% of children living in orphanages have a living parent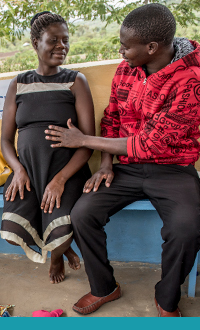 Gayatri Mallick spent 7 years living in 3 different orphanages. Her father died when she was 5, and her widowed mother was unable to meet her children's daily needs: food, clothes, health care and education. Knowing that the security of family is as fundamental to the first 1,000 days of life as nutrition and health care, we worked to bring Gayatri home. Supported by financial aid for her education, an individualized care plan and even a bike to transport Gayatri to school, mother and daughter are joyfully reunited.
By reuniting families in India, Zambia and Haiti, young people can develop into healthy adults and enrich their communities as successful spouses, parents, employees and leaders.
Mothers and children are unskippable.
Help us put humanity first.