Fighting Malaria in The Gambia
Photo by Michael Stulman/CRS
Surrounded almost completely by Senegal, The Gambia is Africa's smallest mainland country and home to more than 1.9 million people.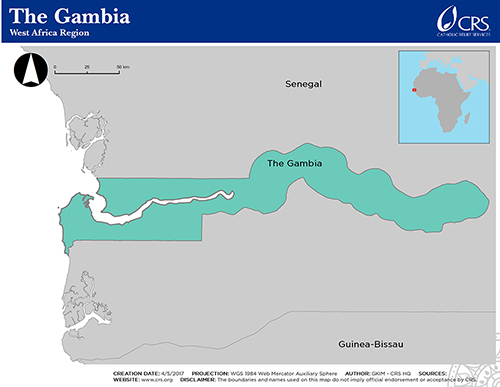 Malaria is endemic across The Gambia. The peak season for transmission is the rainy period from June to October.
CRS is one of the few international organizations in The Gambia, where we focus much of our work on malaria prevention. With support from CRS, cases of malaria declined by 50% from 2011 to 2016.
CRS promotes the use of long-lasting insecticide-treated bed nets through both routine and mass distributions, indoor residual spraying, intermittent preventive therapy for pregnant women and seasonal malaria chemoprevention (SMC) in the Sahel region.
To date, CRS has distributed more than 22 million insecticide-treated bed nets in The Gambia, Guinea, and Niger both as part of nation-wide and universal mass distribution campaigns, and routine distributions.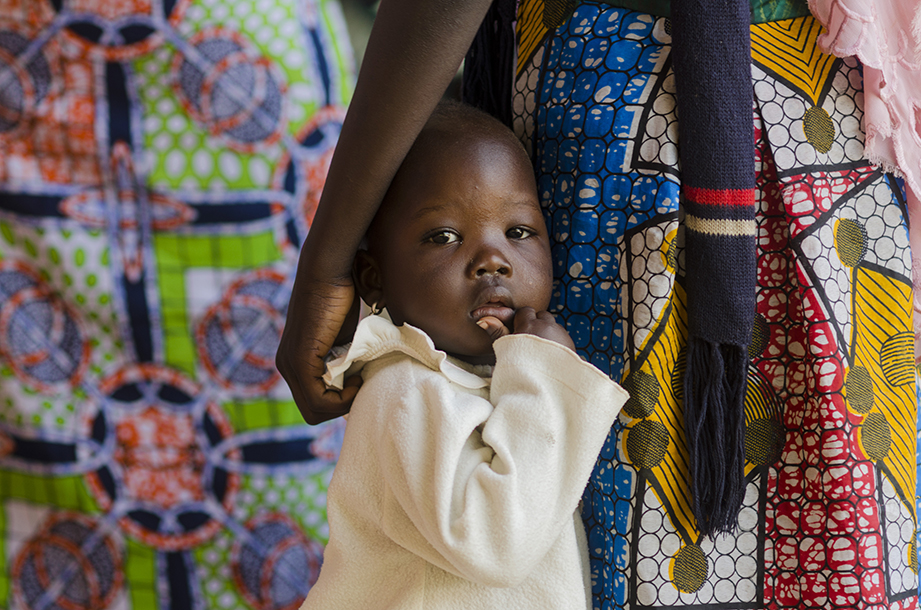 Our malaria programs place special emphasis on children under age 5 and pregnant women—among the groups most vulnerable to sickness and death from the disease. Photo by Paul Eagle/CRS.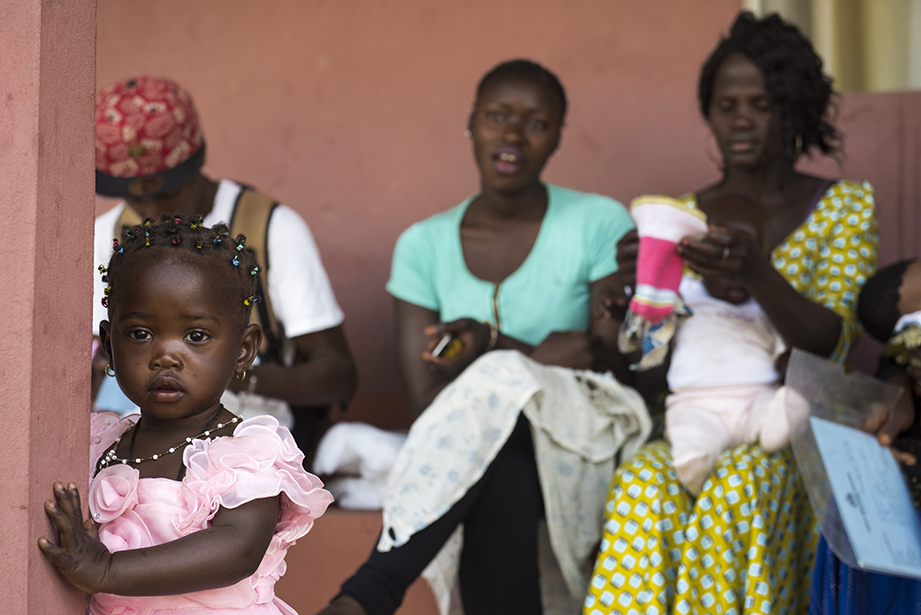 CRS distributes preventive medication, known as seasonal malarial chemoprevention, through community health workers in The Gambia. It costs just $5 per child. Photo by Michael Stulman/CRS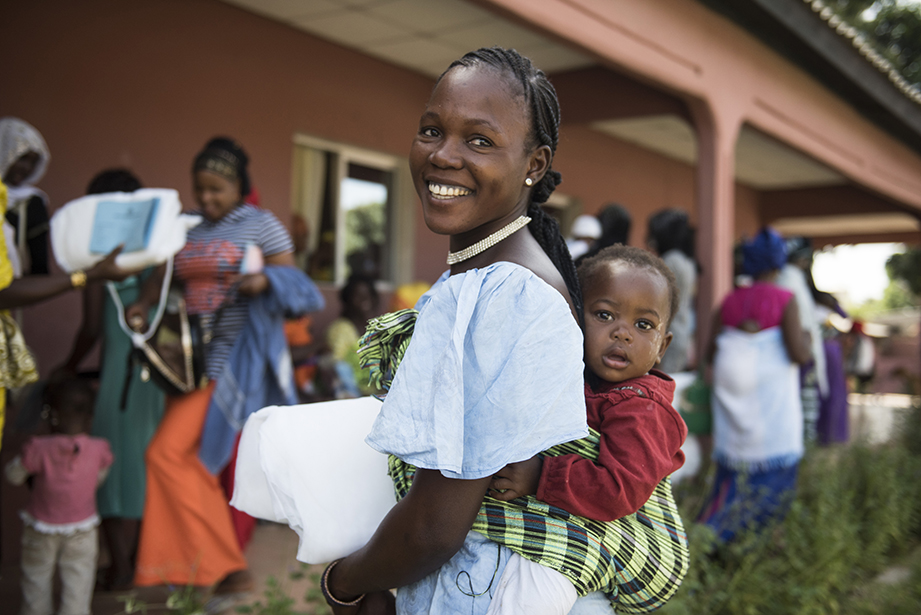 Women and children receive free mosquito nets at a local clinic. CRS has distributed more than 1.5 million nets—treated to kill mosquitos on contact. Photo by Michael Stulman/CRS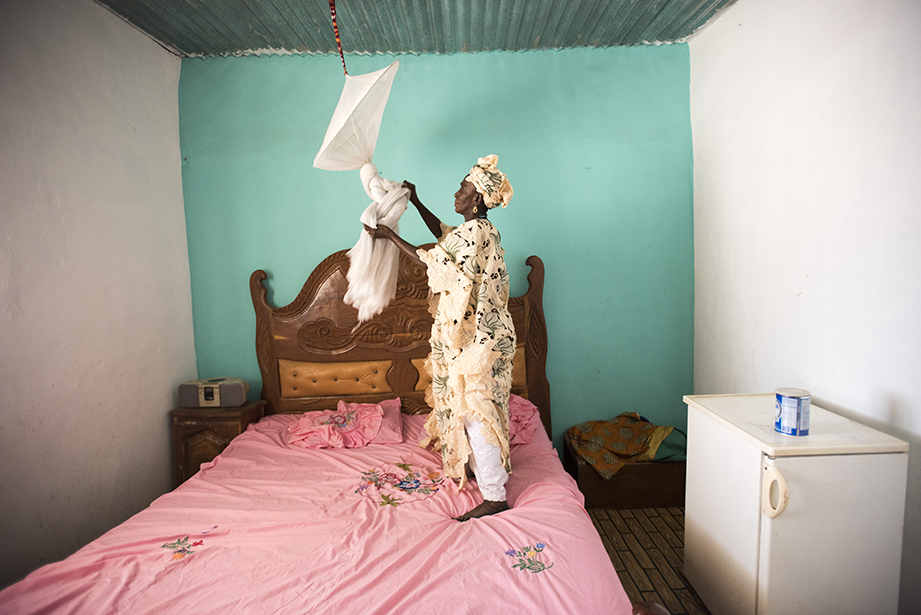 Musukeba Camara supports more than 30 people in her household, and CRS helped to ensure that every child sleeps under a mosquito net. Photo by Michael Stulman/CRS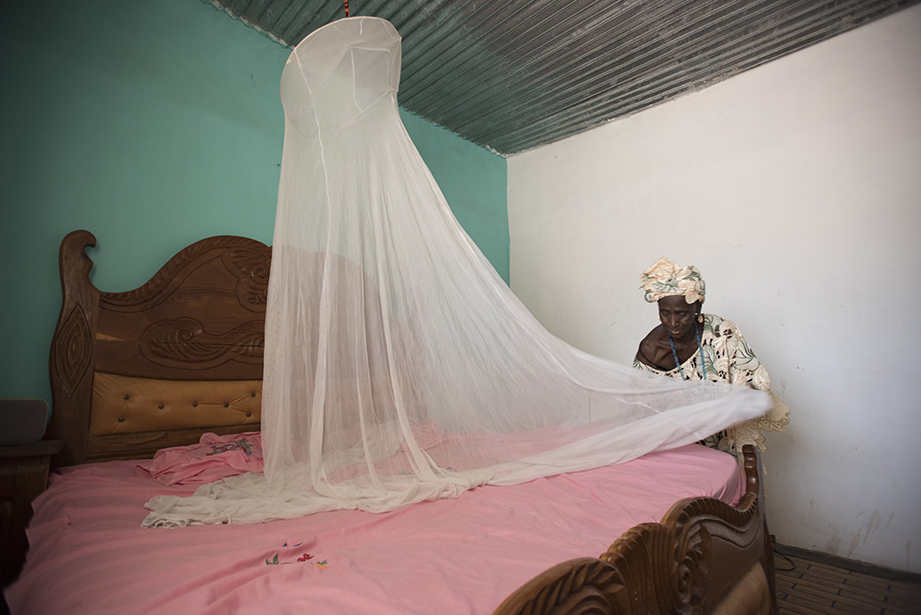 "We couldn't afford a mosquito net," says Musukeba Camara. "During the rainy season, most people got malaria. Kids could die quickly. With the mosquito net, we're protected." Photo by Michael Stulman/CRS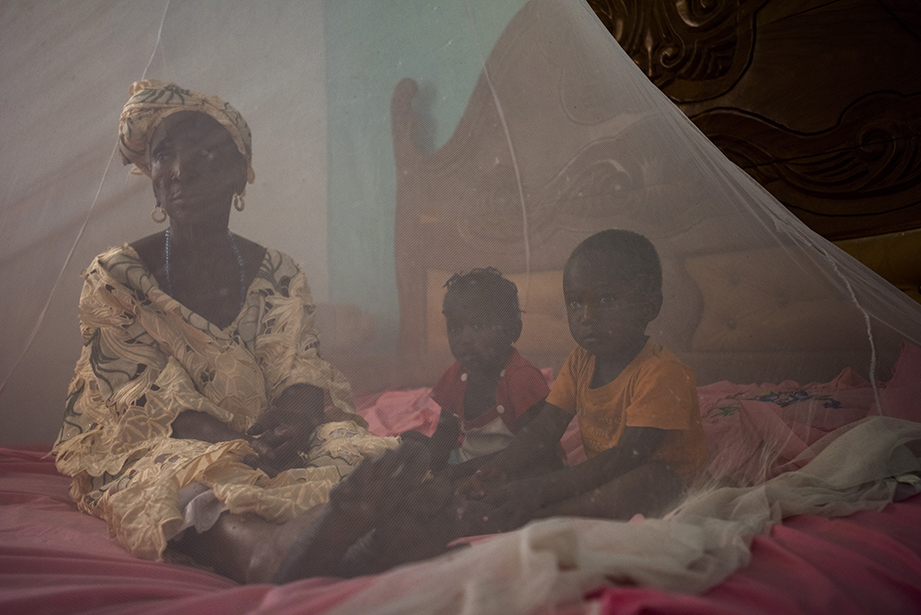 Through our network of Church and other partners, CRS reaches every community in The Gambia, and is a leader in malaria prevention. Photo by Michael Stulman/CRS.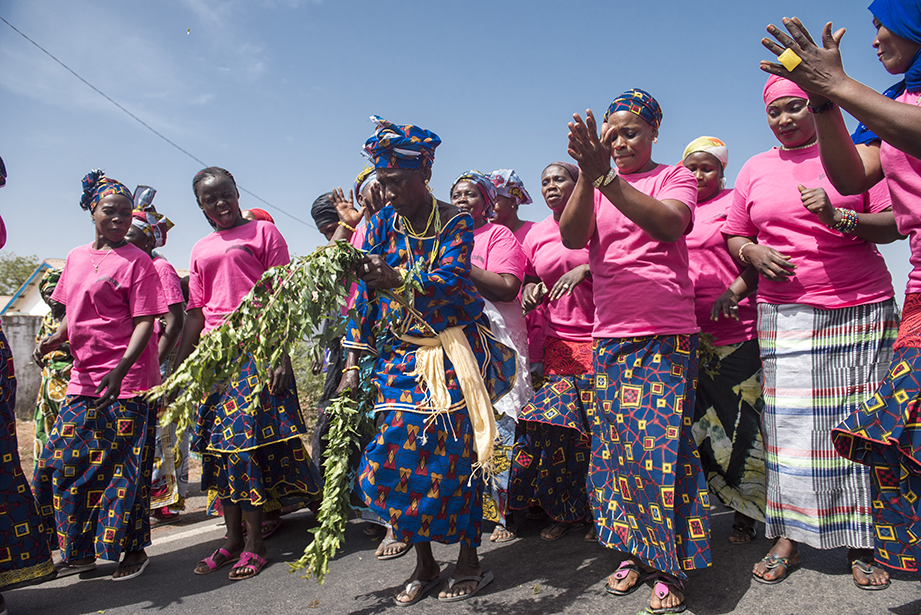 Our malaria-prevention work includes education as well as distributing bed nets. We've trained more than 5,500 people to share prevention messages in their communities, reaching more than 240,000 people. They encourage healthy behaviors like consistently using mosquito nets and seeking treatment as soon as symptoms appear. Photo by Michael Stulman/CRS