Famine: The Miracle in Ethiopia
Photo by John Isaac/UN
"The stakes were high. It was essential to act."

 
On October 23, 1984, a BBC report about a drought in Ethiopia aired on NBC's nightly newscast. Images of thousands of people near death from starvation stunned America.
CRS' 1984 Annual Report sums up what happened next: In the 2 months after the BBC report,  CRS received 250,000 donations, 170,00 more than the whole year of 1983.
"They ranged from a girl who gave up her visit to Disneyland to make a contribution, to Father Rich Maloney of Laurel, Maryland, who raised money by running and became known as the 'Running Priest' and sent in $27,000, to a first grader in Iowa who sawed off the top of his piggybank and sent the contents to CRS saying, 'there are people who need my help right now,'" the annual report recounts.
Paul Newman stopped by CRS headquarters in New York with a check for $250,000 in profits from his Newman's Own products. All told, CRS donors gave over $50 million—or more than $100 million today.
Even Mike Wallace of CBS' 60 Minutes headed to the scene. His on-air guide was Monsignor Robert Coll of Catholic Relief Services. CRS was already at work on the ground in Ethiopia and our executives had tried to raise the alarm but to little effect.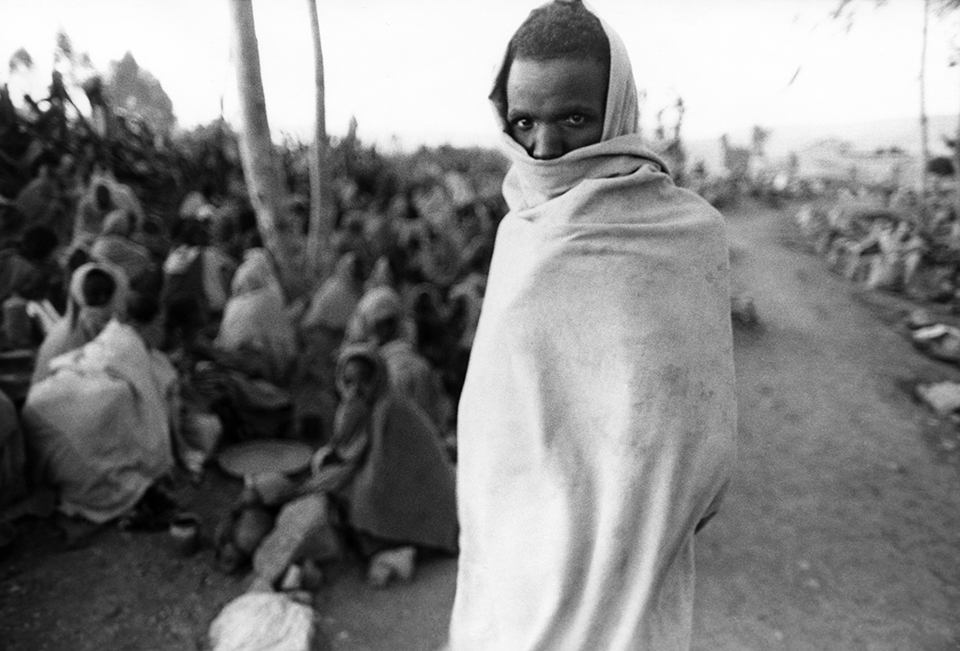 Monsignor Coll had assured his place in CRS history a decade before by coming up with the Operation Rice Bowl program, originally a multi-faith effort to combat world hunger, in his Allentown, Pennsylvania, diocese. In Ethiopia, maintaining his interests in ecumenism and world hunger, he was one of principles behind the Church's Drought Action Africa/Ethiopia effort—later renamed the Joint Relief Partnership, or JRP—which brought Catholics and Lutherans together with the Ethiopian Evangelical and Orthodox churches to respond to the crisis.
It was a huge undertaking. Where would the food come from? How would it get to Ethiopia? Where would it come in? How would it get to where it was needed? Who would pay for what? Offices needed to be equipped and staffed. Trucks had to be procured.
As Richard Solberg wrote in Miracle in Ethiopia: "The stakes were high. It was essential to act. Thousands of people were starving and for them even the prosaic procedural decisions of a committee might make the difference between life and death."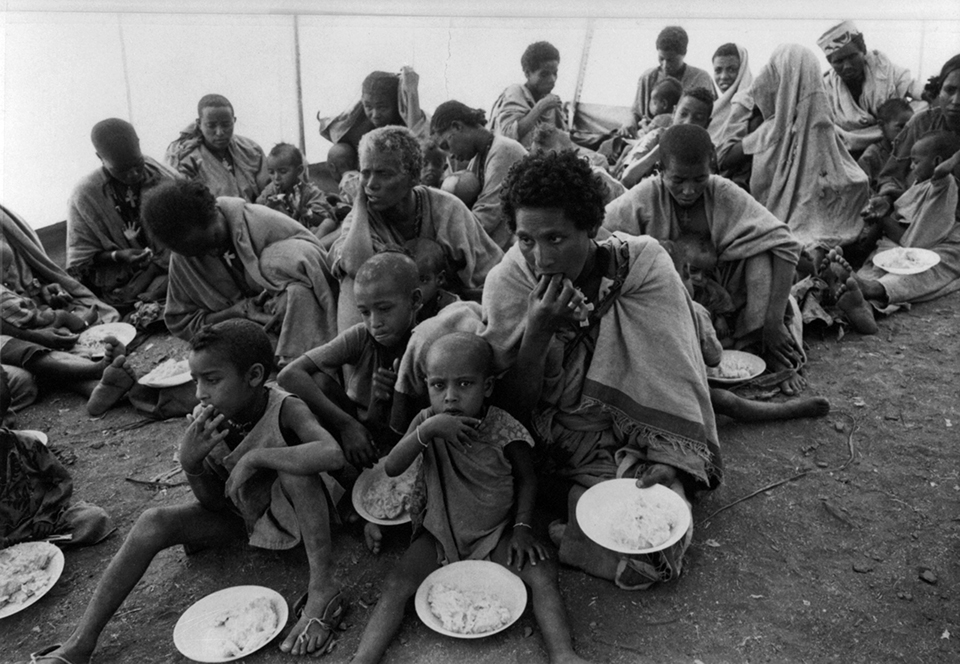 The response was indeed a miracle, just as the title of Stolberg's book suggests. A trickle of aid in early 1985 turned into a flood by mid-year. Fleets of trucks carried food into the country. In two years the JRP had provided food rations for some 2 million people, delivered to more than 100 distribution centers throughout Ethiopia. In the process, we learned many lessons on responding to complex emergencies that guide our actions to this day.
Another miracle happened: The JRP did not disappear. This hastily thrown together consortium evolved into what's called today the JEOP—Joint Emergency Operations Program. Working closely with the Ethiopian government, the JEOP helps monitor rainfall and other conditions to anticipate food shortages and delivers commodities supplied by the U.S. government to households that would otherwise go hungry.
Just as in 1984, today CRS is the lead agency for the JEOP while we continue our many agricultural programs that improve farmers' yields—even with the unprecedented pressures of climate change. The result-- pictures that shocked America in 1984 have not been seen since.