"They were here for just one day, not more than 20 minutes. But they totally destroyed all the beans, all the maize and the teff."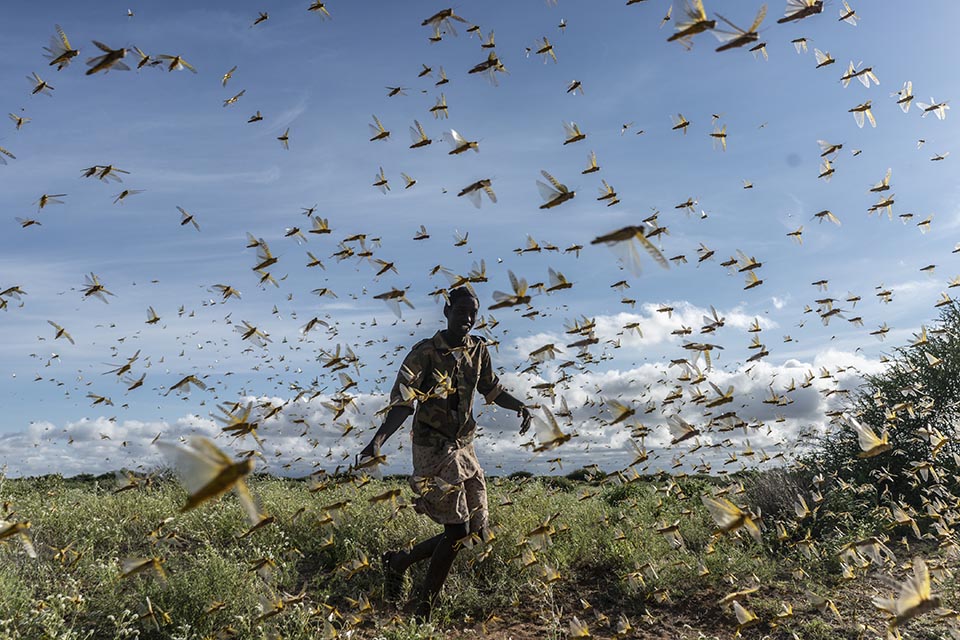 A young man chases away a swarm of desert locusts in Samburu County, Kenya.
Photo by Fredrik Lerneryd for CRS
Donors and Partners
In early 2020, large swarms of desert locusts descended on Roba Waqo's fields in Kenya. His crops, which he depended on for food and his livelihood, were destroyed in a matter of hours.
Afterward, making ends meet became difficult. Roba had to sell three cows, several goats and a donkey—his primary assets—just to get by.
With help from generous donors like you, CRS and our local partners in Kenya distributed seeds and seedlings to farmers so they could re-plant after the damage caused by the locusts.
Difficult Decisions
"The main problem is not even now. What I anticipate ahead will be more difficult than the current situation," says Roba, pointing out that because he was not able to harvest a crop this season, he will likely have to butcher or sell his animals to make ends meet.
"Another problem is that I don't even have any money to start preparing the land for planting. The rainy season is coming soon, and I have no money for seeds," he says.
Preparing for the future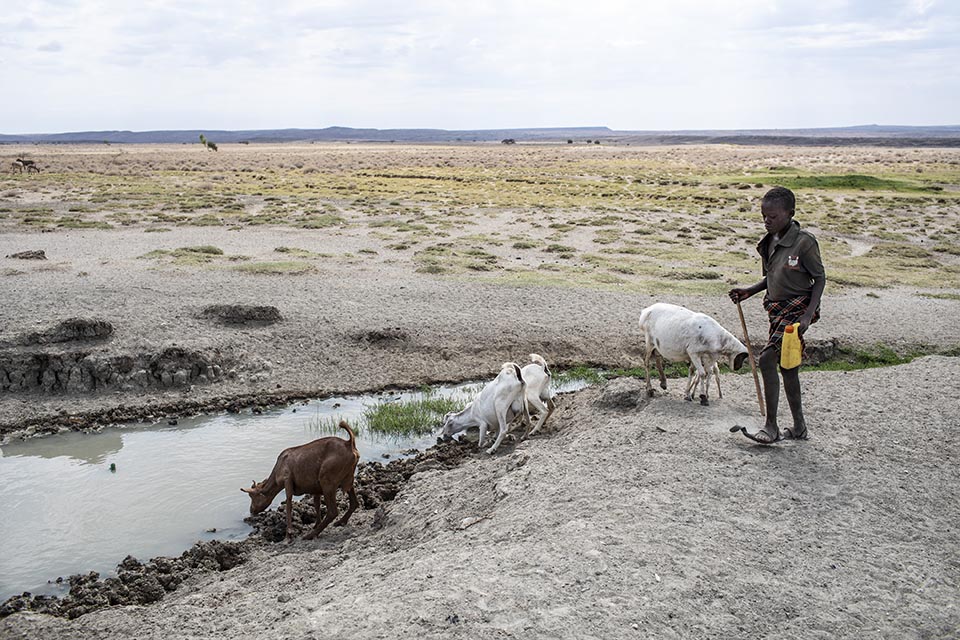 A young pastoralist brings his goats to drink at a spring in rural Marsabit County, Kenya. East Africa has experienced the worst invasion of desert locusts in 25 years, as swarms have damaged crops and grazing lands.  
Photo by Will Baxter/CRS
 
Hassan Charfi, deputy director of agriculture for the government of Marsabit County, says that pastoralists have been hurt as much as farmers because of the loss of grazing lands.
"The communities—the farmers and the pastoralists—need to be supported so that at least they can recover from the losses that they've experienced," he says.
"We need to look ahead and see how best we can address this issue with the communities, and support them in their recovery, support them with trainings and prepare them for any eventuality."
Emergency Factsheet: Locust Crisis in East Africa
Help Improve Farming Around the World
PATHWAY TO PROSPERITY
Catholic Relief Services helps millions of smallholder farmers worldwide 
recover
 from natural disasters and civil strife, 
build
 resilient farming systems, and 
grow
 them into agro-enterprises that engage successfully with markets. Our 
Pathway to Prosperity
 approach helps farmers build sustainable livelihoods through a phase-by-phase process. We currently have 157 agriculture projects in 47 countries. 
Please click the image below for details into the Pathway to Prosperity process.