Emergency Response
Photo by Jim Stipe for CRS
Syrian Refugees and the Middle East Crisis
The war in Syria is now in its seventh year. In Turkey, Lebanon, Jordan and Egypt, and other countries almost 5 million Syrian refugees—mostly women and children—are struggling to get by. In addition to providing basic services, CRS focuses on education, care, and trauma counseling for Syrian children, many of whom have been out of school for most of their childhoods.
---
Rohingya Refugee Crisis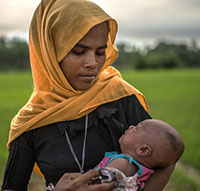 More than 620,000 Rohingya have fled to Bangladesh to escape violent conflict. Many are staying in informal settlements because refugee camps are at full capacity. Catholic Relief Services, working with Caritas Bangladesh, has initiated an immediate relief response, including access to food and critical living supplies, for up to 10,000 refugee families.
---
Yemen Emergency Cholera Response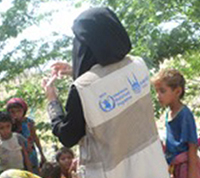 The poorest country in the Middle East is devastated by war, hunger and a cholera crisis with 70 percent of the population in need of assistance, including many children, who face acute malnutrition. With your support, CRS will assist with medication and treatment, improvements to hygiene and sanitation and lifesaving nutrition for children.
---
Central African Republic Crisis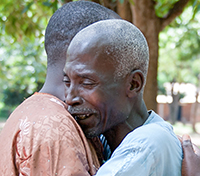 The Central African Republic continues to see an up and down of peace and struggle within its country across religious and ethnic lines. Your gifts train communities to seek long-term solutions, supports livelihoods projects, provides trauma counseling and context-specific education that promotes empathy, critical thinking and personal responsibility.
---
Africa Hunger Crisis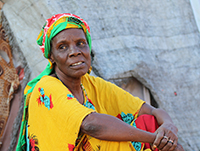 A drought in Africa has left millions in Kenya, Somalia, South Sudan and Uganda facing chronic hunger. Hundreds of thousands of children are acutely malnourished and need urgent nutritional support.
Catholic Relief Services is responding with emergency food aid, water and vocational training for the most vulnerable people, including those who have been displaced from their homes.
---
Responding to Emergencies
Disaster survivors can't wait for fundraising campaigns. Thanks to your donations, CRS is able to respond immediately to emergencies—many never reported by the media. Your donations fund CRS disaster relief efforts around the world as soon as they're needed. Your support helps us tap emergency reserve funds. And CRS will support our most vulnerable brothers and sisters overseas with food, shelter, clean water and medical care long after the emergency fades from the spotlight.