Emergency Response
Photo by Jim Stipe for CRS
Indonesia Tsunami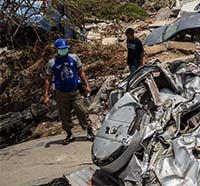 Just months after the earthquake and tsunami in Sulawesi, families in West Java and southern Sumatra now face the same devastation this December morning. The number of deaths has surpassed 400 and is likely that the number of lives lost will rise as reports of family members missing come in.
---
Yemen Crisis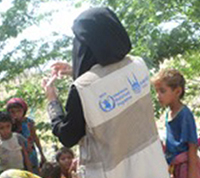 The poorest country in the Middle East is devastated by war, hunger and a cholera crisis with 70 percent of the population in need of assistance, including many children, who face acute malnutrition. With your support, CRS will assist with medication and treatment, improvements to hygiene and sanitation and lifesaving nutrition for children.
---
Syrian Refugees and the Middle East Crisis
The war in Syria is now in its seventh year. In Turkey, Lebanon, Jordan and Egypt, and other countries almost 5 million Syrian refugees—mostly women and children—are struggling to get by. In addition to providing basic services, CRS focuses on education, care, and trauma counseling for Syrian children, many of whom have been out of school for most of their childhoods.
---
Central American Migrant Crisis
Gang violence and drug cartels pervading Honduras, Guatemala and El Salvador—known as the Northern Triangle—are causing families to flee north. Many young people, and their parents, live in constant fear.
---
Venezuela Crisis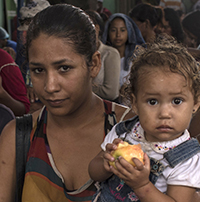 The humanitarian crisis in Venezuela is escalating as political and economic instability has left hundreds of thousands of families without access to food, medical care and critical life and social services. CRS is supporting Venezuelans through our local Catholic partners. In Venezuela, families have a dire need for emergency food and health support, especially for children, mothers and the elderly. CRS is supporting Caritas Venezuela to provide food assistance, nutrition screenings and essential medical care.
---
Gaza in Crisis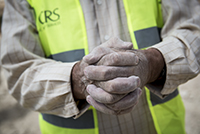 A recent suspension of key public grants is resulting in a loss that immediately, directly and severely affects hundreds of thousands of extremely vulnerable people in Gaza.  Already in dire circumstances, these families are unable to afford the most basic human needs of food and essential living supplies. Your generous support provides urgent medical care, emergency response and care for children.
---
Rohingya Refugee Crisis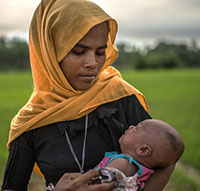 More than 620,000 Rohingya have fled to Bangladesh to escape violent conflict. Many are staying in informal settlements because refugee camps are at full capacity. Catholic Relief Services, working with Caritas Bangladesh, has initiated an immediate relief response, including access to food and critical living supplies, for up to 10,000 refugee families.
---
Africa Hunger Crisis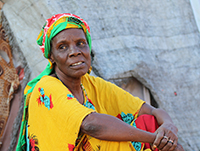 A drought in Africa has left millions in Kenya, Somalia, South Sudan and Uganda facing chronic hunger. Hundreds of thousands of children are acutely malnourished and need urgent nutritional support.
Catholic Relief Services is responding with emergency food aid, water and vocational training for the most vulnerable people, including those who have been displaced from their homes.
---
Responding to Emergencies
Disaster survivors can't wait for fundraising campaigns. Thanks to your donations, CRS is able to respond immediately to emergencies—many never reported by the media. Your donations fund CRS disaster relief efforts around the world as soon as they're needed. Your support helps us tap emergency reserve funds. And CRS will support our most vulnerable brothers and sisters overseas with food, shelter, clean water and medical care long after the emergency fades from the spotlight.