Displaced Nigerians Learn Malaria Testing, Treatment
Photo by Nonyelum Umeasiegbu/CRS
Displacement brings instability and uncertainty, but for Aishatu Modibo Mohammed, her aspirations keep her focused on the big picture.  
17-year-old Aishatu dreams of becoming a medical doctor, though she was not always sure if she'd achieve that goal. Five years ago, her family fled from their community when insurgents took over their hometown of Kanumburi in Borno State, Nigeria. Aishatu, her parents and younger siblings walked 25 miles through the wilderness to reach relative safety. They then boarded a vehicle and rode to what is now their host community in Gombe State.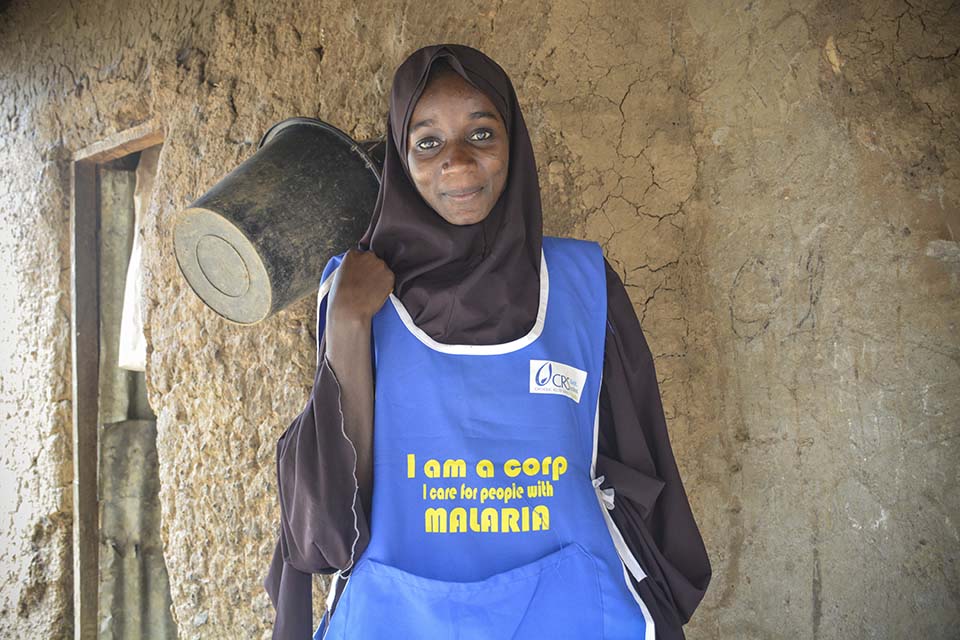 Aishatu Modipo offers malaria testing and treatment as a volunteer in her community.
Photo by Nonyelum Umeasiegbu
Even in the face of loss and uncertainty, Aishatu's father—Mallam Adamu—is very supportive of her dreams. During the first three years of their displacement, Mallam could not afford to enroll Aishatu back in school. It wasn't until last year that she was able to enroll again, which was a relief to Mallam.
But school was only the first step. Knowing his daughter's interest in medicine, Mallam signed Aishatu up to volunteer for a program led by Catholic Relief Services that provides community-based malaria treatment to displaced persons. As a volunteer, Aishatu was trained as a Community Oriented Resource Person—or CORP.  In this role, she administers testing and treatment services. She does rapid diagnosis for symptomatic patients and administers artemisinin-based combination therapy doses to those who test positive.  
Since becoming a trained CORP, Aishatu estimates that she has tested over 350, 250 of whom tested positive for malaria, including family members.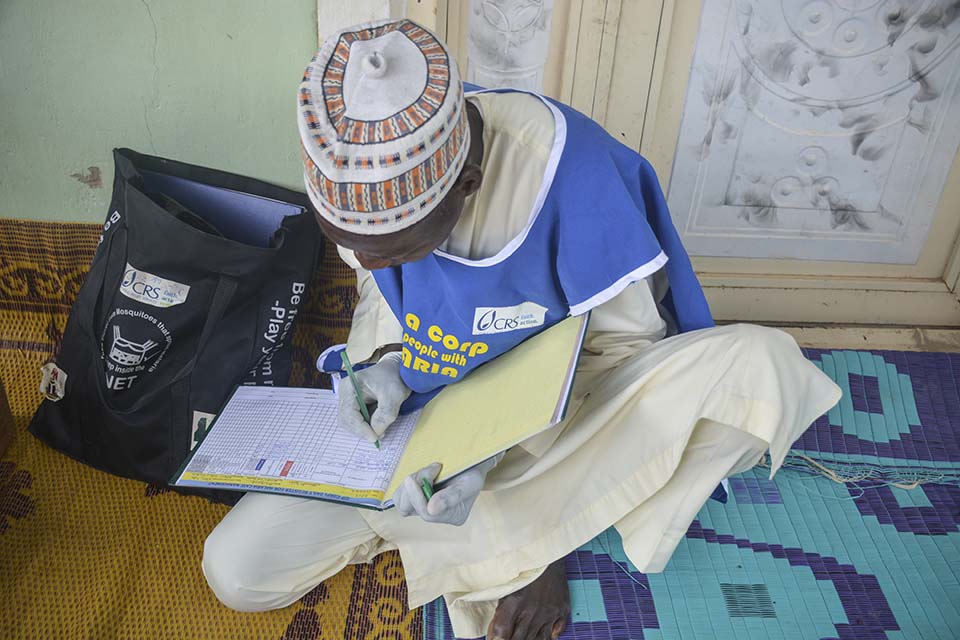 A volunteer records patient information after malaria testing as part of a CRS program to reduce malaria among displaced people.
Photo by Nonyelum Umeasiegbu
"When a patient comes to see me, I ask for their name and their symptom. Then I measure their temperature and test them with the kit," says Aishatu. "If they are negative, I ask them to visit a hospital immediately because their symptoms might be a sign of another ailment," she explains. "If they are positive, I give them free drugs. I then record all the information from the visit in my logbook."
When school is in session, Aishatu volunters after school hours and on weekends.
"I became a CORP to help myself and my community. I feel more respected and I'm happy to be doing something worthwhile. It has fueled my medical aspirations."
Aishatu hopes to finish secondary school and gain admission to the Bayero University in Kano to study medicine by 2021.