For rising first-grader Phonevilay, Monday means adventure—it's the day that camp begins at the local school.

Phonevilay is one of 15 campers who will be old enough to enroll in first grade next year. But like many children in Laos, Phonevilay does not speak Lao at home.

In fact, nearly half of children in Laos speak an ethnic language at home and to them, Lao is foreign. But Lao is the official language of instruction in schools. Without knowing how to speak it, children struggle and drop out. Or, they may not enroll at all.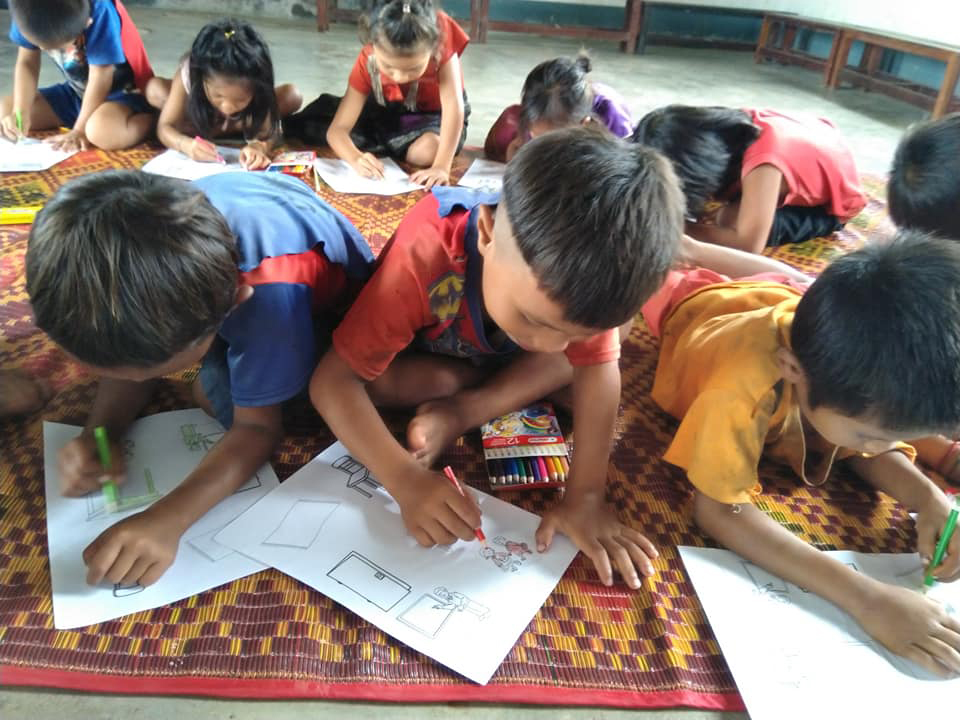 In response, CRS has organized fun, educational camps in communities where language—and often poverty—keep children from going to school.

The goal of the camps is to get children excited about school and teach them a foundational level of Lao language, which helps them understand the curriculum in that critical first year of school. 

"I like the fun music and games. Our camp instructor is very kind and I've made a lot of friends," Phonevilay says.
Photo by Phoonsab Thevongsa for CRS
Phonevilay is eager to share his new knowledge at home. His grandmother, Noy, has noticed quite a difference and plans to send Phonevilay to school next year. 
"He recites the Lao alphabet and sings the many songs he has learned," Noy says. "Phonevilay is very interested in school and wants to attend because the camp has shown him that school can be fun."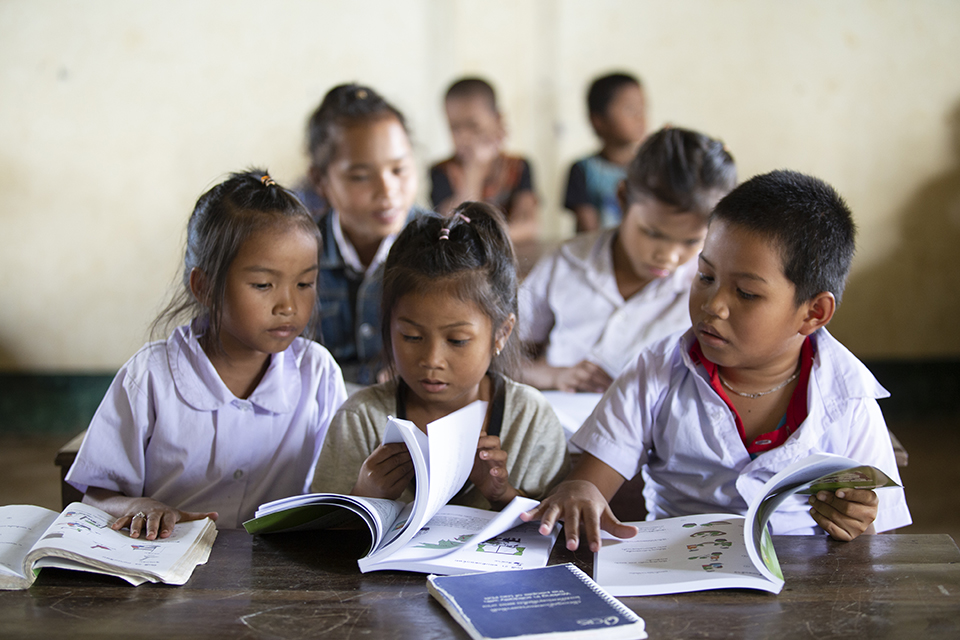 Photo by Phoonsab Thevongsa for CRS
Successful Results
Phonevilay is not alone in his enthusiasm and success. The results from two rounds of camps are impressive. Campers have increased their Lao language skills by over 100%.
CRS' school readiness camps are partly funded with private funds, but they are not the only way donors are supporting education in southern Laos. Through a U.S. Department of Agriculture program, CRS works to provide school meals to over 46,000 students and builds a healthy learning environment through improved literacy instruction, increased access to clean water and sanitation, and inclusive education programming.  
These services help children like Phonevilay reach his potential today and create new opportunities for his tomorrow.
"I learn new things that I have never learned before," Phonevilay says.