A Celebration of Motherhood Around the World
Photo by CRS Staff
When you look up the word "mother" in the dictionary, the meaning is simple. Mother is defined as "one's female parent."  But a mother is so much more than that. A mother is protection and security. A mother provides and exhibits strength and beauty, an example to emulate. A mother sees what makes you "you."
Every day, we at Catholic Relief Services work with millions of mothers around the world. These are people who provide for their children and families, even in extremely tough situations. Some mothers are struggling with displacement, while others are dealing with a scarcity of food. Others are on alert every day because of the threat of violence. Despite these differences, these women are all connected by one major theme: love. We hope you see yourself or a loved one in each of these women's stories.
Amona Turkey
Jordan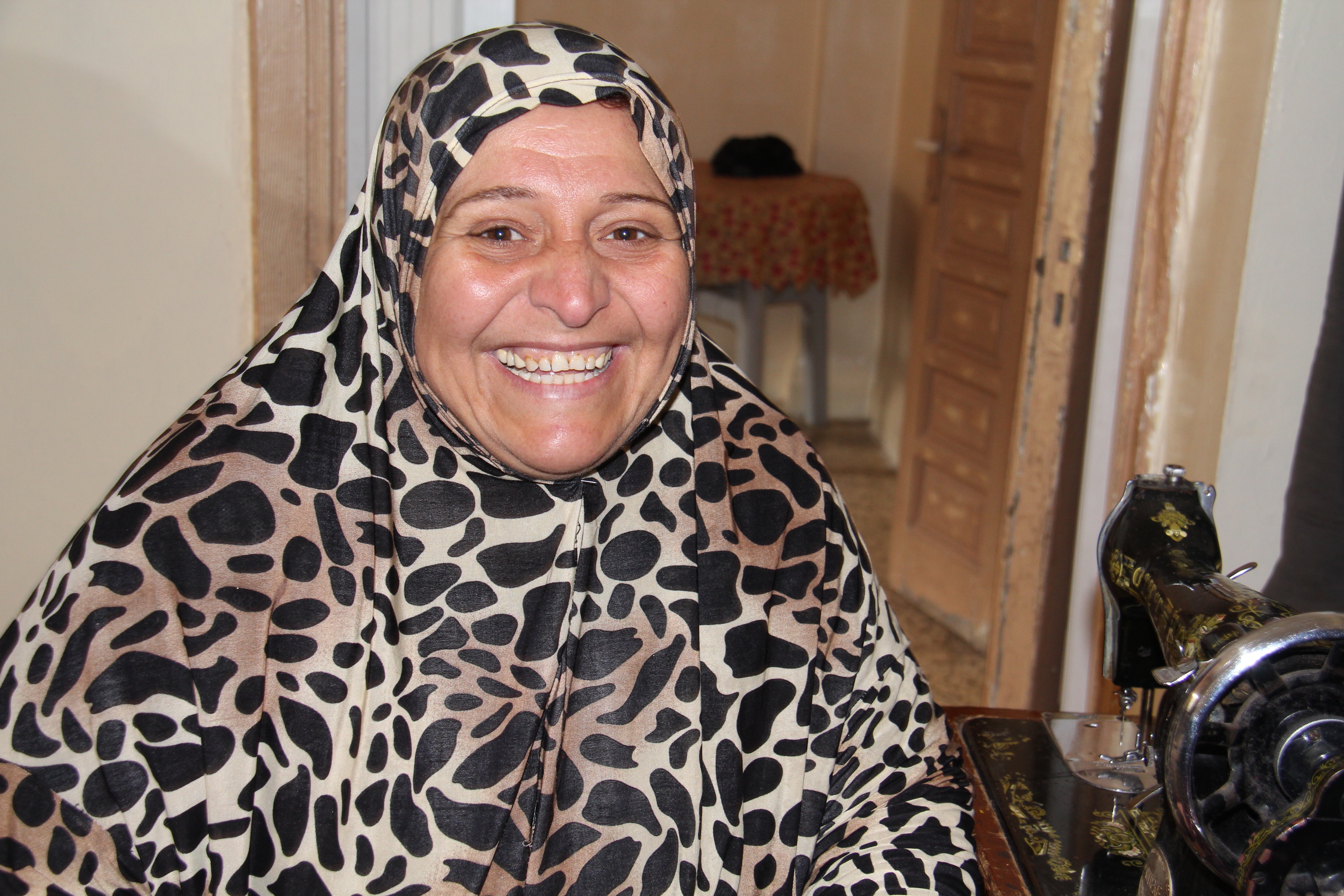 Photo by Megan Gilbert/CRS
Amona Turkey is a Syrian refugee and mother of 5 now living in Jordan. Her home in Aleppo was destroyed during the war.
Amona says at first it was difficult to leave Syria, but she knew she needed to do it for her family.
"I felt alone and I did not have enough money to survive," Amona says. "I thought of protection for me and my family. In Syria, I lost my house and had no work. It's impossible to go back."
She looks forward to the future for her children.
"My sons are going to school and learning. I'm happy that I'm stable and looking after my children. I hope my children will be in good condition, have a good education and a better future," she says.
Through CRS partner Caritas Jordan, Amona took several sewing courses and is now able to sell some of the clothing and household items she makes. She is grateful for the assistance she has received, and now says Jordan is her home.
Agostinha Dionisia da Costa
Timor-Leste (East Timor)
Photos by Jennifer Hardy/CRS
Agostinha Dionisia da Costa is a mother of 6 from Timor-Leste, a country which has one of the world's highest rates of stunting among children under age 5.
Agostinha understands the importance of vitamins and how they can help pregnant women. She has a child with a disability and lost a child to miscarriage. What she has learned about health and diet has helped others. Through a CRS program, Agostinha now works with pregnant and nursing women in a community-driven project to improve nutrition. She is both a storyteller and a teacher.
"If I only give information, the women will not listen. But if I tell of my experience, they will listen and remember," Agostinha says. "For example, my 7-year-old son was born with a disability. Even now, he is very small for his age. I describe how I am changing his food to make him strong. Now, he is eating more than only rice."
Agostinha not only explains the importance of incorporating vitamins and proteins into rice-based meals, she also helps mothers and caregivers learn how to cook them.
"In another lesson, we learn that anemia in pregnancy can happen when we don't eat enough protein or iron, and it makes babies weak. I had a miscarriage, and before it happened, I felt so weak. I don't know if that's why I did not have the baby, but maybe. So we must have good nutrition—more than rice. My stories help my neighbors understand why it is important."
Agostinha's storytelling abilities do not stop with her. Celestino, her husband, compliments his wife and describes what she means to him.
"I am proud that my wife gave me children. Smart people write their stories in books. But in our family, we have 6 children to tell our story," he says. "We are not rich, but we are rich in people, and our children will tell our story."
Elvia Abac
Guatemala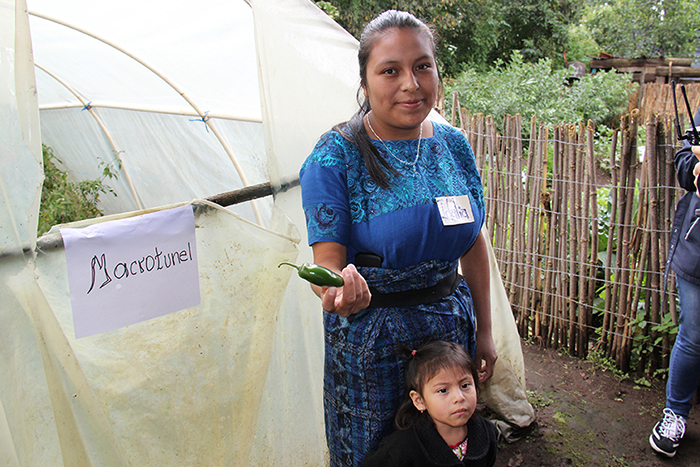 Photo by Nikki Gamer/CRS
"I would give everything for my children."
The oldest of 9 children, Elvia Abac had to leave school and work in the fields to help her mother provide for the family after her father abandoned them. She worked long hours. She took the tortillas she was provided home to her siblings so they would have something to eat.
Elvia is now married and the mother to an 8-year-old son and a 2-year-old daughter. She participates in a CRS food security initiative for pregnant women and women with young children. In Guatemala where Elvia lives, half of all children under age 5 are malnourished. The program improves families' health and nutrition habits as well as their agricultural practices. Elvia is also a member of a CRS microsavings group, where she is using her savings to buy school supplies and chickens.
Elvia says she feels fortunate that her children don't have to experience hunger like she did.
"Thank God my children don't have to suffer like that. My husband is happy because we don't have to spend as much money on the doctor because the children are much healthier," Elvia says.
Bay Hassane
Chad
Video by Michael Stulman/CRS
Bay Hassane is from the village of Kaya, Chad. She and her community have been hosting people who fled Boko Haram violence.
"I'm not alone. It's the entire community. All of our neighbors help. We give them mats, goats, blankets and clothes for the kids," Bay says."People arrive here with hunger, nothing else."
CRS is responding to the effects of Boko Haram violence across the region, in Chad, Nigeria, Niger and Cameroon. One way is by helping families host communities and displaced people in villages like Kaya, helping more than 1,000 households. Cash vouchers provide up to 2 months of food so that people won't have to eat their seed stocks during the lean season. This is the period just before harvest, when stored crops are gone but the new ones aren't ripe.
Bay takes care of 17 people, including 3 children who have been separated from their parents.
"Everything has changed because of Boko Haram," Bay says. "We are here to be generous."
---
Give a gift from the CRS Gift Catalog and change lives for the better.