Catholic Relief Services and the National Council of Catholic Women
Photo by Oscar Leiva/Silverlight
A Partnership of Support
The National Council of Catholic Women (NCCW) is a member-based organization whose activities are centered on the principle that all people, regardless of nationality or background, are entitled to be treated with respect and to have access to the key elements of a just and humane life—sufficient food, clean water, shelter, the opportunity to earn a living, education and health care.
Since 1946, Catholic Relief Services (CRS) and NCCW have worked together to support programs that empower women to improve their health, income and education in order to provide a better life for their families and children. CRS and NCCW have collaborated through Works of Peace and Reconciliation to support two funds—the Madonna Plan and Water for Life—that NCCW members contribute to individually and through community fundraising projects sponsored by their parishes and dioceses.
CRS and NCCW invite all people of goodwill to join them in financial support of these efforts to address global poverty, maternal and child health care, clean water and sanitation, refugee and emergency assistance, microeconomic development, and education.
Madonna Plan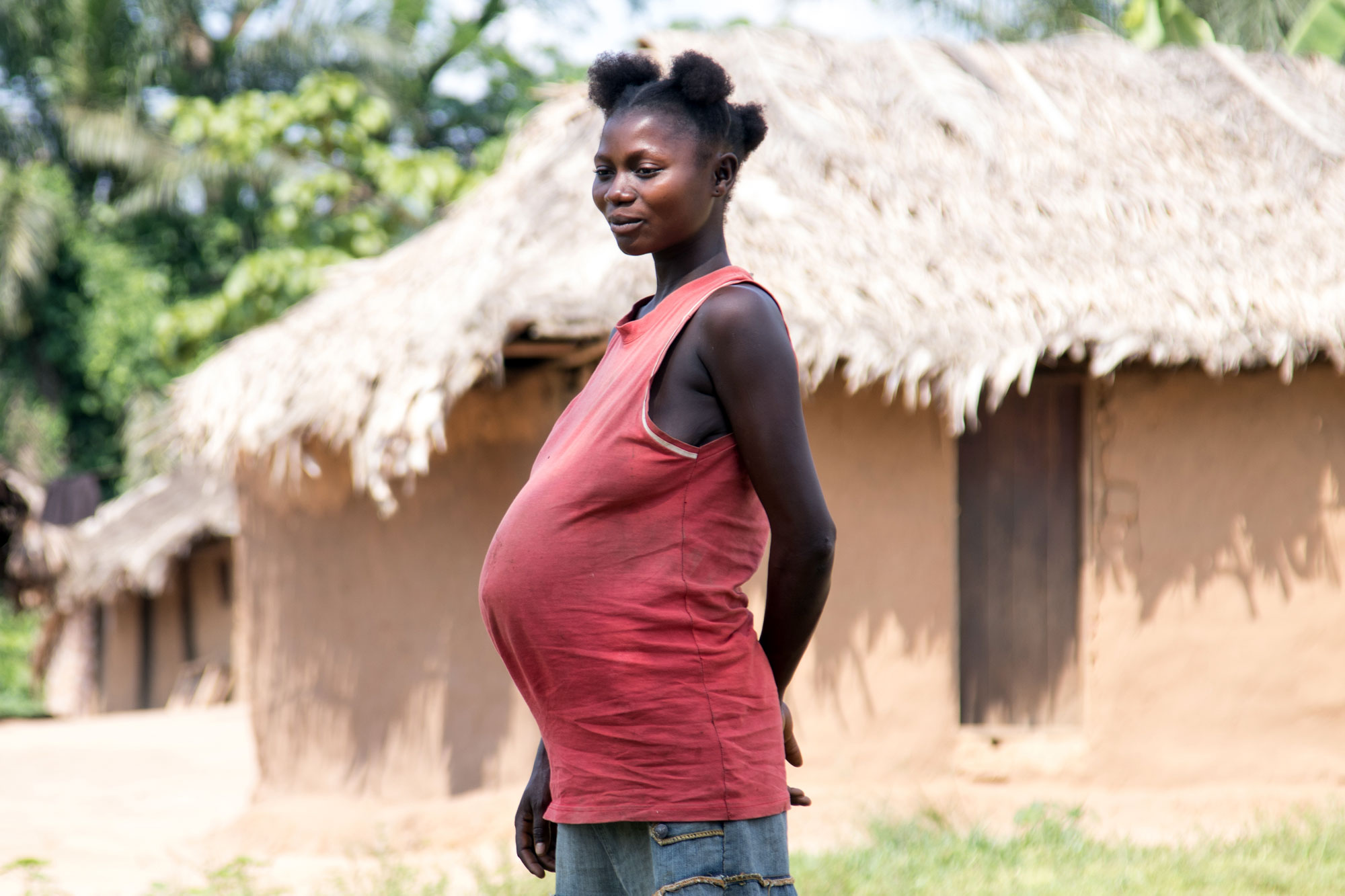 Thérese, 19, receives education and support on prenatal care. Photo by Justin Makangara for CRS.
Since 1958, the Madonna Plan has supported CRS' Child Survival Project in the Democratic Republic of the Congo, which works with pregnant women and women with children under age 5. The project addresses healthy behaviors and provides needed health services, such as vaccinations and immunizations to pregnant women and their children, as well as support groups for breastfeeding mothers.
Water for Life
The Water for Life program was established in 1978 to make safe and clean water available to women and their families. Historically, the program has funded wells in villages throughout Africa and Latin America. Program activities contribute to the development of stronger communities by establishing irrigation, sanitation systems and basic hygiene education. Today, these funds help create integrated water systems in Ethiopia, Kenya and Honduras.
A study guide for the Water for Life project can be requested through our U.S. Church Engagement Call Center at 877-435-7277 (877-HelpCRS) or by e-mail at [email protected].