Beirut Explosion: A Missed Birthday and a Broken City
Photo by Stefanie Glinski for CRS
"The streets were full of injured people crying for help. It was hard to know who to tend to first." 

 
The evening before Domoa's eighth birthday, her mother Khadija had planned a surprise. 
With schools largely on hold due to COVID-19, Domoa had barely seen her friends. 
On the evening of August 4, she was about to head to the playground with her family—her mom had secretly invited two of her best friends.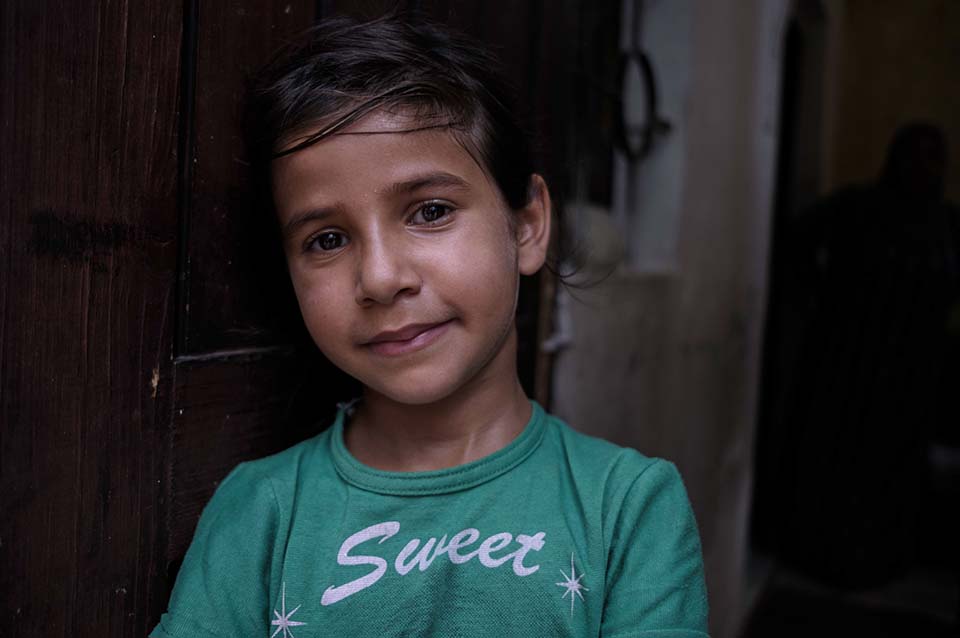 After the blast shook her home, blowing out windows and toppling a refrigerator, Domoa, 8, remains concerned about another explosion. "I was so scared. I dream about the blast and then I wake up at night," she says.
Photo by Stefanie Glinski for CRS
Domoa and her four siblings—three sisters and a brother—were putting on their shoes when the sound of a blast rang through their ears. 
The next seconds are still a blur to Khadija, but she thought the war had returned and remembers motioning her children into the kitchen, hiding in a small corner under the window. 
The second, much stronger blast occurred a few nervous breaths later. This time, the house shook and a shock wave pummeled their bodies. Khadija was disoriented, she lost track of her children as pieces of glass from her windows flew through the room, piercing their skin. Their refrigerator toppled over.
Feared more explosions
Khadija heard her own voice screaming, followed by confused panic on the street outside. The room filled with dust and the air smelled of smoke. No one knew what had happened. 
A day later, Domoa's birthday passed without celebration as the family grappled with a destroyed home and a broken city—the result of an accidental explosion of ammonium nitrate stored at the port of Beirut. Khadija took the children into the mountains outside of town, where she hoped they would be safe.
"Even now I still hear the sound of it all. I still see the images right in front of me," Khadija says. "But it's Domoa who was the most scared." 
After the blasts, Domoa was afraid that more explosions were coming. She asked her mother over and over again when that would happen.
Khadija's husband, Mohammed, was at work when the blast occurred. It took him several panicked hours to find his family.
Many pushed into poverty
"I started screaming and panicking," he told us. "Where are my children? Where is my wife? Where is my family?"
"The streets were full of injured people crying for help. It was hard to know who to tend to first," he says. 
With the Lebanese currency dropping and the economy tumbling into further crisis, the family was already struggling. Even though Mohammed and Khadija both had jobs, they didn't have enough cash to replace the doors, windows, plaster, and kitchen appliances that were damaged in the explosion.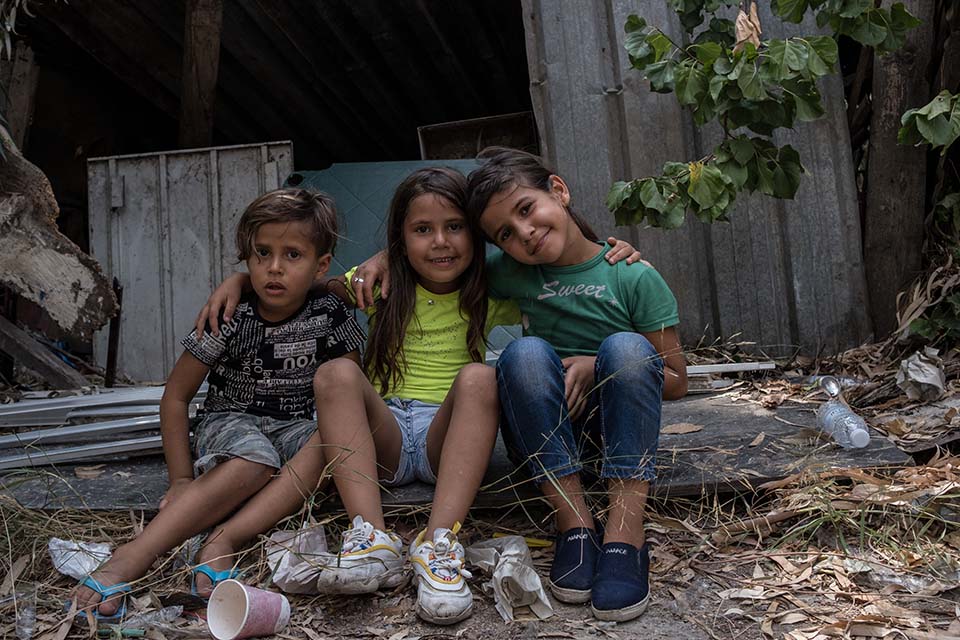 From left to right: Ali, 5, Zeina, 6 and Domoa, 8 sit in the rubble taken from their home. The explosion near Beirut's main port on August 4 killed at least 180 people, wounded 6,000, and left an estimated 300,000 people homeless.
Photo by Stefanie Glinski for CRS
"And that's not only us," Khadija says. "This goes for most people in Lebanon. Inflation has pushed many into poverty." 
Within hours of the explosion, Catholic Relief Services, Caritas Lebanon and 12 other faith-based partners responded. We set to work alongside the Awareness and Consolation Association—a local partner—to repair damaged homes.
Throughout the city, laborers visited people's homes just days after the disaster, replacing windows and doors, and rebuilding whatever possible as quickly as possible. 
Khadija's home, which is located in the heart of historic Beirut, was repaired within a day. 
"Mom has told me that there wouldn't be another explosion," Domoa says bravely, though seemingly not entirely convinced. 
"It will take a long time to rebuild Beirut, but right now, the help of aid organizations is so important. If they don't help us, who will?" Khadija asks before sharing her hope that her family will have the chance to celebrate Domoa's eighth birthday very soon.