Adapting to Climate Change in Bangladesh to Fight Hunger
Photo by Jennifer Hardy/CRS
Check your clothing tags. Track where your bananas or bag of lentils came from. There is probably something in your home that originated in Bangladesh, a country in South Asia with large textile and agriculture industries. In fact, nearly half the people in Bangladesh work in the agriculture sector, primarily as smallholder farmers.
Located on the Bay of Bengal next to India, Bangladesh is one of the most densely populated countries in the world. It's covered with rivers and streams, mango and bamboo groves and a variety of wildlife, including the beautiful Bengal tiger.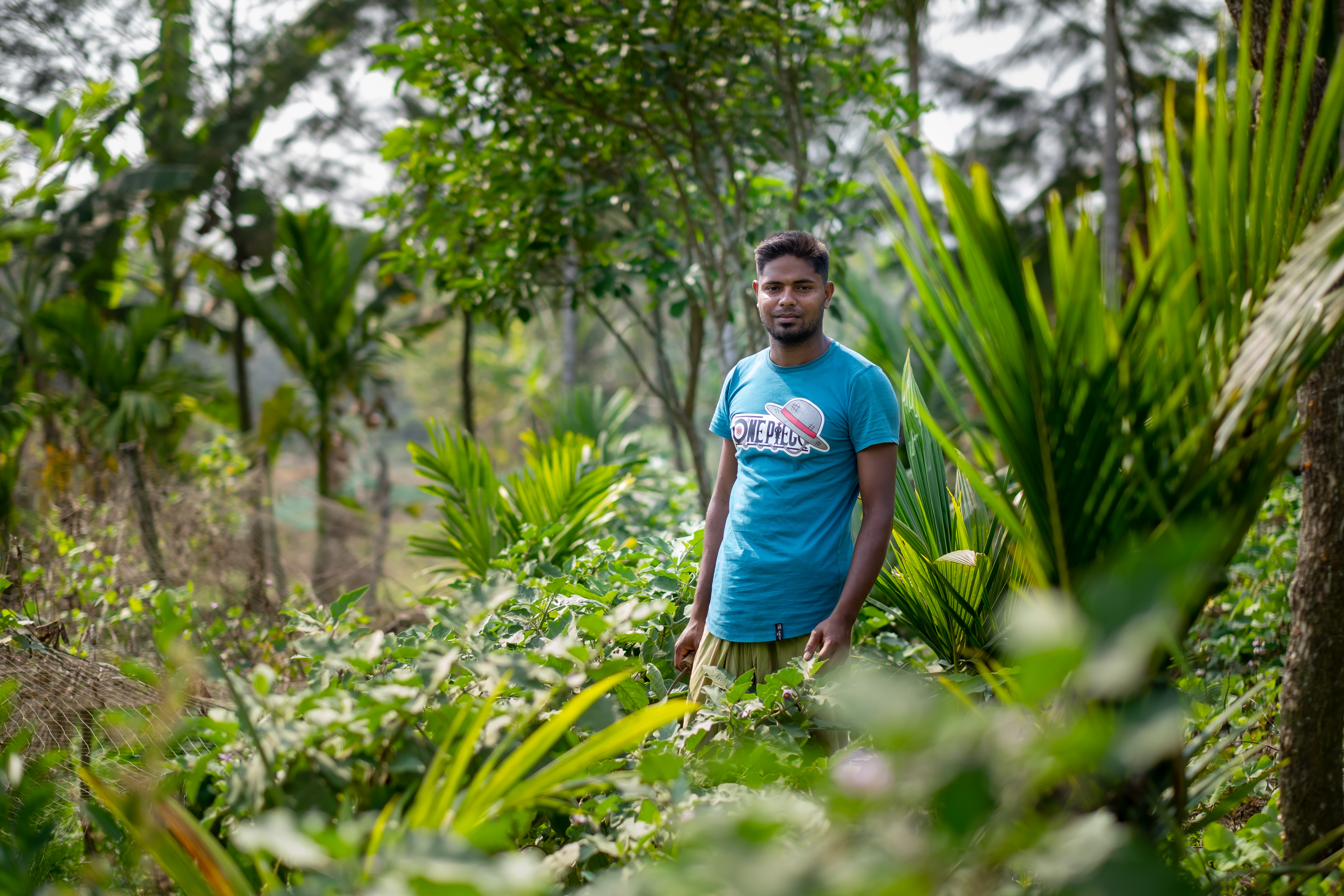 Shahadat Hossain stands surrounded by lush greenery that covers his home of Manpura, an island in Bangladesh. Photo by Amit Rudro for CRS
Farming for food and income
Shahadat Hossain, 22, loves his home village in Manpura, an island in Bangladesh. He lives with his wife, father, mother and two brothers. Shahadat enjoys playing games with his friends and studying for his college classes.
He also spends a lot of time in his vegetable field. Shahadat's father struggled to earn enough money as a motorbike driver to support his family. The children's education and the family's basic needs like shelter and food were threatened. Shahadat decided to help by growing and selling vegetables to supplement their income.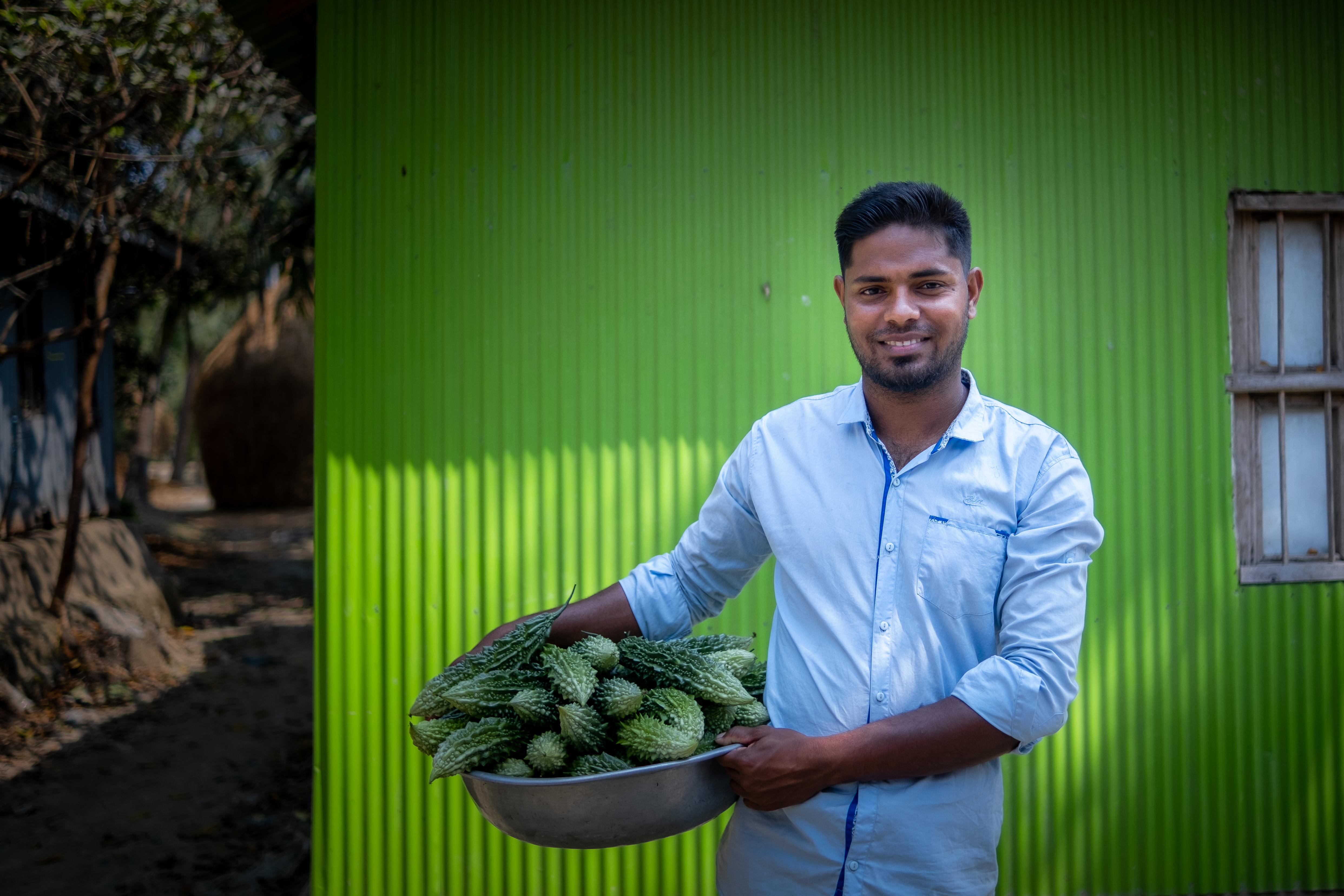 Shahadat holds a bowl of balsam apples, a type of fruit he grows in his garden. Photo by Amit Rudro for CRS.
Bangladesh flooding creates food insecurity
Bangladesh experiences an intense monsoon season every year, which causes flooding and destroys farms and crops. Shahadat's home is in a lowland, and flooding is a regular and disastrous occurrence. The monsoons are becoming more frequent and severe, making it difficult to farm and earn an income. Hunger and malnutrition are scary yet real consequences.
Donate to Help Families Affected by Changing Climate
Despite these challenges, Shahadat didn't give up. He found a solution in a Catholic Relief Services' project that helps families reduce their risk from natural disaster. He learned how to protect his plants from flooding by putting them on raised beds and how to make and use organic fertilizer to grow healthier crops. With these new skills and techniques, Shahadat is growing beans, pumpkin, eggplant, green chilis and tomatoes to sell—providing nutritious food for his family and community.
"Before the CRS training, the desperation in my life was so immense. Cultivation would cost a lot of money, and we were in a state of mental, physical and financial loss all the time," Shahadat shares. "With the CRS training, my family can grow vegetables with less money. The vegetables I sell at the market help me to provide financially for my family."