Sobrato Family Foundation Global Education Initiative
Photo by Michael Stulman/CRS
Since 1996, the Sobrato Family has built a legacy of generosity in California's Silicon Valley. When they wanted to expand their impact, they looked to Catholic Relief Services.
By establishing the Sobrato Educational Endowment, the Sobrato family is providing education for children who might otherwise not receive any schooling, including children affected by war and children denied access because of a disability.
Opportunities related to international education programming may include:
Promoting early education for children under 5
Educating orphans and vulnerable children affected by HIV and AIDS
Establishing educational opportunities and safe spaces for children affected and displaced by conflict.
Creating inclusive learning opportunities for children with special needs
Creating life-skills and vocational training opportunities for young adults, particularly those who are not enrolled in school or employed.

Utilizing our holistic approaches to education to create dynamic learning opportunities as the global landscape for children and youth changes.
Partnership in Haiti, for example, with the University of Notre Dame and the Haitian Ministry of National Education to revitalize Catholic schools across the country in such areas as principal training, community outreach and parent engagement.
Within the United States, learning modules for elementary-aged children, Catholic social teaching of tangible acts of solidarity and advocating with the poor with CRS' Global High School challenge opportunities.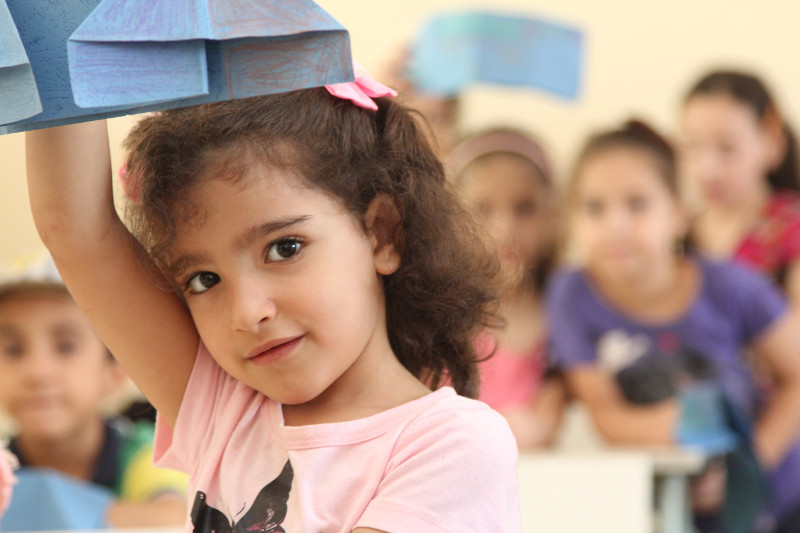 This gift from the estate of John A. and Susan Sobrato after their lifetimes will create an endowment to support CRS' education work beyond the lifetimes of the donors. The endowment will be managed and invested by the Sobrato Family Foundation, and each year a portion of the investment income will be directed to CRS. Through this generous support, CRS will be able to provide thousands more children with education and the opportunity to realize their full potential. Photo by Nikki Gamer/CRS
For more information on how you can establish a lasting gift please contact:
Richard Balmadier, Director, Planned Giving
[email protected]
800-235-2772, ext. 7251