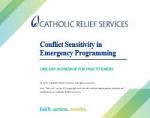 October 10, 2017
Tools for Field Staff
›
Manuals
This PowerPoint presentation accompanies the CRS training module on conducting a one-day workshop on Conflict Sensitivity in Emergency Programming. The 19 slides cover these...
More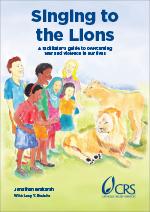 September 21, 2016
Tools for Field Staff
›
Manuals
By Jonathan Brakarsh , with Lucy Steinitz. Singing to the Lions is a free training package (facilitator's guide, supplement and video) by CRS, that is designed to help children...
More