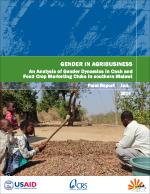 This report describes the results of a study on gender dynamics in cash and food crop marketing clubs in southern Malawi. The study was conducted as part of CRS' Wellness and...
More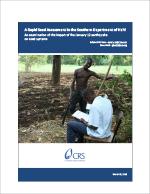 March 10, 2010
Research
›
Evaluations/Assessments
This report summarizes the results from a rapid seed assessment in the South Department in Haiti between February 12 and March 1, 2010. The purpose of this assessment was to...
More