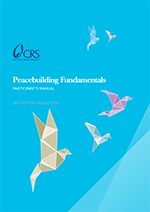 February 4, 2019
Tools for Field Staff
›
Manuals
This Participants' Manual supports CRS partners and staff in strengthening their capacity to design and implement standalone and integrated justice and peacebuilding programs. The...
More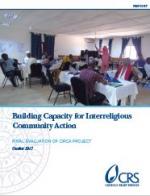 October 2, 2017
Research
›
Evaluations/Assessments
This publication is the final evaluation of a three-year capacity-building project financed by GHR Foundation and supplemented by CRS. The project's overarching goal was to...
More