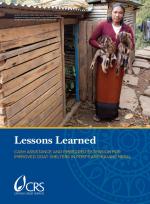 A year after the catastrophic earthquake, Anisha Shrestha was still living in a makeshift shelter and had no income. CRS helped her build an earthquake‑resilient shelter and...
More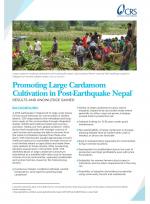 December 31, 2020
Tools for Field Staff
›
Best Practices
A 2015 earthquake in Nepal led to large-scale losses of lives and livelihoods for communities in Gorkha district. CRS responded to the immediate and longterm needs of the...
More