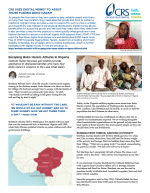 April 30, 2018
Tools for Field Staff
›
Fact Sheet
As people flee from terror they are unable to take valuable assets with them. Arriving at their new location, they need essential goods and food to sustain a livelihood. Digital...
More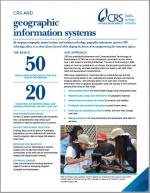 March 28, 2018
Tools for Field Staff
›
Fact Sheet
By merging cartography, spatial analysis and database technology, geographic information systems (GIS) technology allows us to share lessons learned while shaping the future of...
More