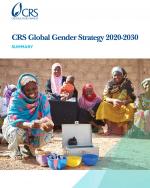 December 20, 2022
Tools for Field Staff
›
Guidelines
This document is a summary of CRS' Global Gender Strategy 2030. Gender equality and female empowerment are core development objectives, foundational for the realization of human...
More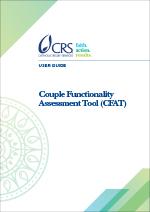 October 14, 2015
Tools for Field Staff
›
Tool Kits
The Couple Functionality Assessment Tool (CFAT) is a survey-based toolkit designed to measure key dimensions of couple relationships. Field tested by CRS Malawi, the CFAT will...
More