October 25, 2017
Tools for Field Staff
›
Manuals
This guide builds on previous manuals produced by CRS and CAFOD, adding new sections on how to strengthen community leadership and participation mechanisms, and how to integrate...
More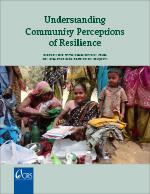 July 15, 2014
Research
›
Evaluations/Assessments
What does resilience mean to vulnerable communities? This question is crucial when designing initiatives to promote disaster risk reduction and resilience. Catholic Relief...
More