Find Program Information by Region or Country
Catholic Relief Services supports hundreds of transformative projects in more than 100 countries around the world. Our work is not built around one idea or one size fits all approach; we tailor our response to need and the people we serve.
As the official international agency of the Catholic Church in the United States, we work with the local Church and partners to create a world in which people live as one human family. CRS' relief and development work is accomplished through programs of emergency response, HIV, health, agriculture, water, education, microfinance, peacebuilding and partnership.
Headquartered in Baltimore, Maryland, Catholic Relief Services eases suffering and provides assistance to people in need, without regard to race, religion or nationality. Overseas, we work through CRS offices located in the regions of Africa, Asia, Europe, the Middle East and Latin America and the Caribbean.
CRS also works through regional offices within the United States to support Catholic individuals, parishes and dioceses as they strive to live their faith in solidarity with the poor and make decisions as consumers, voters and advocates to promote more just and peaceful societies.
Discover where we work by viewing the highlighted countries below.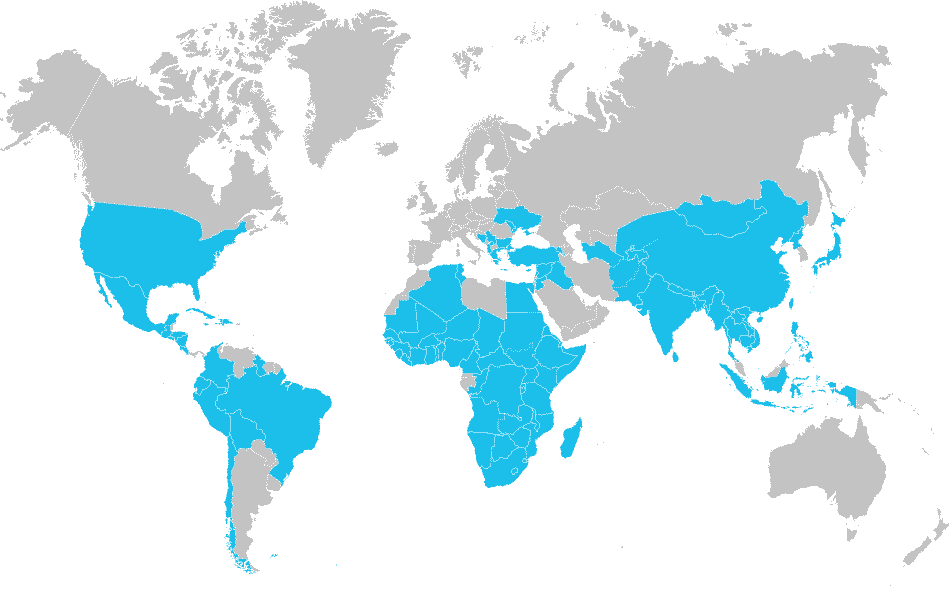 Sometimes $10 Never Stops Giving
Very few of us can work among and serve our sisters and brothers in need around the world. But all of us can support that work with the fruit of our labor. Bring your skills to the whole world.