CRS in Guinea
The small coastal nation of Guinea is located in West Africa and is bordered to the north by Guinea-Bissau, Senegal, and Mali, and to the south by Sierra Leone, Liberia, and Cote d'Ivoire. With rich agriculture and natural resources, manufacturing and service sectors, Guinea has many assets to facilitate its development. Despite this, Guinea faces many challenges to development including poor economic, social and health infrastructure, disparities in education and a booming young population, and fragile communities significantly impacted by emergencies.   
Follow Us!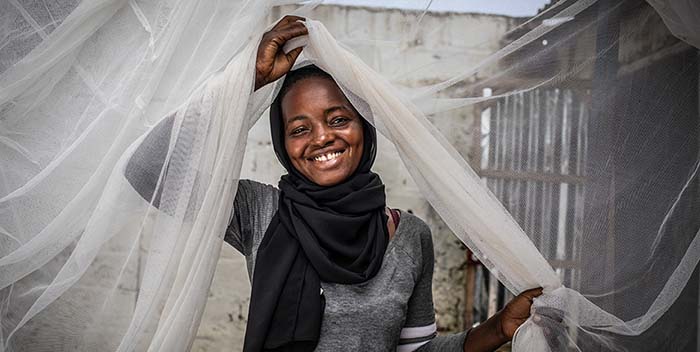 You can now visit CRS Guinea here on Facebook.
Stats
People served: 7,934,982 (2019)
Population: 12,771,246 (2019)
Size: 94,926 sq. mi.; slightly smaller than Oregon
CRS' History in Guinea
In the year 2000, CRS responded to the call of Guinean bishops to ease the suffering of tens of thousands of refugees from warring Liberia and Sierra Leone and began outreach activities from Sierra Leone into Guinea.  CRS opened a country office in 2001 and became a country program in 2003 delivering programming to address food insecurity, shelter and critical services for refugees and displaced people. CRS Guinea has since made meaningful contributions in national development efforts in the areas of malaria and neglected tropical disease prevention, community health system strengthening, water, hygiene and sanitation, governance, peacebuilding, education and youth development. Our staff maintain expertise in supply chain management, commodity distribution, partner capacity strengthening, monitoring, evaluation, accountability and learning to effectively respond to emerging development challenges in Guinea.  
View Another Region or Country