Lives & livelihoods: How savings groups transform lives
Photo by Philip Laubner/CRS

Why Savings and Internal Lending Communities (SILC)?
Most formal financial institutions are unable to reach the world's poorest people, who greatly need access to financial services. To address this need, we help community members to form groups, pool their savings and make loans to each other. This approach has created economic opportunities for nearly 1.8 million people who live in the world's most impoverished areas.
CRS provides training and capacity strengthening to new savings groups, using a highly sustainable market-based approach. Upon completing their first 12-month cycle, groups can operate on their own.
"I am depending on myself."
— Lisa, a SILC participant in the
Dominican Republic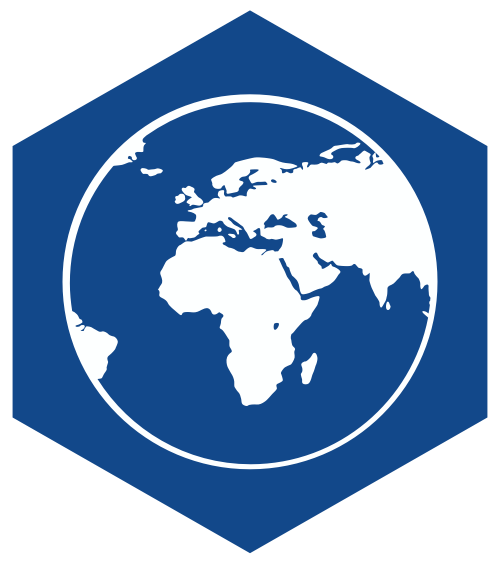 Total Savings
groups' accumulated individual savings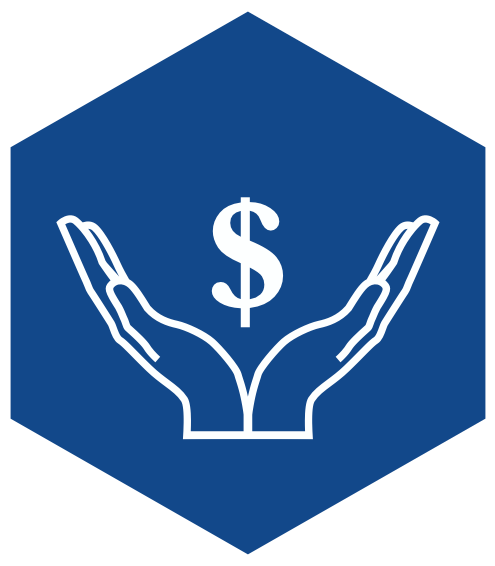 Total Social Fund
groups' total savings in emergency funds

Africa
members

Latin America
members

Asia
members
Impact of Our Savings Groups
Select a country for more detail
Loading data

How savings groups help

Each savings group agrees to a set of rules to guide its activities.

Groups meet on a regular basis and members contribute a fixed minimum sum.

Members take out loans, which they pay back with interest.

Loans help support farming, grow businesses, and pay for schooling.

Group members get back their investment plus a profit, which they can reinvest in the group.
READ ABOUT THE USAID NAWIRI SILC SHARE-OUT IN KENYA
Under the USAID Nawiri Program, facilitated by CRS, 263 SILC groups operate in six wards in Isiolo County, in Kenya. In March 2022 in Ngaremara ward, two SILCs - Medeo and Ilero - shared out $5,905, resulting in a positive return (dividend) on their assets.
Learn MORE ABOUT CRS' SAVINGS GROUPS
Overview
CRS' SILC methodology is a holistic, savings-led microfinance approach that provides a safe place for poor households to save and borrow to increase their income. The goal is to help these households better manage their existing resources by teaching them basic financial management skills.
This two-page handout, "CRS and Savings-Led Microfinance," provides an overview of the approach, strategy, and successes of the CRS SILC program.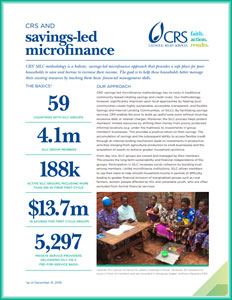 Sustainability
We've developed a new way to help savings groups support themselves. First, we offer advanced financial training to certain community members, who become certified Private Service Providers.Then these PSPs help savings groups make smart financial decisions. In return, savings groups pay the PSPs a reasonable fee for their services. This market-based approach is highly sustainable, and it's gaining momentum around the world.
Total Private Service
Providers
904