News and Stories: Senegal
You are here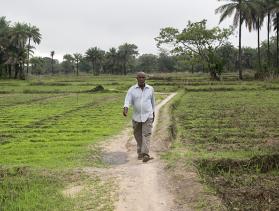 Every evening, Toumboul Sané leads a group of volunteers who patrol more than 1,200 acres of forest in Senegal's Casamance region. By standing guard, they are protecting trees—one of the region's most valuable resources—from poachers.
...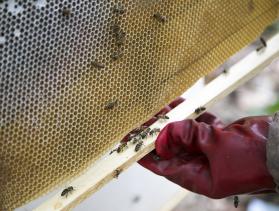 Hundreds of angry bees swarm over the veiled face of Jean-Louis Mendy as he inspects several beehives in Niaguis village, in the Casamance region of Senegal.
Not long ago, it might have been members of neighboring communities angrily confronting Jean-Louis. But the bees are bringing the...