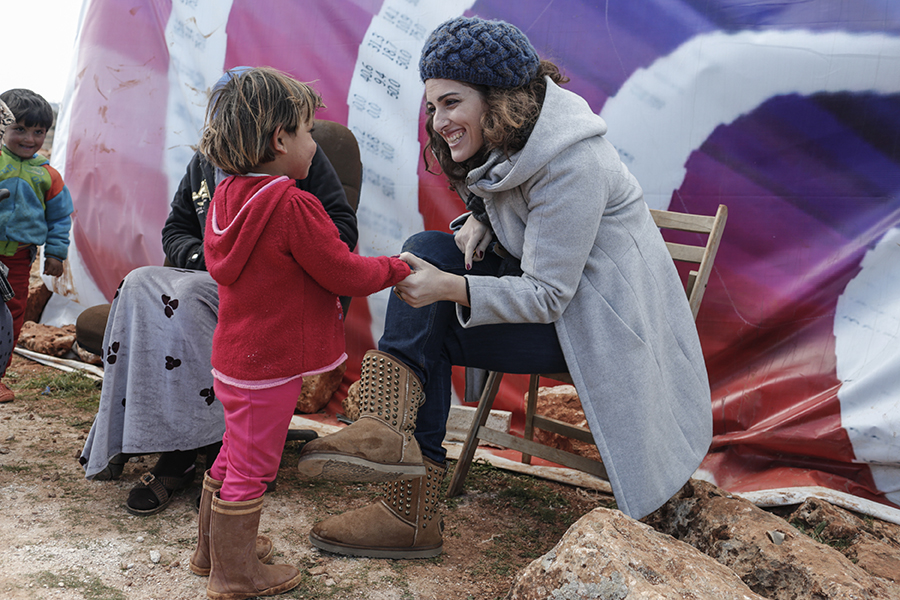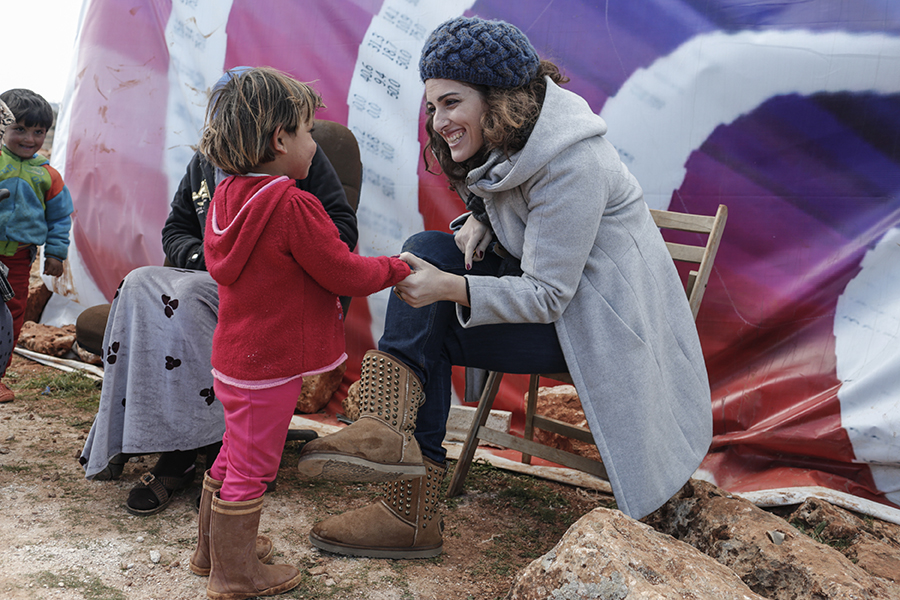 Media Center

Syrian Refugee Crisis

CRS Lebanon project manager Soha Menassa talks with Syrian refugees from Raqqa at the Bachir informal tent-settlement in Deir al Ahmar in Lebanon's Bekaa Valley. Photo by Sam Tarling for CRS
DONATE NOW: SUPPORT SYRIAN REFUGEES
Crisis in Syria
Syrian refugees continue to flee the devastating civil war that has left their country in ruins for more than four years.
Many Syrian children have grown up knowing only war. Half of the estimated 4.8 million Syrian refugees are children, and a majority of them have been out of school for most of their young lives. The Syrian refugee population represents the largest forced migration since World War II. Neighboring countries bear a heavy burden as their economies, societies and infrastructure struggle to absorb millions of refugees. Lebanon alone has more than 1.1 million refugees, the highest number per capita in the world.
CRS Response
CRS is responding throughout the region—primarily in Jordan, Lebanon, Egypt, Turkey and Iraq—to support Syrians and local communities affected by the influx of refugees.
Our priorities for the 1.25 million war-affected Syrians we serve include:
Shelter and rent assistance
Children's education, support and trauma counseling.
Food
Living supplies
Medical assistance
Hygiene and sanitation
CRS supports cash and voucher programs so families can purchase what they need. This gives people the dignity of choice and helps support the local economy. Children's education and trauma counseling focuses on the future of the country – its people – while providing much needed services.