BIOS
Sean Callahan
President & CEO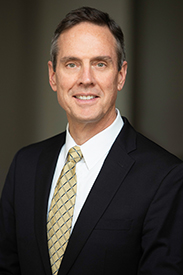 Sean Callahan is president & CEO of Catholic Relief Services, the official international humanitarian agency of the Catholic community in the United States. He is a 31-year agency veteran who has held a wide variety of leadership roles overseas and at agency headquarters in Baltimore, Maryland.
Sean holds a master's degree in law and diplomacy from Tufts University's Fletcher School of Law and Diplomacy, where he also received a bachelor's degree in Spanish.
Sean is the First Vice President of Caritas Internationalis (2015-2023) and serves on the Executive Board and Representative Council of Caritas Internationalis (2011‒2023). 

Daniel Mumuni
Chief of Party, McGovern-Dole Food for Education Program in Sierra Leone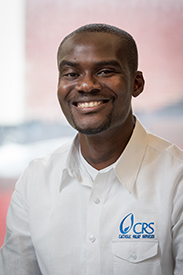 As Catholic Relief Services' Chief of Party for the McGovern-Dole Food for Education Program in Sierra Leone, Daniel Mumuni oversees all program activities, including food distributions, trainings and government capacity building.
Prior to coming to CRS, Daniel served as the West Africa regional director for the Imperial College of London's Partnership for Child Development. With a long-standing commitment to international and community development, Daniel has dedicated the last 15 years to working to advance programs and partnerships in the United States, Europe and Africa.
Daniel holds a master's degree in international development from the University of Amsterdam, and a bachelor's degree in sociology and psychology from the University of Ghana. He also holds a law degree from the VU University, Amsterdam, and a post-graduate certificate in sustainable environmental management from the University of California, Berkeley.
Archbishop Bernard A. Hebda
Archbishop of St. Paul and Minneapolis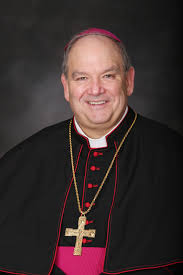 Archbishop Hebda, a native of Pittsburgh, was installed as Archbishop of Saint Paul and Minneapolis in 2016, after having served as Apostolic Administrator for 11 months. Previously, he served as Coadjutor Archbishop of the Archdiocese of Newark from 2013 to 2015 and Bishop of Gaylord from 2009 to 2013. He was ordained a priest of the Diocese of Pittsburgh in 1989 after his studies at St. Paul Seminary and Duquesne University, both in Pittsburgh and the North American College in Rome, where he completed his theological studies and earned his S.T.B. from the Pontifical Gregorian University in 1989.  Prior to entering the seminary, he had completed his Bachelor of Arts degree in Government at Harvard and his Juris Doctor degree at Columbia.
After his ordination, he served briefly as a parochial vicar pro tem before returning to Rome to complete his licentiate in canon law, which he received in 1990 from the Pontifical Gregorian University. Upon returning to Pittsburgh, he served in the bishop's office as Master of Ceremonies from 1990-1992, in team ministry at Prince of Peace Parish on Pittsburgh's South Side from 1992-1995, and as director of campus ministry at the Slippery Rock University Newman Center from 1995-1996.  In 1996, he was appointed to work in the Pontifical Council for Legislative Texts in Rome and was named Undersecretary of the Council in 2003.
Archbishop Hebda was elected to the CRS Board in November 2017 and had come to know CRS when serving as a member of the Executive Board of Caritas Internationalis from 2012-2015.
RESOURCES