Refugee Summits, September 19 & 20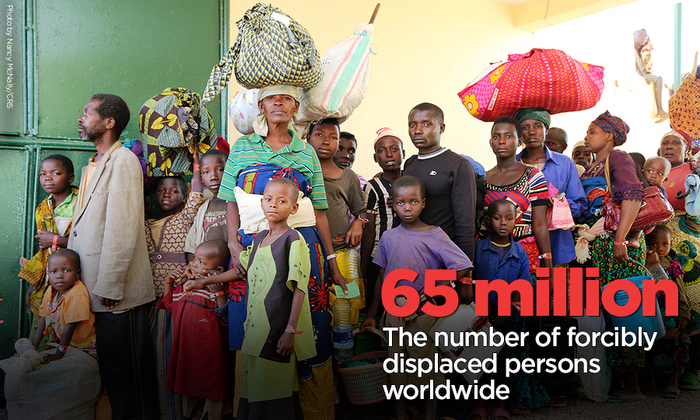 Note to Journalists
This page provides you with resources you can use as you prepare stories and content for the upcoming summits on refugees. We are available to assist you in any way that we can.
Background
On September 19 and 20, world leaders will come together during two special summits to tackle one of the most urgent humanitarian crises of our time: It's estimated that there are more than 65 million people displaced globally—including 21 million refugees. Driven by the war in Syria and other conflicts, this is the highest figure since World War II and a number that's far outpaced the international community's ability to respond.  These summits will examine what systematic changes need to occur to adequately respond to the global refugee crisis; among the desired outcomes are pledges from host countries regarding education, livelihoods and resettlement that could provide longer-term solutions. As global leaders convene, Catholic Relief Services recommends a path forward.
CRS is one of 31 international organizations to make the pledge to invest $1.2 billion to address global refugee crisis.
What CRS Is Doing
Europe, the Middle East and Central Asia
Years of protracted conflicts in the region have led to unprecedented levels of displacement. Working across more than a half dozen countries from Greece to Iraq, Catholic Relief Services (CRS) provides short and longterm help to internally displaced populations, economic migrants, as well as refugees. Since the beginning of the Syrian war more than five years ago, CRS has come to the assistance of more than a million war-affected Syrians. Our support includes: education, counseling and care for children; shelter; food; emergency living supplies; water and sanitation facilities; medical care; legal, information, and translation services; and livelihoods support. 
East and South Asia
CRS is working with communities at high risk from climate change to adapt to new patterns of rainfall, drought, and intense storms. By helping people adapt the way they farm and prepare for emergencies in vulnerable places like low-lying islands and coastal Bangladesh, CRS is already addressing one of the issues predicted to trigger waves of refugees in coming decades.
West and Central Africa
Since 2009, Boko Haram has been launching violent attacks in Nigeria, Niger, Chad and Cameroon, planting bombs in public places, abducting women and girls, forcefully conscripting young men and boys and destroying villages and towns. The effects of this violence have been widespread, and the need for urgent humanitarian assistance is escalating. At least 9.2 million people -- 2.6 million of them displaced -- need food, shelter, clean water and other basic necessities because of the conflict and violence caused by Boko Haram.
CRS is providing critical aid to thousands of people who have been affected by the convergence of violent extremism, climate change and poverty in Nigeria, Niger, Chad and Cameroon.
East Africa
East Africa, while not in the spotlight like the Syrian crisis, is currently home to 3.4 million refugees and 11 million internally displaced people (IDPs) -- people who have fled their homes but have not actually crossed any internationally-recognized borders. Due to decades of conflict in countries such as Somalia, and, with a recent upsurge in violence in the world's newest nation, South Sudan, the number of people on the move has been increasing, and that trend looks set to continue. In addition, many people are being forced to migrate due to the massive drought that has been unleashed in the region since 2015 by the El Nino weather phenomenon. Now La Nina, which typically follows El Nino, is already causing catastrophic flooding.
  
In Ethiopia, partnering with the Ethiopian Catholic Church, CRS is assisting Eritrean refugees with start-up capital for small businesses so they can generate income to support themselves, which complements other partners' work on vocational training. In addition, in Gambella, an area of Ethiopia bordering South Sudan, CRS has supported South Sudanese refugees with provision of shelter and construction and staffing of schools, which build health and hygiene education into the programs.
 
In Somalia, CRS and our partners help some 37,000 people in camps for the internally displaced providing food and direct cash transfers. As refugee camps in Kenya close, CRS will assist Somalis as they move to Somalia, many of them for the first time.
 
Advocacy Efforts
In advance of the Obama administration's Leaders' Summit on Refugees September 20, CRS was one of more than 100 national, state, and local organizations and faith-based communities to sign onto a letter to the President urging him to make new, bold commitments to address the unprecedented global refugee crisis. This includes asking the United States to lead efforts to increase collective humanitarian assistance by 30%. The letter was submitted to President Obama August 29. 
You can email your own letter to President Obama, urging him to scale and speed up protection provided to individuals from the Northern Triangle of Central America (Guatemala, El Salvador, and Honduras) who are suffering inescapable violence. 
Media Contact
For questions about CRS' refugee assistance, contact Nikki Gamer.
Articles
CRS in the News
Quotes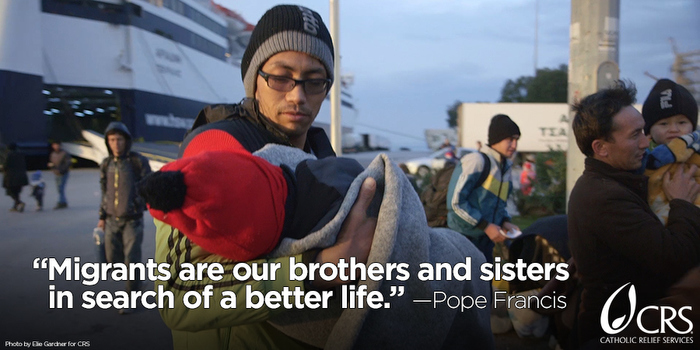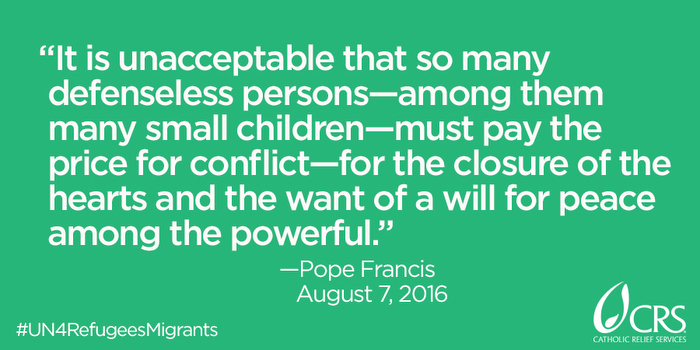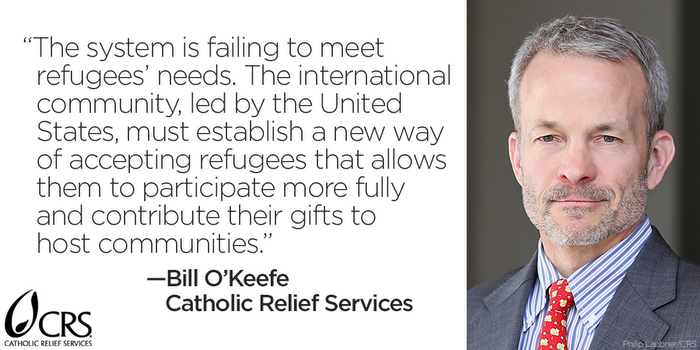 Photos and Video
Download high-resolution photos. Password is "photos". For access to b-roll video, contact Nikki Gamer.